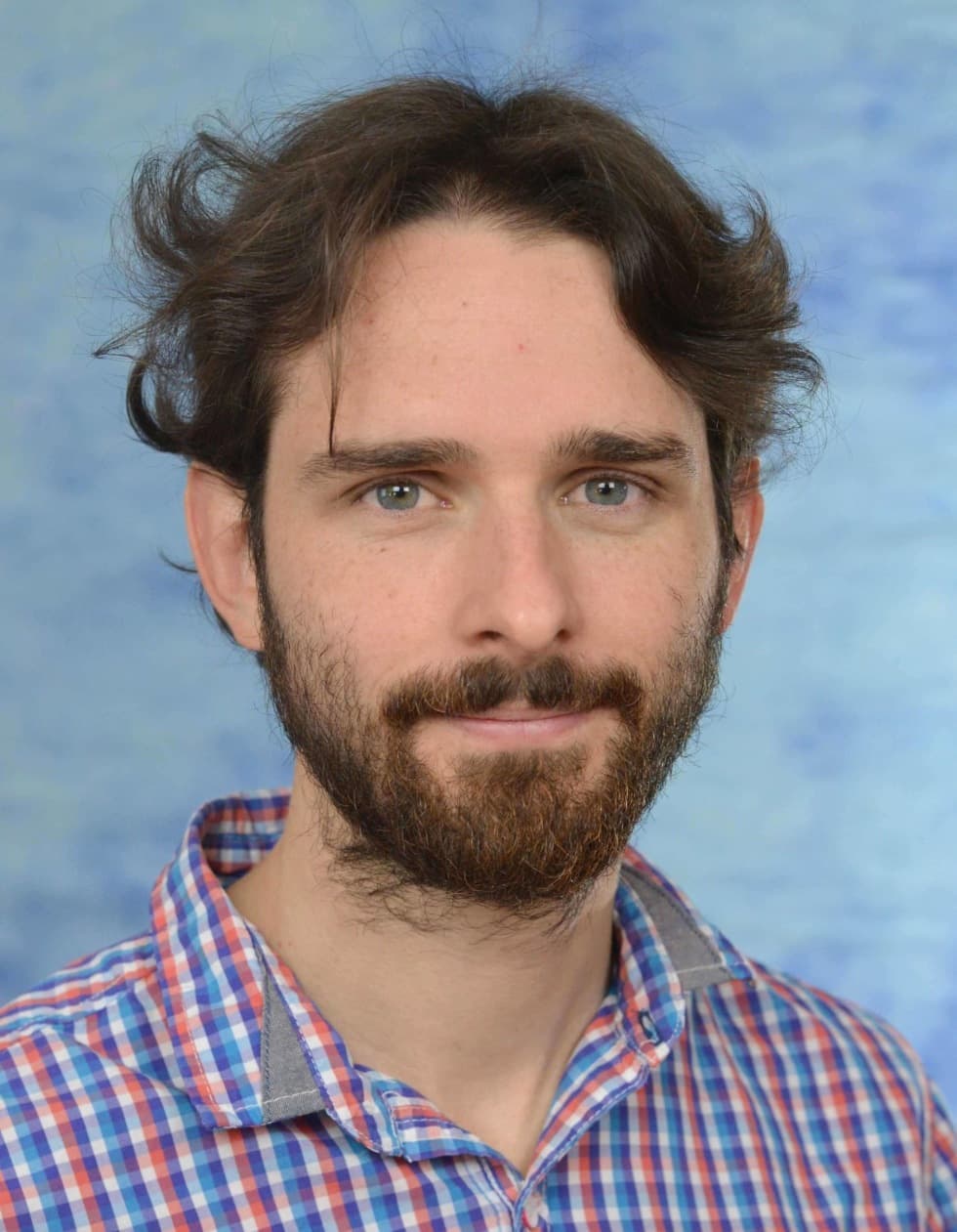 Methodologist in prevention for the grammar school and Pedagogical-Psychological Counselling Services; Housemaster
E-mail: hanzalek@opengate.cz
Telefon: +420 323 616 502
Vojta has worked as a Housemaster at the Open Gate dormitories since 2009. In 2016, he also became the prevention methodology specialist for the school, where he aims to maintain a safe environment within the school. It involves both organisational work, creating and updating the school's plan regarding prevention and ordering programmes for classes, and direct work with students in preventative workshops and other activities held by the Counselling Services. Finally, he also provides support for his colleagues in subjects concerning prevention and integrates this into his teaching. He leads the theatre improv team L.I.K.E., which performs several times a year during battles within the Czech Improliga.
Education
2009–2014, DAMU, Prague, Department of Educational Dramatics, Drama
2006–2009, Charles University in Prague, Faculty of Education, Special Education
2014, Society for Brain-Based Learning, Course: To Respect and To Be Respected
2012, Jirásek's Hronov Festival, Improvisation seminar
2011, Children's Scene, Drama seminar
National Information and Consulting Centre for Culture, Different Kind of Holidays, J Michalík
Dramatherapeutic Use of Puppets (BOA)
Experience
Vojta is originally from České Budějovice, but he has lived and studied in Prague since he was 15. He has focused his experience on working with children and young people, first as a leader of drama clubs, nature clubs, and a counsellor in a youth detention centre. He studied special education with a specialisation in working with children with psychological, social, and behavioural issues. He is currently studying the prevention methodology. His favourite pedagogical topic is looking for the balance between respect, individuality, and partnership and order, structure, and firm boundaries.
Hobbies
Vojtěch loves theatre, reading (especially fantasy and sci-fi), philosophising over a cup of tea, rafting, hiking, and climbing both indoors and in nature.