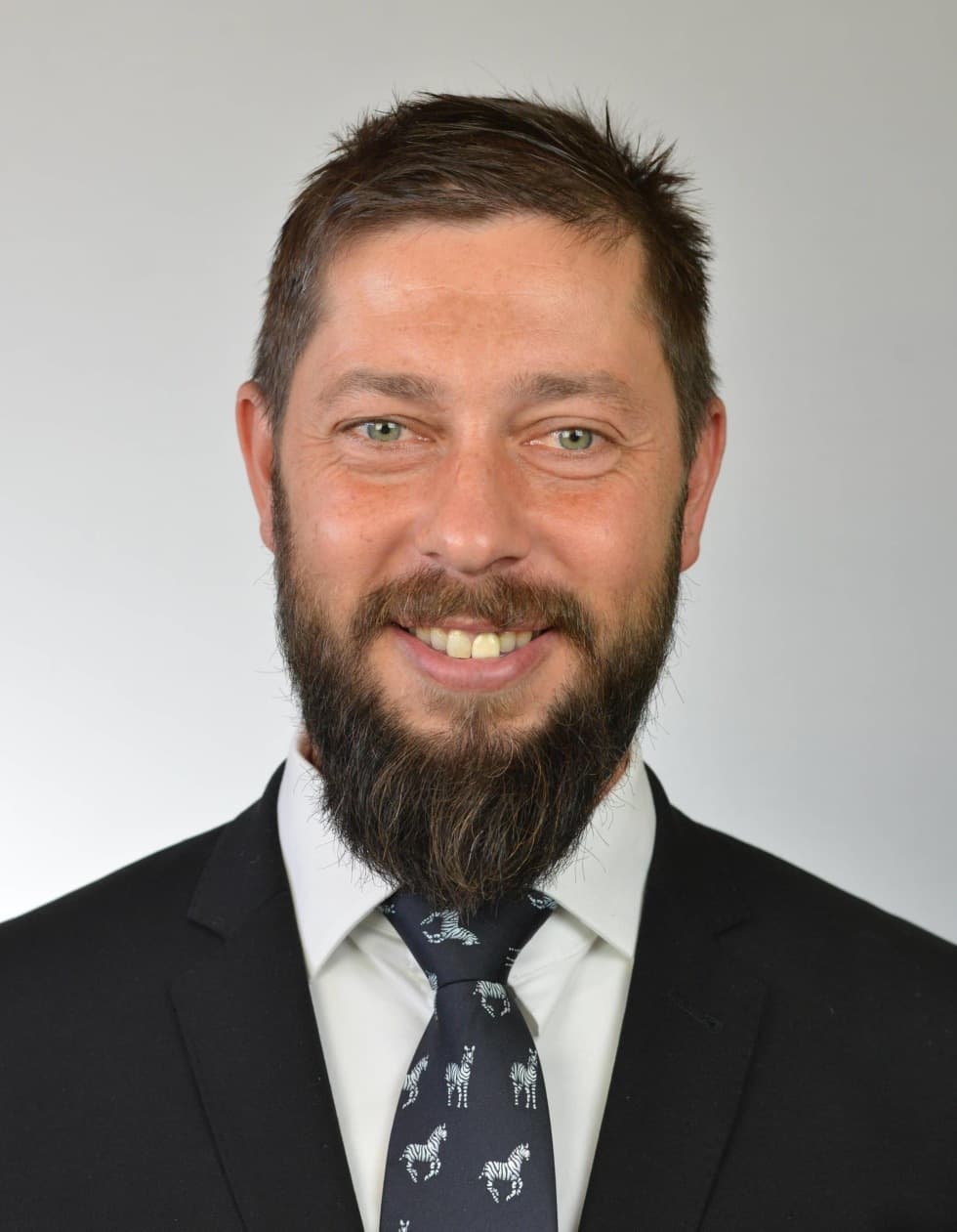 History and Geography Teacher; Webmaster
E-mail: kaspar@opengate.cz
Telefon:
In addition to teaching, Michal dedicates time to the promotion and development of Banat in Romania, where, until this day, a Czech minority have been living. Since 2010, he has been organising student expeditions under The Duke of Edinburgh's International Awards programme. Between 2016 and 2018 he participated in the construction of children's playgrounds in the Banat villages of Eibenthál, St Helena and Gerník. Michal has also authored a short treatise, Václav Klofáč: vzestup a pád prvorepublikového politika (Václav Klofáč: The Rise and Fall of a First Republic Politician).
Education
1996-2002, Faculty of Education of Jan Evangelista Purkyně University in Ústí nad Labem, subjects: History and Geography
1995-1996, State Language School in Pardubice, English
Experience
Between 2001 and 2007 Michal taught history at the Teplice Grammar School. He reviews teaching aids for history and geography (textbooks and atlases) and digital teaching materials for the Ministry of Education and Metodický portál RVP (Guidance Website for Framework Educational Programmes). He has been a teacher at the Open Gate grammar school since 2007.
Hobbies
Michal likes to travel, especially to Eastern Europe and the Balkans (Romania). In his spare time he keeps bees and enjoys DIY at his cottage in Mácha. He likes biking, canoeing, skiing and floor ball, but ice hockey is his favourite sport. Since the summer of 2010 he has been happily bringing up his son Jenda.