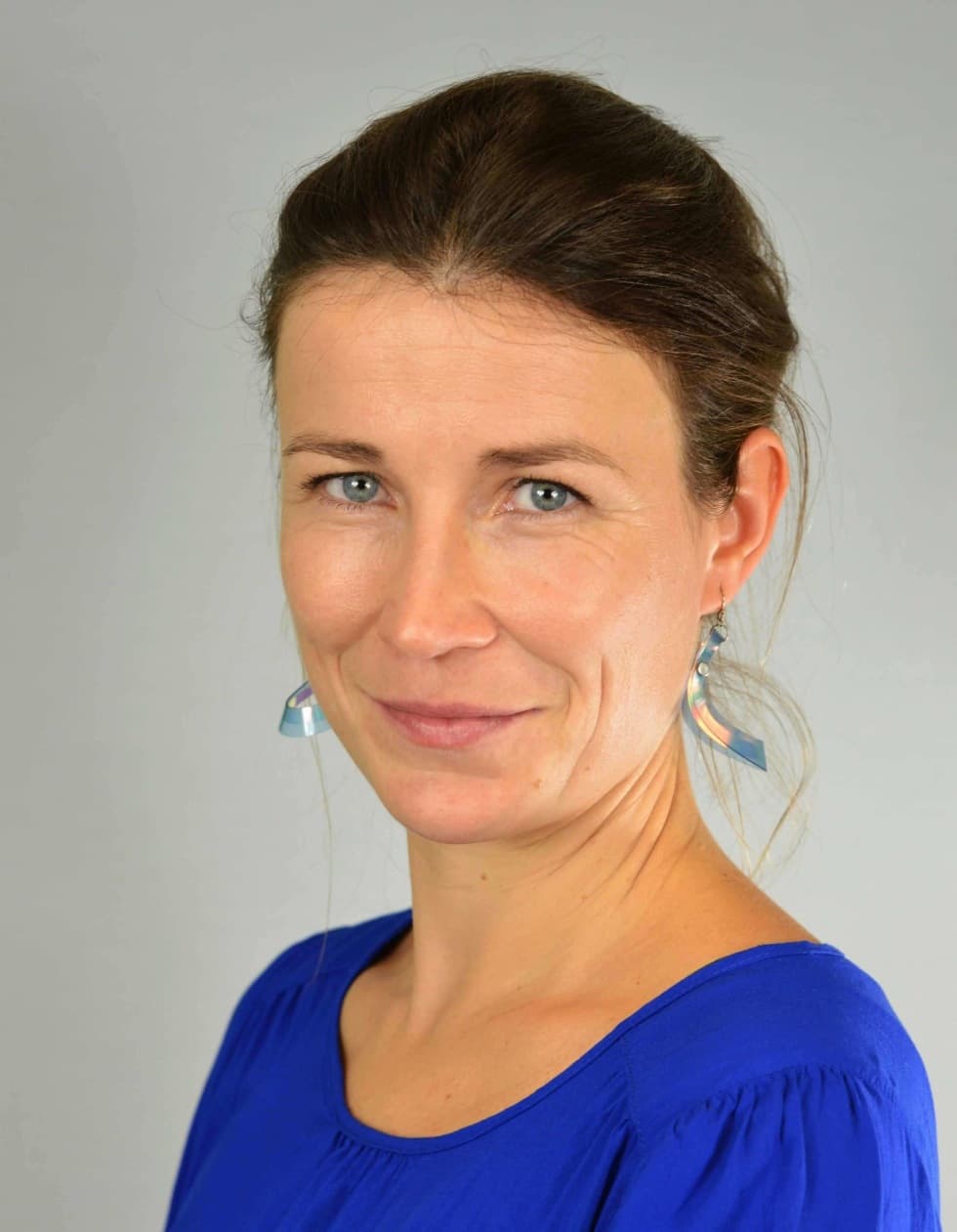 Head of the Arts Department; Art Teacher
E-mail: velkova@opengate.cz
Telefon: +420 607 294 990
Zora graduated from Prague's DAMU (Theatre Faculty of the Academy of Performing Arts), Department of Alternative and Puppet Theatre, Stage Set subject, graduating in 2008 and obtaining the DAMU Dean Award for her original stage set/performer project, H2O. She naturally gravitates towards alternative projects across the art spectrum (most often pursuing site-specific projects, exhibits, performances and fashion shows). She has collaborated with many art institutions and platforms – Hala C Gallery, Trafačka, Žižkov Freight Station, Karlín Barracks and Living City. Aside from her own artistic activities, she has been working at Open Gate for years. She has been extending her teaching reach, teaching at DAMU and training her colleagues - art teachers from various primary and high schools. Zora is also involved in sports–in 2009 she became a pilot with a paragliding licence.
Education
2016–current, long-term cooperation with NIPOS ARTAMA
2009, IB DP Certificate in Visual Art (Nairobi, Kenya)
2005, Teatteri korkeakoulu (TEAK), Helsinki, Finland, Landscape Lighting, Basics of Moving Lights - an international stay at a theatre academy in Finland, Sound and Light Design
2002–2008, Department of Alternative and Puppet Theatre, DAMU, Prague, Stage Set
2002 – 2008, Katedra alternativního a loutkového divadla na DAMU, Praha, obor Scénografie
Experience
Zora has been working as a stage set and costume designer since 2005, collaborating with many Czech and international theatres. She joined Open Gate as an Art teacher in 2009. She led the Alternative Costume seminar at DAMU in Prague in 2017.
Hobbies
When bringing up her four children, she follows this rule: "Hunger, cold and motion". She likes rock climbing, mountain hiking, cycling and paragliding. She loves discussing theatre and culture, and founding associations and businesses of all sorts. She plays the guitar and piano, and values humour most in the world.