Friday letter from grammar school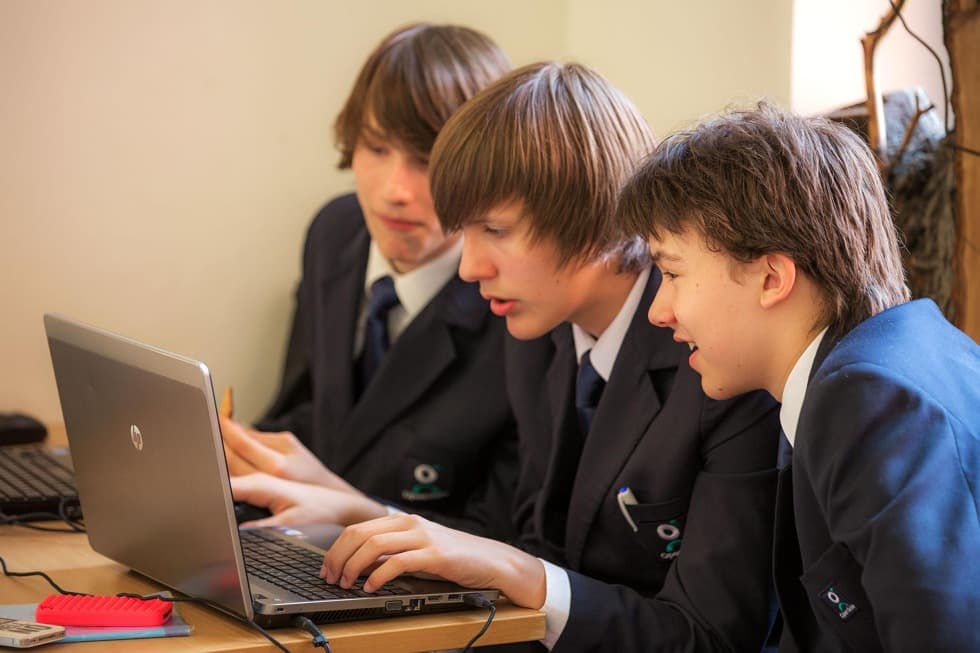 Dear Parents, Guardians, Students, Graduates, and Friends of Open Gate.
The second week of February is coming to an end. The first signs of spring are visible, the sky is clear, the weather is warm, and the weekend will definitely call for outdoor activities. You have a chance to go stretch your body and prepare for this year's Run and Help!
It is definitely worth mentioning last year and look at whose dreams we have fulfilled. I recall that we raised over 1.5 million Czech crowns and helped, among others, Michalka, Vašek, Simonka and Lukáš.
https://www.youtube.com/watch?v=esAPXIsP-MM&feature=¨
Together with the previous years, Run and Help is a beautiful display of our and also your help and effort and happy children's faces.
https://www.kontobariery.cz/Projects/Projects-Konta-BARIERY/Run-and-Help/Komu-jsme-pomohli
Last year, as a bonus, we received an award from colleagues from other donors as the best Czech non-profit collection project.
http://www.cenyforadarcu.cz/rocnik-2018/vysledkova-listina-sbirky.html
I think that this represents huge motivation for this year's event and especially for encouraging others to join. And because nothing has more power than social media in today's world, please:
SHARE and LIKE
The link to Run and Help on our FB page and other useful links.
Now let's look at the past week and its events. Monday morning's assembly was held in honor of Academic Honesty, an essential part of the life and duty of any responsible student.
Yet before that, Spanish exchange students from Alicante arrived at OG on Sunday. On Monday they participated in a program with their new friends from the Czech Republic and at the same time, their classmates for a short time. The day after, they visited our beautiful city of Prague and the program definitely wasn't solely tourism. They went to see the Anglo-American University, the Czech Republic's oldest private university, where they learned about the academic programs. Then they also visited the biggest and oldest public university of Prague, Charles' University. They received information about the possibilities of study in English. There was a traditional Czech lunch, and a walk in the historical city of Prague.
https://www.facebook.com/opengateschool/videos/364036214437521/
Tuesday saw another Parent Café in the theater, this time about our International Baccalaureate program. The abundance of parents and colleagues present showed allowed for useful discussion and the feedback was proof. I would like to remind you that two other Parent Cafés are approaching. On March the 5th there will be one organized by the members of the Counseling Services, and on March the 26th the topic will concern studying option after OG, both in the Czech Republic and abroad. The time is always at 6 pm.
Speaking about invitations, here's another one! Our Oktáva student, Maria Muchopulu, will be holding an exhibition of her own photographs in Kasárny Karlín – Bazén café. The date is from March the 7th to the 13th, and the vernissage will be on March the 8th from 6 pm.
On Wednesday, some students were invited to participate in an excursion in AESKULAB's histological laboratory and had the opportunity to get acquainted with work in research.
This is related, among other things, to Thursday's meeting with Sexta students, where they were presented with the opportunity to attend internships. During the last 2 weeks of the school year (or in exceptional cases also during the course of the year), students will have the opportunity to apply for a placement in a training course to help them get to know the work environment in a wide variety of fields, and also assist them with the choice of future study and profession. Of course, this opportunity was also presented to the Septima students last year.
The FLOG Floorball League is also approaching the finals, and it will soon be clear who will continue to the play-off. More info on our site by colleague Michal Kašpar.
Additionally, our floorball representatives participated in the Čelákovice tournament and we congratulate them on a beautiful second place.
Yesterday was also Valentine's Day, which was celebrated by our students at the "Valentine's Disco", the charitable sale of Valentine's goodies and the election of the most popular couple. There will surely be photos.
And today, there is a really non-traditional program happening. As Spain is a Catholic country, we have prepared an original surprise for our Spanish visitors. Today, at 11.00 am in the Church of St. Tomas in Malá Strana, Prague, a mass in Spanish will take place for our Spaniards and their OG escort.
There was, of course, a lot more going on but there is no more space for that today. You can surely await another Friday letter next week.
Until next time,
Article.
lb_footer_author()