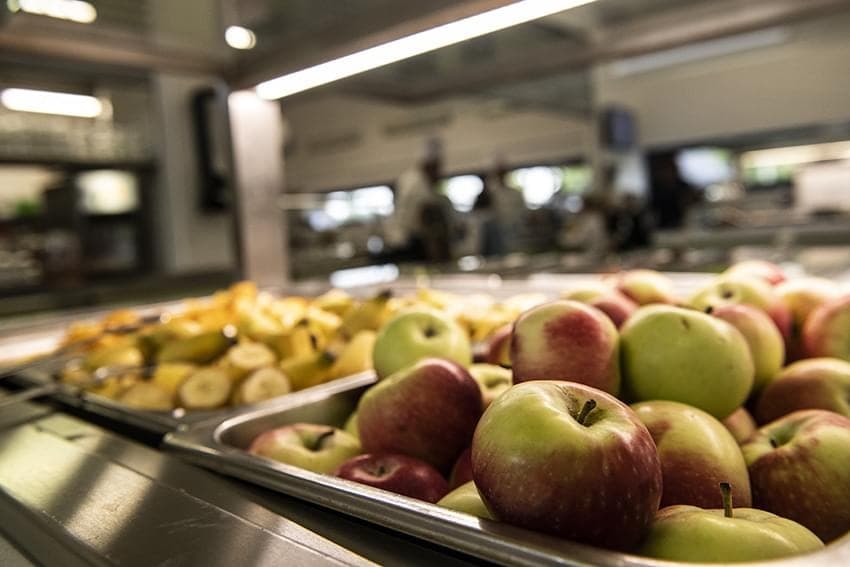 "Our food is healthy and delicious."
For primary school students we prepare lunches. We ensure that our meals remain fresh and retain their nutritional value. We teach our children that well-prepared, healthy food is also tasty.
We like variety and diversity. Our cooking uses seasonal, local raw ingredients. We also buy meat and vegetables from local farmers.
For lunch, students choose between two meal options, whichever takes their fancy. They don't have to order anything in advance. One of the meal options is always vegetarian. We offer a selection of two kinds of soup, fresh fruit and vegetables, salads or dairy products to go with it.
Even where food is concerned, we treat children as individuals and diets and other special requirements can usually be accommodated.