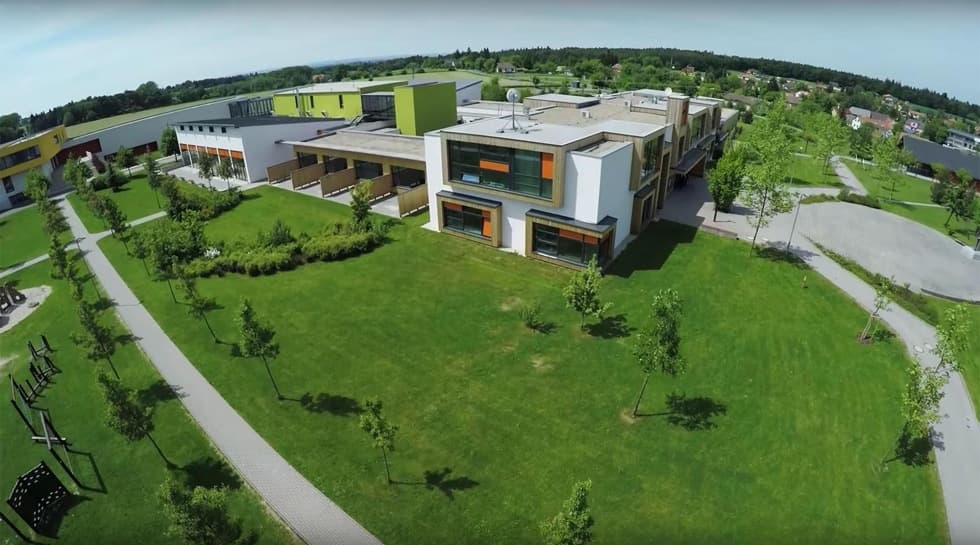 Campus Open Gate
On Monday, basketball in the hall. On Tuesday, piano in the studio. On Wednesday, Chinese in the library, or ballet in the mirror hall. And on Thursday, a scavenger huntin the surrounding woods with friends from the studentliving quarters. This is what the afternoon programme for our pupils and students can be like, or something completely different.
At Open Gate, we teach students to be truly versatile. Superior education is not everything. It is important that they develop physically, emotionally, artistically, and socially. We therefore offer a large numberof additional activities after classes. We have adjusted our campusto this; you can find almost everything here, ranging from aerobicstoa zoological corner.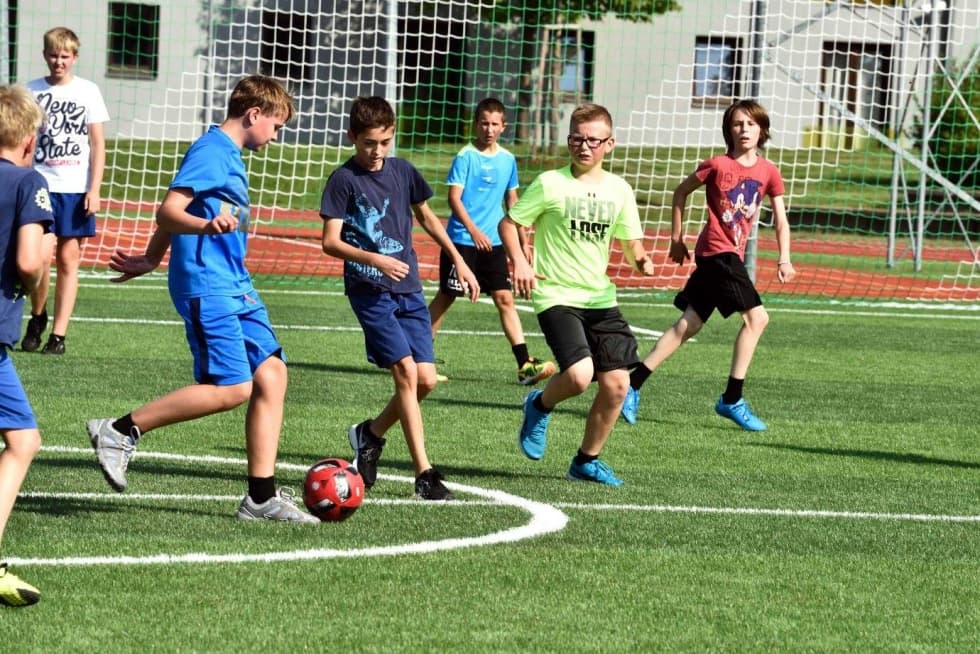 Sport facilities
We engage in outdoorsports as much as possible, on theplaying field, on the tartan track, or in the surrounding woods. But we also have a large sports hall. It can accommodatefloorball, volleyball,and anything else that our PE teachers can come up with.Studentsalso frequently use the indoor four-lane swimming poolafter classes, while early birdseven do so before classes. We have several smaller rooms for ballet, dancingor, say, yoga. There is a wonderfullyequippedfitness club for fans of good physical condition.
85 000 m²
for teaching, sports, and relaxation
18 m
indoor swimming pool
School theatre
We organise the atrical performances authored by our students in our theatre, and much more. We hold talks, meetings of our grammar school and primary school students, screenings of our film club and other social gatherings. In 2018,our students organised TEDxYouth Open Gate School there for the first time. Babice residents also use the theatre to hold events for parents and children, such as carnival sand official baby shower ceremonies.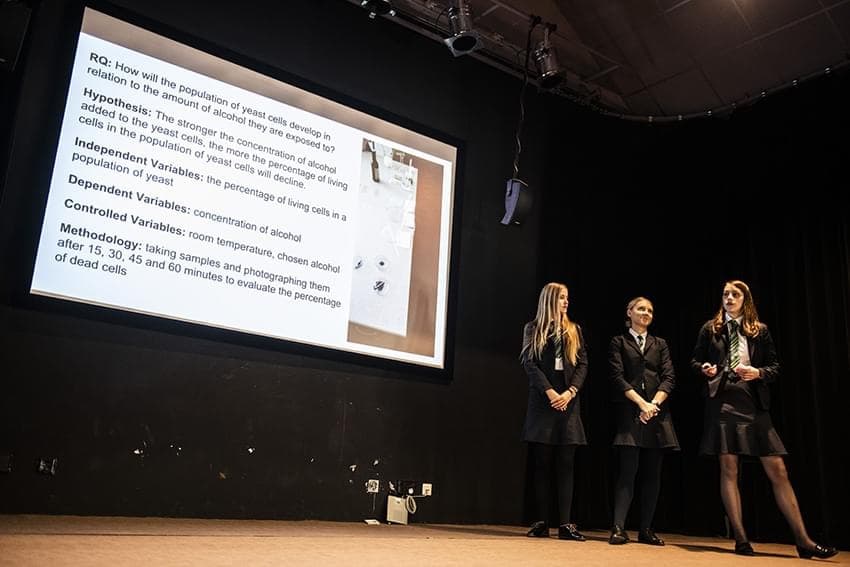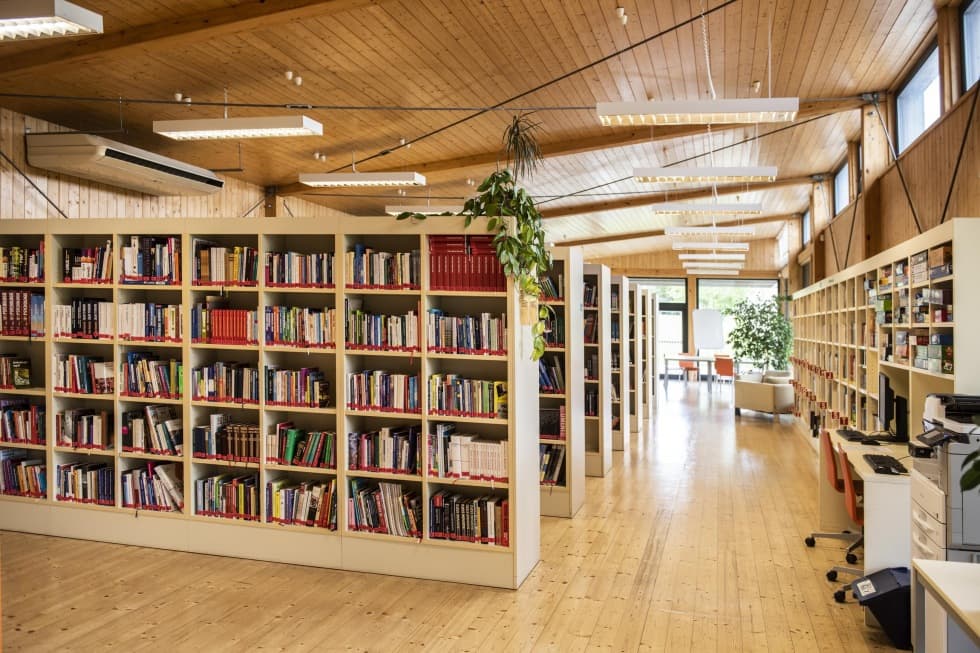 Library
We have over 30,000 books for readers of any age. We offer non-fiction, fiction, poetry, comic books, journals and DVD'sin Czech, English and other languages taught at our school. We also have textbooks for everybody, including those needed for International Baccalaureate subjects. The library is open every weekday, except for Fridays, from 7am to 7pm but we also lend out any volume for home use.
9 267
volumes lent per year
33
subscriptions to periodicals
Student cafe
The cosy attic cafe is operated by our students. They serve coffee, desserts and whatever they like. But they also organise lectures, talks and other gatherings. The cafe opens from 8pm to 9.30pm on Monday to Thursday.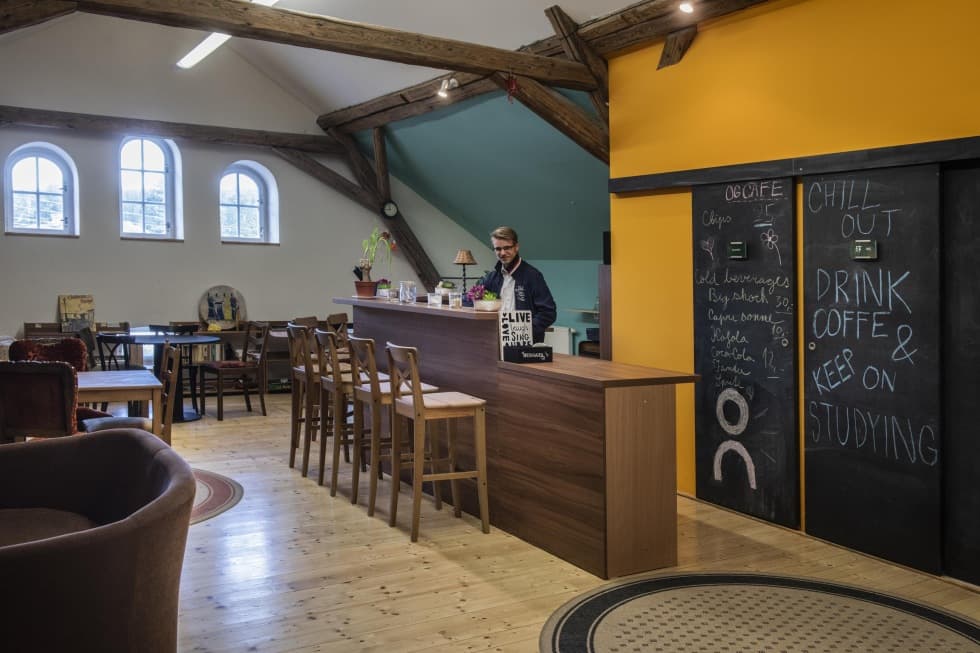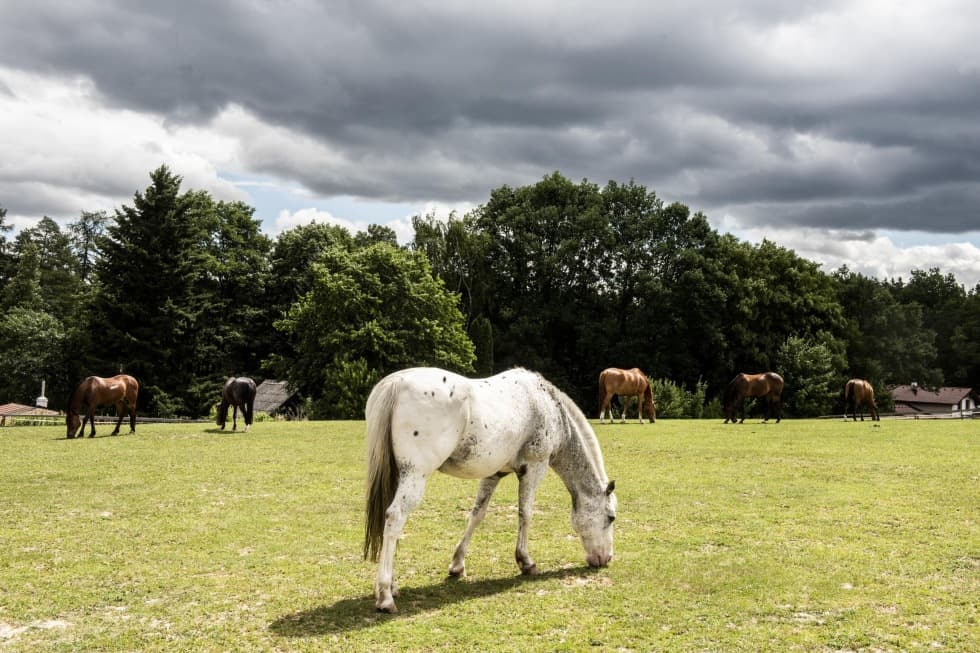 Garden and workshops
We want our students to be close to nature and capable of actually doing manual work. We therefore grow fruits and vegetables, keep horses, sheep and other animals. All of this happens right on the school's land. Our students not only take care of horses but also learn to ride them under the supervision of experienced instructors. In addition to work related to farming etc., we let students do pottery and design clothes making.
Music
You can also find a rehearsal room and a recording studio in our campus. Both students and teachers play in the school's bands. Students are learning to play the piano, flute, guitar and other instruments of their liking.