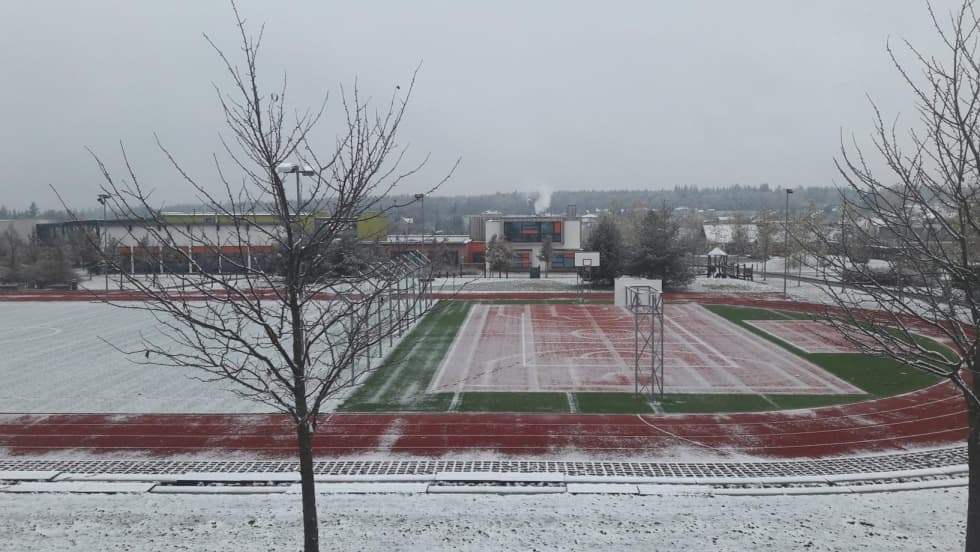 Dear Parents, Guardians, Students, Graduates, and Friends of Open Gate.
We are coming out of terribly heavy fog to bring you this year's second newsletter. January's second week is set in the autumn-spring atmosphere. It's not snowing, nor freezing, although it is a bit cloudy and foggy and the weather is changing every minute.
This time, I dare to begin in a non-traditional way. We have a new year, a new beginning, which is often associated with the more serious subject of reflections on our way of life, looking back at the previous year and making new plans for the future. In the previous reports, I occasionally offered you some interesting TED talk videos. Today I want to point out the recent premiere of a time-lapse documentary. Yes, I'm indeed talking about Manželské Etudy from the 80s, and its continuation for 35 years. If you didn't notice it or haven't had the time to see it, I strongly recommend it. (http://www.ceskatelevize.cz/porady/12014650750-manzelske-etudy-po-35-letech/217562264200001-ivana-a-pavel/
http://www.ceskatelevize.cz/porady/12014650750-manzelske-etudy-po-35-letech/217562264200002-marcela-a-jiri/ )
Real life is the best director, and this is a documentary that has been able to track the fates of several couples for decades; it's definitely worth watching. You'll likely come to your own conclusion about life and the feelings, emotions and lessons it has for us. Whatever they may be.
Now let's go very briefly into the real world of OPEN GATE.
In one sentence I will go back to last Friday, when the traditional OG graduate meet up was held, and where there were over sixty of us and it was just great. It's amazing how the members of the OG community lives their interesting, rich and colourful lives.
The week started traditionally with an assembly, this time with two guests. The common denominator was the study of mathematics at universities in the UK; the first guest was our colleague's former student and the other was our graduate Andrea Mikulandová. Again, the assembly was interesting, stimulating, wise and useful. Thanks! There were IB Mock Exams for our Oktáva students the whole week in the theatre. The pedagogical meeting and the end of the semester are approaching, so that also corresponds to the content of lessons and units. We continue to work diligently and confidently. Next Monday our Sekunda students leave for Šumava, and Thursday is the day of our second Open House. We begin at 13:00. All those interested are welcome.
There'll be another report in seven days and until then, enjoy your week.
Petr Chára
Article.
lb_footer_author()