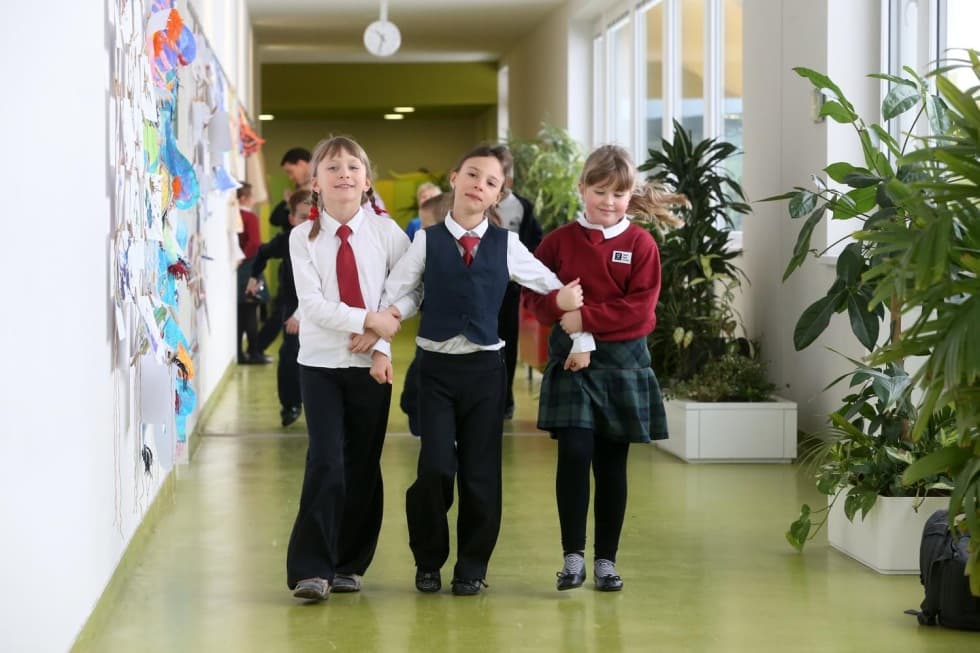 Dear Parents, Guardians, Students, Graduates and Friends of Open Gate,
The Dickensian weather of Bleak House and Great Expectations may well be outside the doors, but in our selves there is only sunshine which we wish to pass on to you through the regular medium of your Friday letter.
The Monday assembly to the junior gymnasium was devoted to etiquette and tolerance, and together with her students Miss Sediva enlightened us all, giving us much food for thought. The Thursday assembly to the seniors was a major affair concerned with introducing the school to the ambitious plans of the Open Gate TEDex talks team, (staff and students alike too many to mention), who aim to bring a whole host of well-known speakers to the school.
Good luck to the entire team because if this comes off then we certainly have a great deal to look forward to. It is also worth reminding ourselves from time to time of those activities that we take so much for granted – the community service and voluntary work being just a case in point – our students doing sterling work at Mucharov, Tehovec, Strancice and Mnichovice, at
Homes for the Elderly and Children's homes. Long may this continue.
Whilst on the subject of community activity our annual Run and Help event deserves a mention. Preparations are once again underway – and for those of you who are new to the school let us put you in the picture; in the September of 2014 the entire school (yes everybody!) collected on the running track and from there followed marked trails through the forest (all different lengths according to ability and physical stamina) on a sponsored run for charity. The charity chosen each year is the Konto Bariery. In that first year we raised a credit-worthy 25,000 kc. The cheque then presented at a formal hand-over ceremony to the
Director of the charity. See:
http://www.opengate.cz/cs/fotogalerie/13784/run-and-help
http://www.opengate.cz/cs/fotogalerie/13803/run-and-help
On the wings of the success of this event 2015 saw many more schools and businesses approached by Open Gate to join in and also Run and Help. They did and some thirty institutions provided their runners, managers, admin staff, blue collar workers, everybody to help raise a nation-wide total of 600,000 kc to aid the less fortunate in our society. Last year we built yet again upon this success and this time our expectations were overcome – sixty institutions took part and a million kc was raised for Konto Bariery.
This year we are attempting to break all records for our handicapped friends through Run and Help, and one David Svoboda, pentathlon Olympic medalist will open the whole event. So do join us too:
http:www.kontobariery.cz/Projekty/Run-and-Help/Jak-na-to.aspx
Continuing the sporting theme this week, do look on our web for the swimming gala relay competitions – records once again being broken. Lest it appear that sport is all at OG then let us regain the balance by inviting you to our Oktava students' Art IB exhibition. Invitation on our OG Facebook. The world of academe was naturally not neglected this past week, and more about that next Friday.
For now, all best wishes for a happy and sunny weekend from all of us to all of you.
Peter Nitsche.
Article.
lb_footer_author()