Friday news from grammar school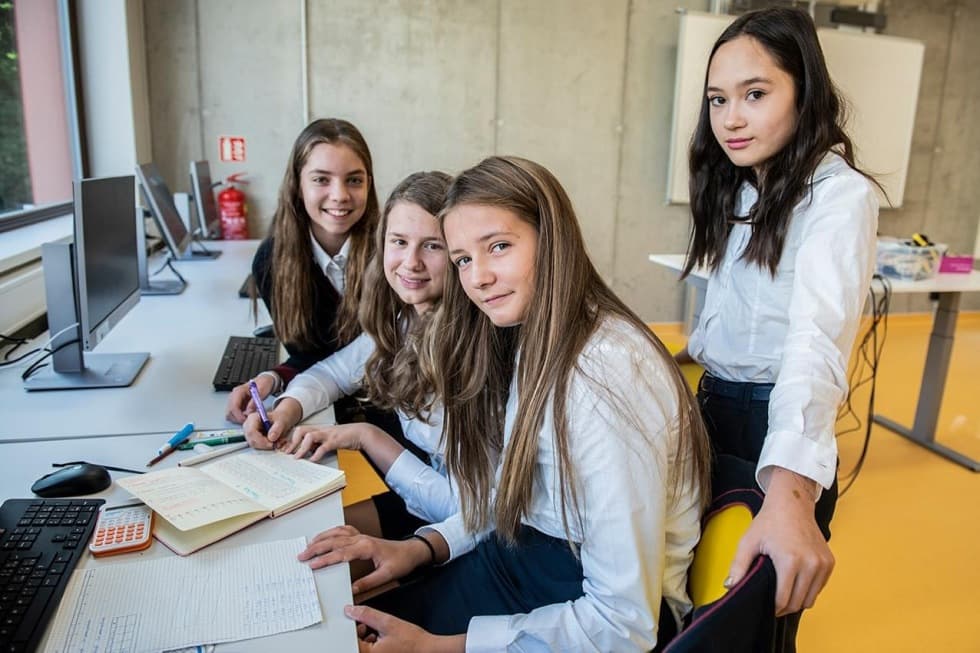 Dear Parents, Guardians, Students, Graduates and Friends of Open Gate.
This is the end of the penultimate month of this year, the whole week was quite warm given that it is the end of November, but it will gradually start snowing over the weekend and temperatures are heading below the freezing point.
Monday's assembly was for the lower high school and the Duke of Edinburgh Award concept was presented at our school again after a year. Thanks to the older students and the organizers.
Also on Monday, the Prague Castle hosted this year's finale of the Logical Olympics organized by Mensa CR. OPEN GATE had three envoys in two categories at the finals. As you may have already noticed on FB, they represented the school more than successfully. Special congratulations especially to Vasek Trpisovsky, who dominated and won this year's Republic final! Again! For the third time! And for the eighth time he was in the finals! The biggest logician of the Czech Republic in recent years is Vasek from Septima! Congratulations again!
Of course, there were reports by the television, radio, and the press, so as an example please have a look at this report: https: //www.ceskatelevize.cz/ivysilani/10118379000-events-in-regions-prague/219411000141125-events-in-regions (LO starts in time 19:56)
Now, have you seen the video invitation for OG Graduation Ball 2020? If not, go to our FB page. https://www.facebook.com/opengateschool/videos/435768250447446/
This year's ball will be extraordinary in many ways. For the first time in the history of OG, there are two classes. Among the graduates are many of those who entered the 4th pilot class of our newly opened elementary school and have spent ten years in OG. And the ball is now moving to the Mecca of Czech halls, the Great Hall of Prague's Lucerna. And when you add the magic date of 22.2.2020, you just can't miss such an event. Remember to ask your children for tickets on time. As always they are will be in demand.
I assume that you are also watching our students in India, and if you have not done so in the last few days, I definitely recommend it. See for example the great success of the Czech polka. The mission is slowly coming to an end and we are expecting their return this weekend: https://www.facebook.com/OGindia2019/
Parental consultations were held on Wednesday and Thursday; thank you for your visit and support of accompanying charity events (baked goodies and Christmas poinsettias). We will bring specific numbers and reports of where the raised money will go later. We also thank our organizers and staff. If, for some reason, you have not participated, feel free to contact specific teachers and take advantage of at least an electronic consultation.
On Thursday our floorball players went to a tournament and won their group, but eventually brought only a consolation medal. Never mind, thank you guys for the representation. By the way, you can also read about news from the OG floorball league regularly on our website.
Friends, it is back again after a year. Advent begins. For some, a time of meditation and calmness, or the time of nativity, but also the time of lighting Christmas trees in the city squares and opening Christmas markets. And in less than a month, Ježíšek is here! So enjoy the first Advent weekend, enjoy yourself, have a good time and look forward to the next week and a new Friday letter.
From Babice I wish you a nice and peaceful Christmas time. Speaking for all colleagues,
Article.
lb_footer_author()