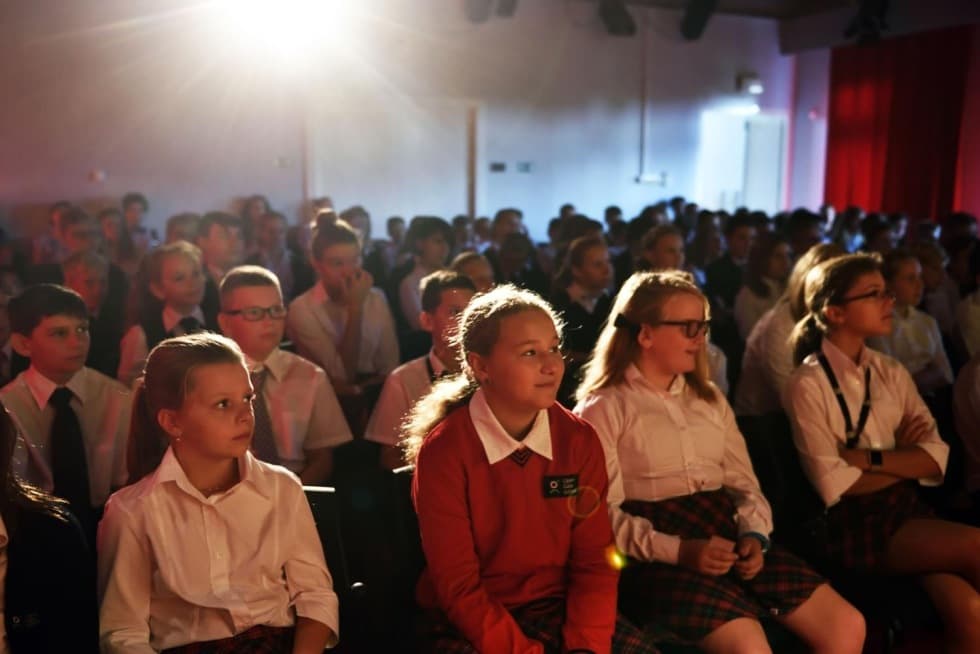 Dear Parents, Guardians, Students, Graduates and Friends of Open Gate,
This being the thirteenth weekly newsletter of the term I do hope that none of you are superstitious. For me it's enough that the first arctic winds and snows have hit us.
"A Desatero of Open Gate Etiquette," was the theme of our Monday assembly. This was presented in the form of sketches and video prepared by students of Kvinta in consultation with their peer expectationsfrom partner exchange schools of Spain, France and Germany. Amusing yet informative. Many thanks to all concerned.
Monday also saw the national round of the Logics Olympiad with Open Gate represented as ever by an enthusiastic team.This enthusiasm allowed us to enjoy a placing in the top twenty nationwide. The team were disappointed but should not be. Outright victory should never be taken for granted just because we are Open Gate. The competition out there is enormous and efforts must be redoubled to assure top positions. It is good to be reminded of this from time to time. Congratulations to the team are in order with the rider to put disappointment on the back-burner.
Allowing for the cycle of usual lessons taking place what else has happened – Tuesday witnessed a further round of the Internet Olympiad, Wednesday our successful Duke of Edinburgh students collected their Awards, Thursday our team participated in the Tennis Tournament and on Friday the results of the School Magazine of the Year were announced in Brno with our OG Chronicle again gaining first place in two categories. Community service was not forgotten – CAS activities and volunteering in Olivovna, in schools in Tehov, Mnichovice, Mukarov and of course Babice. May this long continue.
The Dress Rehearsal of the school play, "A Christmas Carol," was performed to the school on Thursday morningto a well – deserved standing ovation.The public premiere saw the light in the evening and only one word can be used to describe the experience – "Magnificent!"The performance was on such a high level of professionalism that all of us in the audience found it breath-taking, and truly unbelievable that in such short a time our students could have prepared so glossily professional a production. This only serves to remind us of the quality of our students; despite all the scholastic demands made upon them they still found time to learn their lines (naturally all in English) and fine- hone their acting talents. A massive vote of thanks belongs to Mrs Pospishil for organizing and directing the whole. Without her and her right hand Miss Drabkova,none of this would have been possible. Just take a look at:
https://www.facebook.com/events/1234627263266672/
And as if that were not enough; do not forget to reserve your tickets, if you have not already done so, for the musical performance of "Jasmine and Juniper," prepared for your delectation and delight by our Lower Gymnazium Drama Club. Performances to the public are on the 8th and 9th of December at 19.00
https://www.facebook.com/OGJasmineJuniper/?fref=ts
A final reminder that the now traditional Christmas Revue will take place in the sports' hall on Tuesday 20th December at 19.30. If you come from afar then you may of course take your children home immediately after the performance to begin their Christmas Holiday. There will be a prepared programme for those students still at school on the last day, Wednesday, dependant upon the numbers.
Enjoy this second weekend of Advent. With all best wishes, Peter Ntsche.
Article.
lb_footer_author()