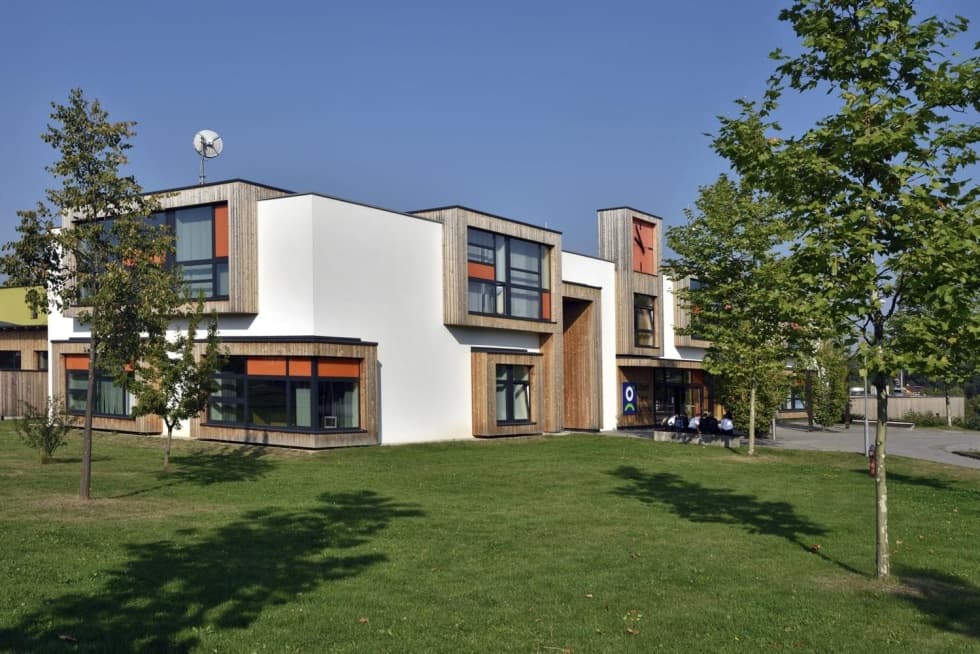 Dear Parents, Guardians, Students, Graduates and Friends of Open Gate,
The season of "mists and mellow fruitfulness"(Shakespeare) is now well upon us, cool winds and dropping temperatures herald the onset of winter. Brrr.
Notwithstanding the vagaries of the weather study continues unabated. Assemblies as ever with exciting themes presented.Monday was dedicated to the arts under the direction of Mrs Petileta, and Thursday's senior assembly was given over to the sciences with our Oktava students presenting the results of their latest compulsory IB Group 4 project.
Our students are all now looking forward to their applications processes to universities of their choice. In respect of this we hosted a representative of Cambridge University with Mrs Charova-Zahorova hosting. To see the outcome of this meeting please read:
http://www.opengate.cz/cs/aktuality/14640/v-mesici-zari-se-v-og-zastavila-rada-zajimavych-hostu
The spokesman, (currently a student at the Judge business School CU), for The Cambridge University Czech and Slovak Society a Mr Jan Ruzicka presented us with details of his society's project - Experience Cambridge. This was such a unique project that we decided to invite him once again to the school in company with his colleague Martin Vyska, (Trinity College at CU), accompanied by Mr Otakar Fojta from the British Embassy in Prague. All of our senior students will be invited to this meeting, not only to acquaint them with the workings of Cambridge University but also to give them further inspiration as to the benefits of studying Higher Education abroad, particularly in Britain. The Experience Cambridge project further offers interested students to experience at first hand the workaday reality of life at Cambridge University; all activities, lectures and accommodation are provided for, the sole expense to the student would be flight and meals.
Naturally not every student has ambitions to continue their studies at a high profile prestige university, oftentimes it is far more realistic and pertinent to opt for bachelor programmes of study in order to gain those sought after career opportunities. But what is their financial outlay and do they guarantee value for money. Let us look at a few examples.
If we start over the pond where commonly one or two of our students make their way then it is clear that the choices are innumerable and that it is not easy to generalize. What is common to all in the US, however, is the expense – high – and without academic stipend/scholarship almost impossible to attain. One year's study cost ranges from 35,000 through to 70,000 US Dollars, some 1,75 million CZK for one academic year! Also worthy of consideration is the fact that bachelor Degree study in the USA takes four years to complete, albeit an IB student with excellent grades can have this shortened to 3 years at the discretion of the university. All in all the study conditions and general atmosphere on the US campus is more friendly, interactive, with the facilities on offer at a very high standard, choice of extra-curricular activities is vast with the resulting life of the student being engaging to the extreme. The final selection of university in the US is a daunting business with factors such as overall prestige and reputation, research facilities and of course how well will the graduating student find a suitable career based upon their stay at the university. Someone once made the observation that "studying Law at Harvard is rather different to that of studying Dance at Nebraska". Make of that what you will.
Undoubtedly the most popular destination for OG students is still that of the British Isles, Brexit notwithstanding. Reasons are naturally financial. Study at a UK university comes out at around 9,000 GBP per annum (circa 300,000 CZK, but added to that must be approximately the same amount to cover the annual cost of living. In Scotland, however, the student from the EU has their tuition for free. No wonder our OG students have found Scotland to be an attractive choice. Financial outlay then only for cost of living. The regular bachelor Degree courses in Scotland take four years to complete, with an additional year added on for Masters. Five years in total, comparable therefore to the conditions here in the Czech Republic.
Another favoured destination for further education is currently Holland. Many disciplines delivered in English, a very high standard of education with an international cosmopolitan bias costing some 2000 to 4000 Euro per annum depending upon school and subject.
The Bachelor Degree courses here take only three years to complete, with a further one year for MA.
The possibility of studying at Czech university is free and open to all, however should one wish to study in English this must be paid for; many choices with also wide ranges in quality on offer. The vital element here is to look for a university that has continually upgraded accreditation – not only from the Czech but also from the International bodies awarding such, which should be the guarantors of quality. An example of one university here in Prague with accreditation from both is that of the Anglo-American University where a few of our students have found placement and have reported positive feedback. This university is arguably the first in Europe to have been accredited by the WASC, Western Association of Schools and College. To understand what this means, other universities with this prestige accreditation include Stanford, UC Berkeley, UCLA, Chapman to name but a few. The fees for Anglo American are in the region of 150,000 CZK per year and the beauty is that the student receives the same level of qualification as the above named yet is here at home. The foregoing was just one example of all that is possible and available to our students today. Would that this had been the case in previous years. The times they are a changing.
No apologies for having focused upon the financial aspects of higher education in this missive – there are so many other factors to be borne in mind and these will be looked at in further letters.
For now, all best wishes.Peter Nitsche.
Article.
lb_footer_author()