Open Gate boarding school opens its sixth academic year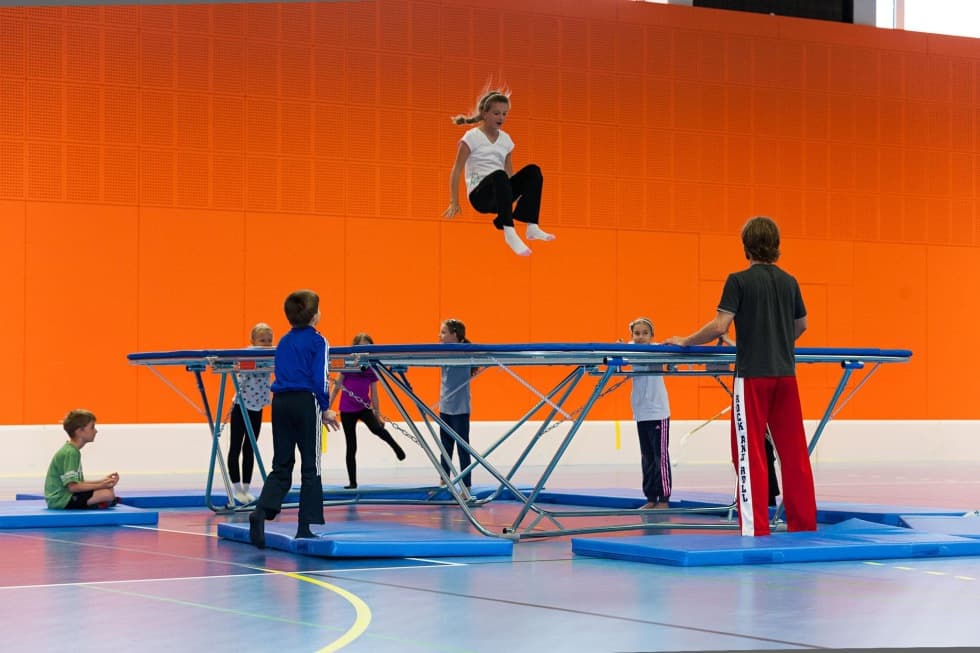 Two OPEN GATE students on the world championship team in online debating 2010 (Oct 4, 2010).
OPEN GATE is the only purely Czech high school accredited for the International Baccalaureate (IB).
Graduates boast an almost 100% success rate in admission procedures at international and Czech universities.
20 OPEN GATE students have won or will win bronze, 7 silver, and 7 gold awards as part of The Duke of Edinburgh's Award this year.
One class (4th year) of the OPEN GATE Czech-English elementary school opened in the 2010/2011 academic year.
Master of Education (M.Ed.) teacher courses slated for opening next year, in cooperation with Endicott College, Beverly, Massachusetts.
OPEN GATE facts and figures:
179 students have studied at the OPEN GATE eight-year high school in Babice since its opening in 2005. Two graduate classes, 45 students in total, have completed their studies successfully. 98% of graduates are continuing their studies at prestigious international and Czech universities. For the 2010/2011 academic year, 134 students are studying at the high school.
OPEN GATE was founded and has been financed by Renáta and Petr Kellner's Educa Foundation (Nadace Educa). Educa Foundation has paid school fees in part or in full for about 80% of its students since 2005.
OPEN GATE students on this year's world champion team in online debating
The Czech national team won the world champion title in online debating in the finals with the New Zealand team in the first week of October. The Czech debating team included two OPEN GATE students, Šimon Podhajský and Václav Soukup. This feat is unique mainly because the debating championship was held in English and Czech students beat many teams of native speakers of English.
Debating competitions are seen as a means for forming young people's personalities and opinions, and their view of society as a whole, and fostering their ability to influence the current development across society. OPEN GATE actively supports the development of debating competitions in the Czech Republic; students gather at the OPEN GATE Debate Club, and the school and Educa Foundation together provide financial support to students for participation in international debating competitions, including the world championship, several times a year.
International Baccalaureate (IB) and Czech national high school graduation
OPEN GATE graduates can choose from two options for successfully completing their studies. OPEN GATE has received accreditation for the International Baccalaureate and also prepares its students for passing the Czech high school graduation exam. Students can elect to take either both exams or just one of them.
The International Baccalaureate is a globally recognized type of exam that opens the doors to a majority of renowned international universities for its holders. The accreditation process amounted to two years of demanding preparations for the tutor team. The school also had to invest considerable amounts to acquire equipment required to pursue the two-year IB curriculum.
The Duke of Edinburgh's Award
The globally respected training and education program for young people known as The Duke of Edinburgh's Award and referred to as the Edie Programme in the Czech Republic is in its third year at OPEN GATE. "The Edie Programme forms the framework for OPEN GATE students' extracurricular activities, in which all our students are involved. The program helps students efficiently in working on the development of their personalities. This award is prestigious primarily in the Anglo-Saxon education system and shows that its holder has spent several years working very intensively on personal development while also trying to be helpful to others, assisting at various social facilities, etc.," says Petr Chára, Deputy Director of OPEN GATE. For this year, seven students can boast the Gold Duke of Edinburgh's Award; seven have won the Silver Award, and 20 won the Bronze Award.
Prince Philip, the Duke of Edinburgh, founded the Edie Programme in 1956. Globally, about 7 million young people aged 14 to 25 in 120 countries are now involved in the program.
Master of Education courses at Open Gate starting next year
An education program intended for teachers and topped with the Master of Education (M.Ed.) degree will be offered at OPEN GATE by Boston-based Endicott College beginning next year. The accredited curriculum focused on international education includes several summer courses complemented by online training. It will offer teachers information about innovative methods in teaching, experiential instruction, and use of high technologies in teaching. The entire course can be taken in 13 months or spread over a longer period of time as necessary.
"In the future, OPEN GATE wants to train its own students as well as offering lifelong education to its teachers on an international scale and in cooperation with renowned international institutions," explains Peter Nitsche, Director of OPEN GATE.
The OPEN GATE five-year elementary school opens one class, the 4th year
OPEN GATE opened one elementary school class, a 4th year class of 16 pupils, in the 2010/2011 academic year. The elementary school will start full operation next academic year, with newly opened 1st to 4th classes and the current 4th year pupils in their fifth year. "To date we have received 45 applications to the first class of the elementary school for 2011/2012, almost three times more than the planned capacity. And we have not even started the admission procedure yet," explains Petr Chára. Actual registration for first class will start in November and end in early January 2011, and OPEN GATE will accept applications for transfers to higher classes until next February.
The project documents for the construction of buildings are in preparation now, and the selection of teachers has started.
Article.
lb_footer_author()