​Wo sind die Weihnachtsmärkte?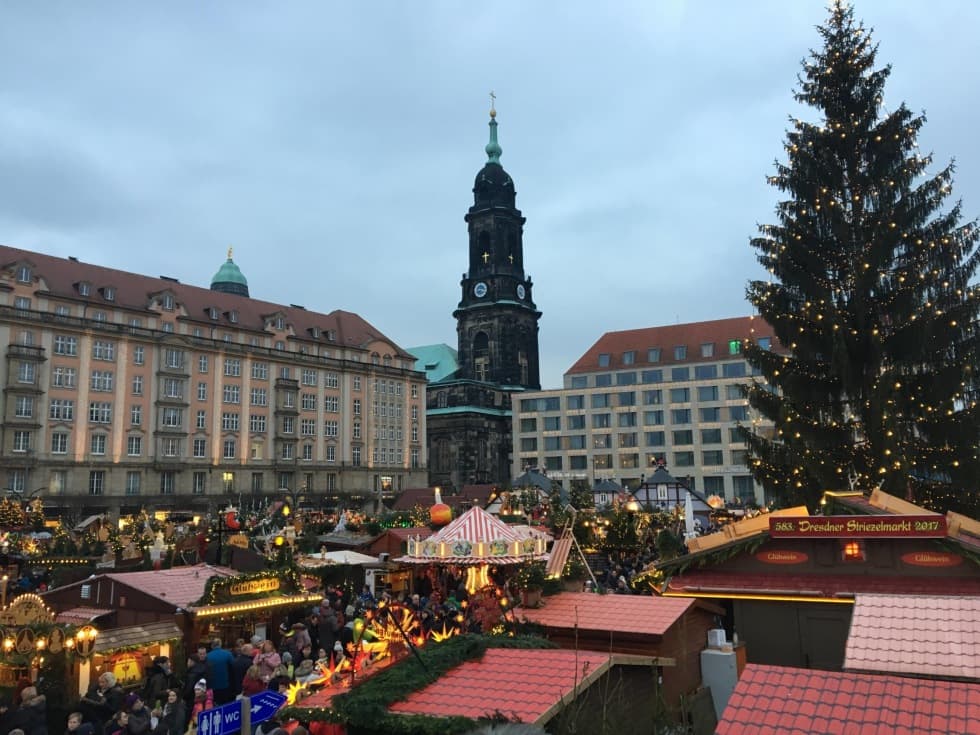 Wo sind die Weihnachtsmärkte? - a foolproof phrase that you'll definitely use in Dresden. The Dresden Christmas markets are a well-known and popular fair which is annually visited by thousands of people. Hence we, the German students accompanied by Mrs. Barnes and Mr.Udatný, started out on an excursion to Dresden on Wednesday, December 14.
After being assured that we are able to communicate in German, we set off to the streets of Dresden in already divided pairs and with a sheet of questions in our hands. That's when our German abilities were tested; in the end, asking the Germans proved much easier than understanding their answers. After completing the assigned work, we were given four hours to discover Dresden from the point of view of a Czech tourist. Thus some joyfully ran into Primark while others decided to visit some of the most famous Dresden monuments instead. The scent of up to 0.5 meter long sausages blended in with the renowned scent of mulled wine. This sensation together with the smiles of the cordial Germans made us feel the perfect Christmas atmosphere. The opportunity of a trip to Dresden brought us a lot of new and unforgettable memories and helped us to further improve our German-speaking abilities.
Article.
lb_footer_author()