Friday news from grammar school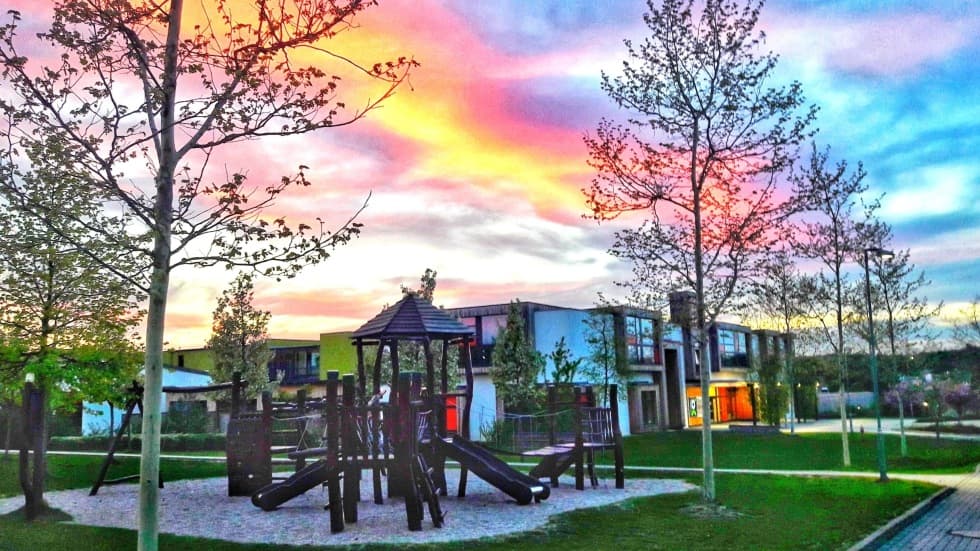 Dear Parents, Guardians, Students, Graduates, and Friends of Open Gate.
The fifteenth school year in the history of OG has begun and it brought another regular dose of information and emotions from the environment of our school. Welcome back to the reading for which you all have certainly been excited!
The weather was satisfactory, the temperatures were just right. There was no extreme heat, on the contrary, a nice fresh air in the mornings. Ideal for the beginning of the school year and a return to study.
Our school mainly belongs to the students and their journey towards new knowledge. That is why we all wish them countless joyful experiences, academic successes and generally a lot of pleasant days at OPEN GATE. Enjoy every moment of it.
Like every other year, this school year is specific and unique for every class, yet we still manage to find interesting facts from the history and growth of OPEN GATE.
This year's graduating class, two Oktávas with 37 students, is not only twice as big as the classes in previous years, but its core is also created from students who, as only nine years old, started their studies in our very first class of the emerging grammar school. These students have begun their jubilee 10th OG school year this week.
Our first ever grammar school first-grade students are entering Kvarta this year and they are terminating the compulsory education with that. It is their 9th year at OG. And where will their journeys from the Central Bohemian village lead after the end of their studies? They probably don't know it yet, but they can, like everyone else, be inspired by their older classmates, OG graduates. They traditionally learned their IB results during the first week of July and thus confirmed their plans. This year's overall average is again excellent, 38 points. And as it was in the previous year, we had one completely extraordinary result of full 45 points. Congratulations to all students for great results. They of course already know where their paths will lead and we will bring you a comprehensive overview, which is currently being processed, on our website.
News from and photos from the start of this school year are, of course, already there.
https://www.opengate.cz/blog/15-skolni-rok-v-open-gate-294-gymnazistu-a-101-zaku-zakladni-skoly
https://www.facebook.com/opengateschool/
From the figures, you can see that we have almost reached the maximum number of students and all of those attended the first meeting of this year's OG higher school - a welcoming assembly. There were traditional welcome speeches, news, welcome and introduction of new students and colleagues, birthday wishes and certificates. Finally, we took a picture of the teaching staff, all of the classes will be gradually photographed next week. Photos, of course, can be found on the web in the photo gallery and on social networks.
What was happening all week? You already know that we are starting head-on according to the schedules from the first day including afternoon lessons, which were in some cases ending in the late 5 PM. Only the Prima students had a traditional adaptation week, which will culminate with planting a class tree.
And what's new at the dormitories? Apart from the new common space and the expansion of options for leisure and weekend meals, everything stayed the same. The staff together with the students took advantage of the pleasant weather for trips and sports activities. Extracurricular activities begin next week.
That was something brief about another first week of September. We will try to bring you the highlights of the upcoming weeks every Friday and in the meantime, short news will be available on FB. So, dear students, parents, graduates, friends, have a very nice weekend, enjoy what you like and look forward to news from OG in the next week again.
Until next time,
Article.
lb_footer_author()