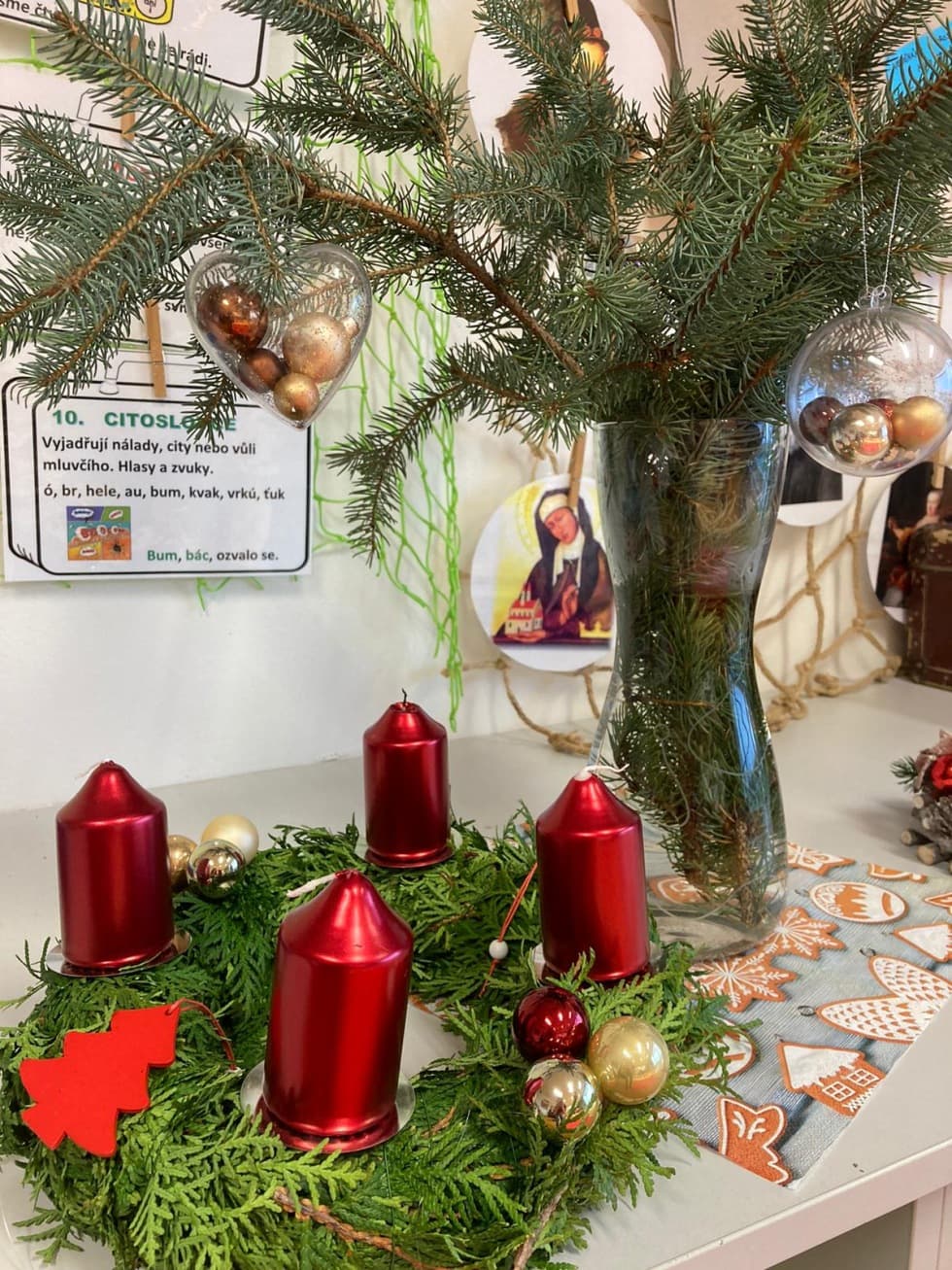 Dear parents and guardians,
We are very pleased that from Monday the 30th of November, our school will be full of life again. The remaining classes will be joining our first and 2nd graders, who already have their second week at school under their belt. Speaking for the whole open gate team, I can without a doubt say this is a moment we have been all anticipating and excited about.
During the morning Oases with the 1st and 2nd classes, we discussed in detail the benefits and drawbacks of distance learning. With your help they handled it without problems. Nevertheless, without any exceptions, all were excited about being back at school especially being able to see their friends and teachers again. It is our greatest motivation and reward that our school is a place students like returning to.
With the goal of having students experience a beautiful remainder of the calendar year, we are busy preparing advent activities and other interesting projects which will help set a positive tone and make the students learning experience more effective.
If we are to successfully navigate the following months the way we imagine and wish, it is important that we are all on the same page regarding the fight against the pandemic COVID-19. The regulations which were in place before the lockdown of the school have been updated with more strict rules of wearing face masks. It is pertinent that everyone who is present in the school wear a face mask as they have been accustomed to thus far. In correspondence with the government manual, all students and teachers must always have face masks on including in the classroom and in daycare. We ask that you pack scarfs, shawls, or neck warmers with your children to protect them in case they get into close contact during outdoor activities. The way in which the students enter the school will be changed to minimize the number of children in the vestibule of the school. The first and third grade students will use the main school entrance, second grade and fifth grade will utilize the entrance by the sports hall, and fourth graders will enter the school through the daycare entrance. Cloakrooms will be provided and available by all entrances. Students will always be in the same groups even in daycare. We are introducing five separate departments of daycare which will be in the homeroom classes apart from fourth class. Fourth grade daycare will be in the regular school daycare center. Please, take time to go over the detailed email from Marketa Lepicova with all the new regulations and relevant information.
This week was not just about preparation for the return of all children to our school. As you will find out below, there were once again many interesting happenings at school.
First graders learned about Czech letters. They now can manage Ď, Ť, Ň i DĚ, TĚ, NĚ! The students also solved a whole bunch of riddles this week… written ones, spoken ones, and even acted out some. They got in touch with their artistic side with miming, and we all had a good laugh. With great enthusiasm, the kids started with writing their first letters. They can't wait to learn more!!! First Graders and Terka waving bye!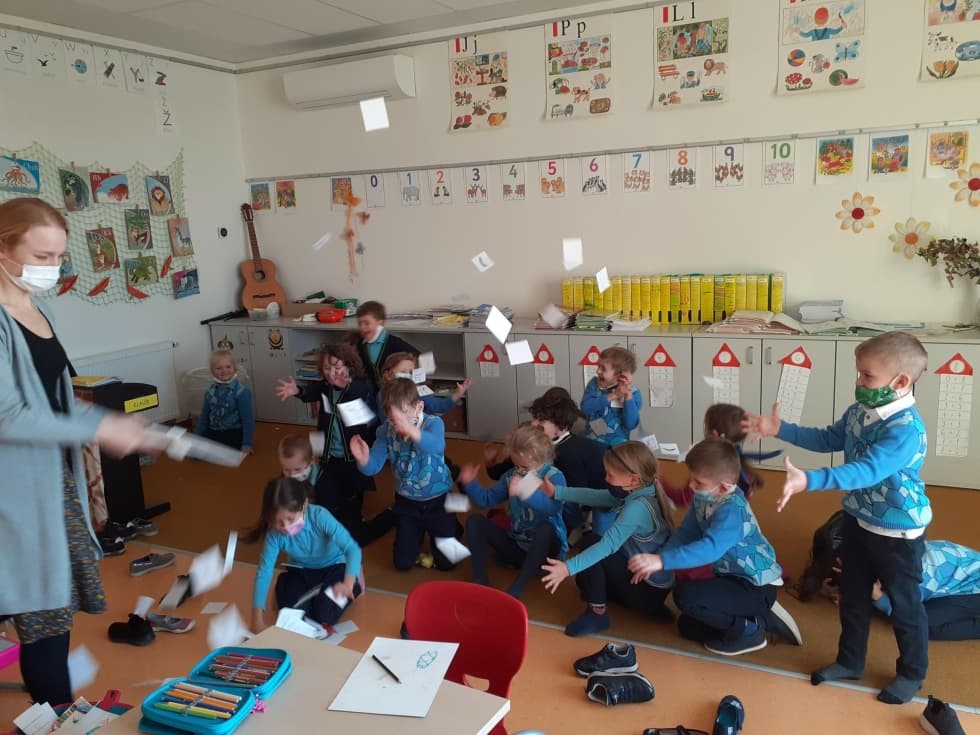 Once again, web bring you our weekly announcements from Open Gate. We have behind us another action-packed week, and we are very pleased with ourselves. Our reading skills are at a high level despite a month break. Our reading workshop remains one of our favorite activities in second grade. Have you ever experienced "flow state" when reading? A feeling of complete concentration, when you are aware only of the story in front of you and you lose track of time? We experience it often and it is great. We are making strides in Czech grammar. With the help of antonyms and synonyms, we are expanding our vocabulary. In math, we are learning more difficult equations. Where will our GLOBETROTTERS go this week? Italy got the clear vote. Will there be pizza? What do you think? We will see. Greetings from Sasa and second grade.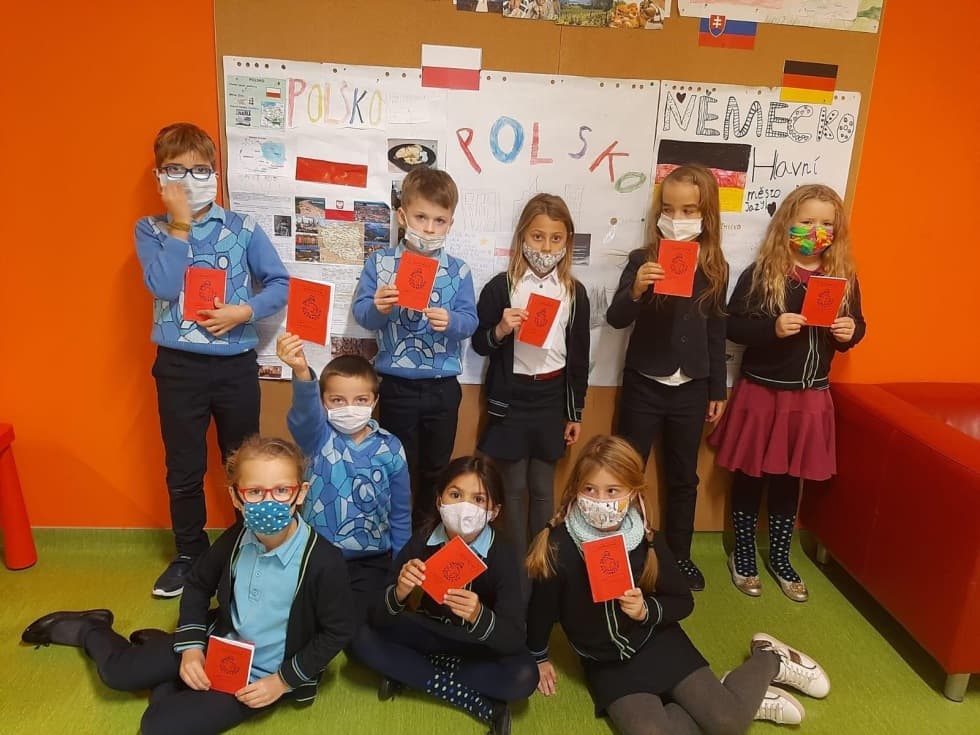 The green emerald report that they cannot wait to return to class! From Monday we are counting the seconds until we can meet again in person. To make time pass by quicker, we filled it up with…. Learning. We looked at words with Z, we concentrated on word formation, and we are learning to find root words. We are getting our fair share of difficult work in math too. Badik is up to mischief. He is not present in online classes and he is probably playing hooky somewhere. We are looking forward to learning what places he visited. In reading, we tried to see if we can really judge a book by its cover. Andrejka and Martin prepared an interesting presentation about names and how their origins. Now, just the weekend ahead of us and Monday will be here, and we will meet in class once again. Greetings from Badik and Marie!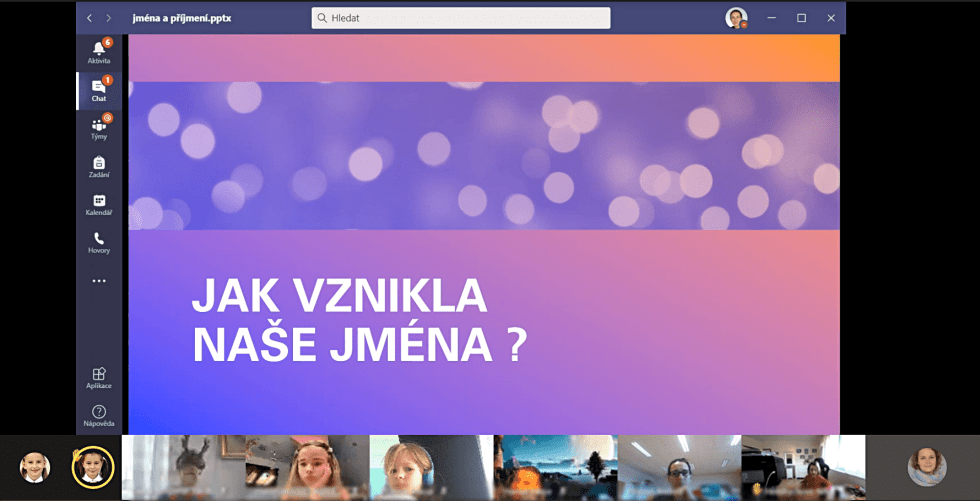 As everyone already knows, all the primary school will return on Monday. Fourth graders cannot wait and have a million questions. Will there be an advent wreath and morning oasis? Can we play football? Will there be secret Santa? Will there be Christmas preparation? Truly, a truckload of questions. For most questions, I can with confidence say YES albeit only within our fourth-class group. A beautiful magical Christmas time awaits students and adults at Open Gate. From Monday, we will create an advent wreath and light the first candle. We wish you all a wonderful advent, Terezka, Monca, and the fourth grade.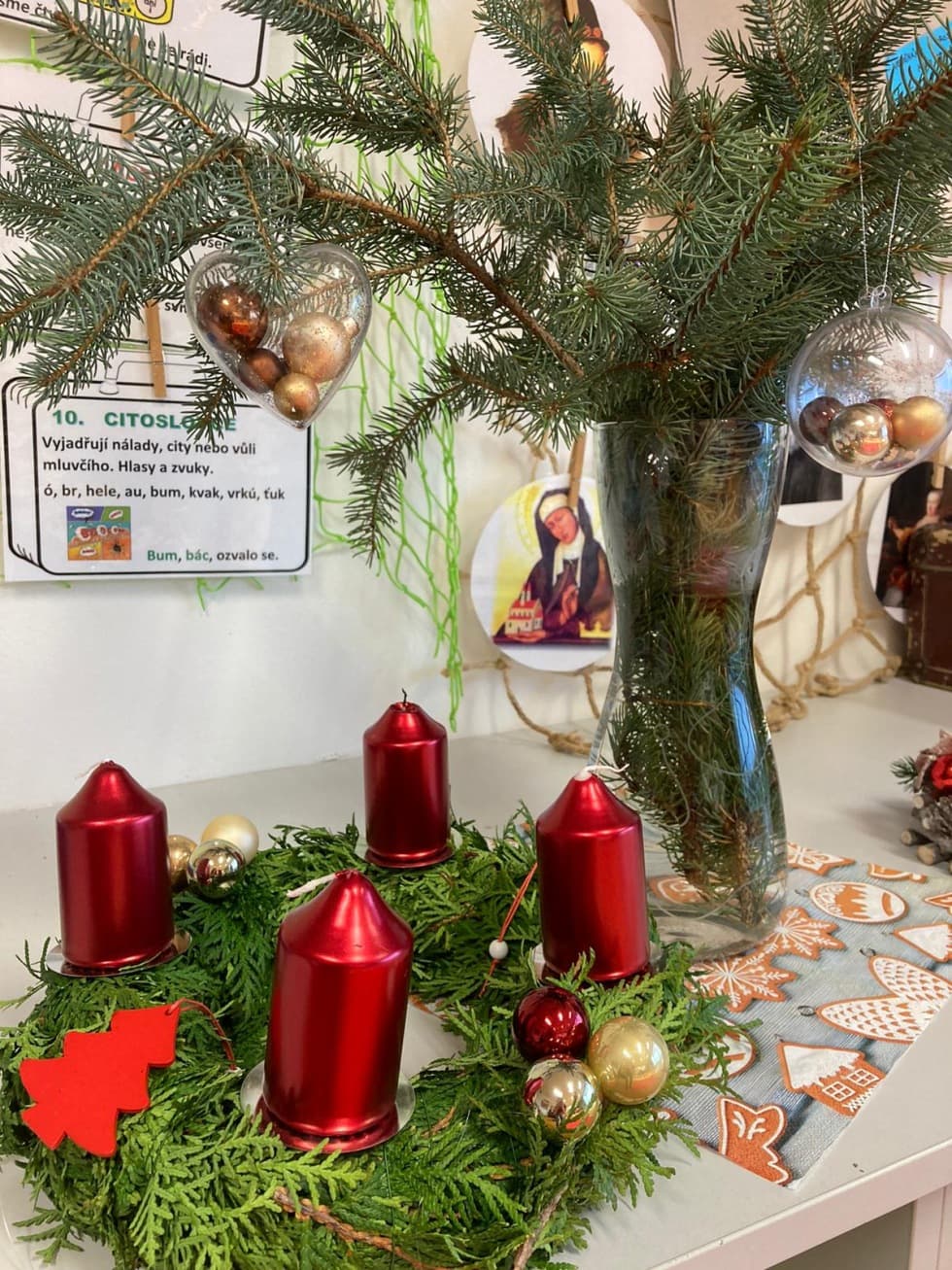 When fifth graders found out that they will be returning to school from next week, they were besides themselves with joy. Who would have guessed a year ago that they would be so excited about school? This week we reviewed material regarding sentence structure with all the joys of Czech grammar. We got our hands dirty with some hard math as well. On Thursday and Friday, we read and learned about advent and the advent wreath. We are looking forward to seeing you on Monday. Wishing you a beautiful advent, Standa and fourth grade.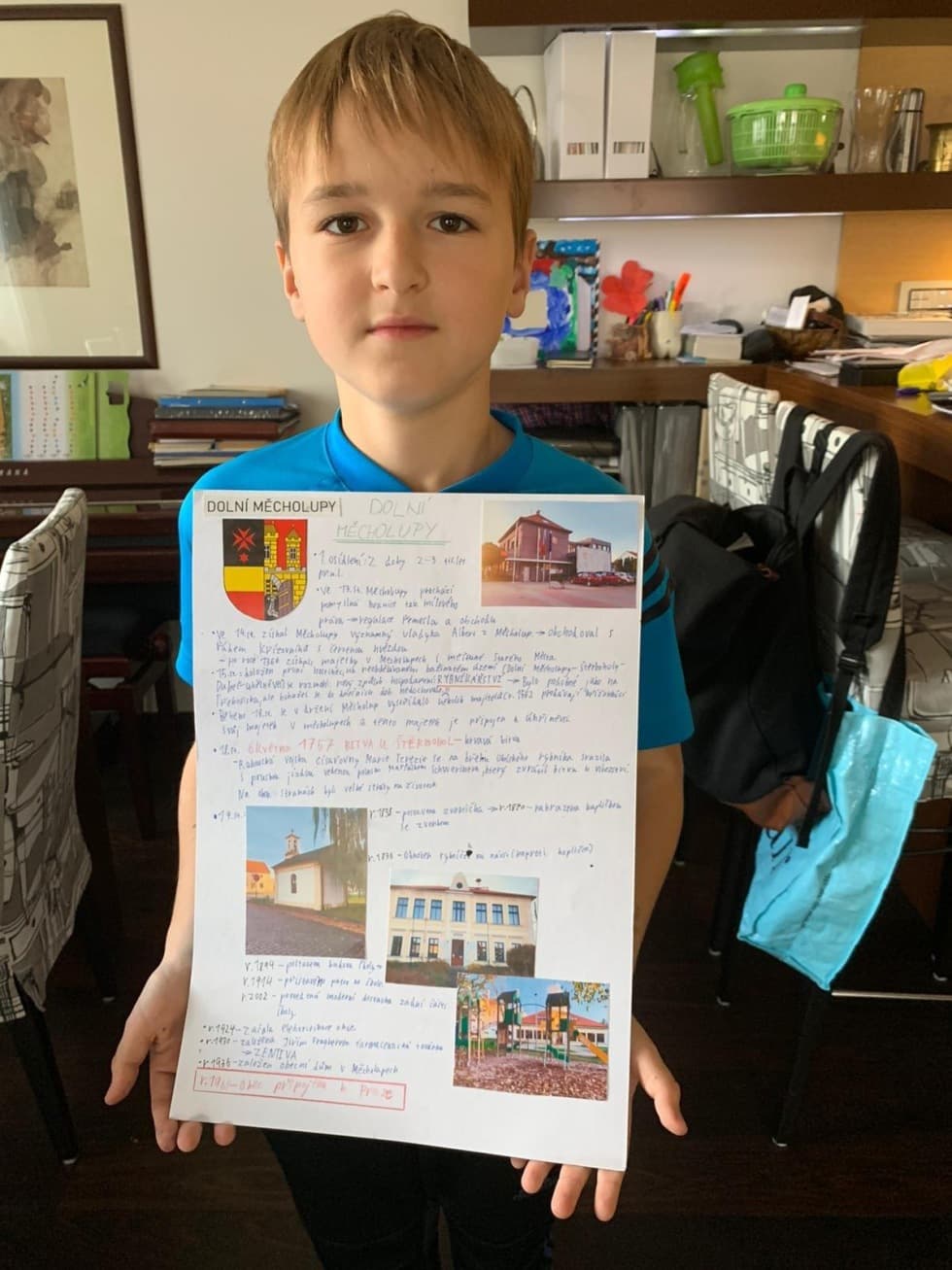 In class 1, this was our first full week with Jerry, and we got straight down to the nitty gritty on Monday. We read a book called "Animal Hide and Seek" and reviewed all the different animals on the farm. We learned to find things and say, "Here it is!". In our next class, we played hide and seek with some animal figurines and put together a puzzle with a farm scene. This week's letter du jour was "H". We learned new words with the letter H and played games with flashcards to help remember them. On Thursday, many of us learned about the American holiday of Thanksgiving. We learned about the turkey and the sound it makes. We even made a nice arts and crafts Thanksgiving collage in groups. Gobble gobble!!!
In class 2, we continued learning about different animals at the zoo and the actions they do. We started utilizing the helping verb CAN/CAN'T in describing what different animals are able to do. Can a snake walk? Can a dolphin fly? Sasa, our assistant, prepared a wonderful art project, where we reproduced Monet's Japanese Bridge and made artistic masterpieces in the vein of Henri Matisse. Everything is on display currently at Open Gate. We discussed Thanksgiving in Thursday's morning oasis and its significance in the U.S.A. On Friday, we reviewed our phonics words in a girls vs boys competition and learned about the only season with two names: autumn and fall.
Class 3 have been assigned another exciting writing homework. This time, they will write a postcard. It can be a postcard from any place they want, written to anyone they choose and it's completely up to them how to approach this task. I'm excited to read their postcards and see what creative ideas they've come up with!
In Classes 3 and 4 this week, we made some beautiful pictures of Poinsettias. We also learned about their origin and why they are traditionally associated with Christmas. The pictures are beautiful and will make a great addition to the decorations at school. Moreover, you will have the opportunity to buy poinsettias at our school, with the proceedings going to a charity. These pictures made us really look forward to Christmas!
In class 3 this week, we did our phonics quiz as usual and this week, we had a particularly interesting phonics quiz with Emily (the current champion) and Ema K making a wonderful effort but in the end, Julia was victorious with a fine effort! We also did some role-playing conversation practice where they got to pretend to be unhappy customers, angry waiters and shop keepers, students, parent, teachers and sons and daughters. It was very funny to listen to this free-speaking exercise and to see how well they speak English!
Class 4 worked hard this week, enjoying several split lessons in smaller groups with Jana and Eric. Besides the usual work, we also had some fun talking about Thanksgiving on Thursday. The children asked Eric questions about how he and his family usually celebrate Thanksgiving. We learned a lot about the traditions and the food and we also read a little bit about the history of the holiday and the story behind it.
In class 5 this week, we learnt about different types of musical instruments (string, wind, percussion and keyboard) and the different sounds the instruments make. We also did some important grammar practice on past simple and continuous tenses so we know what we did or what we were doing when something else happened. English grammar can be a minefield sometimes but class 5 did a great job working with it!
Wishing you a beautiful and peaceful advent.
Article.
lb_footer_author()