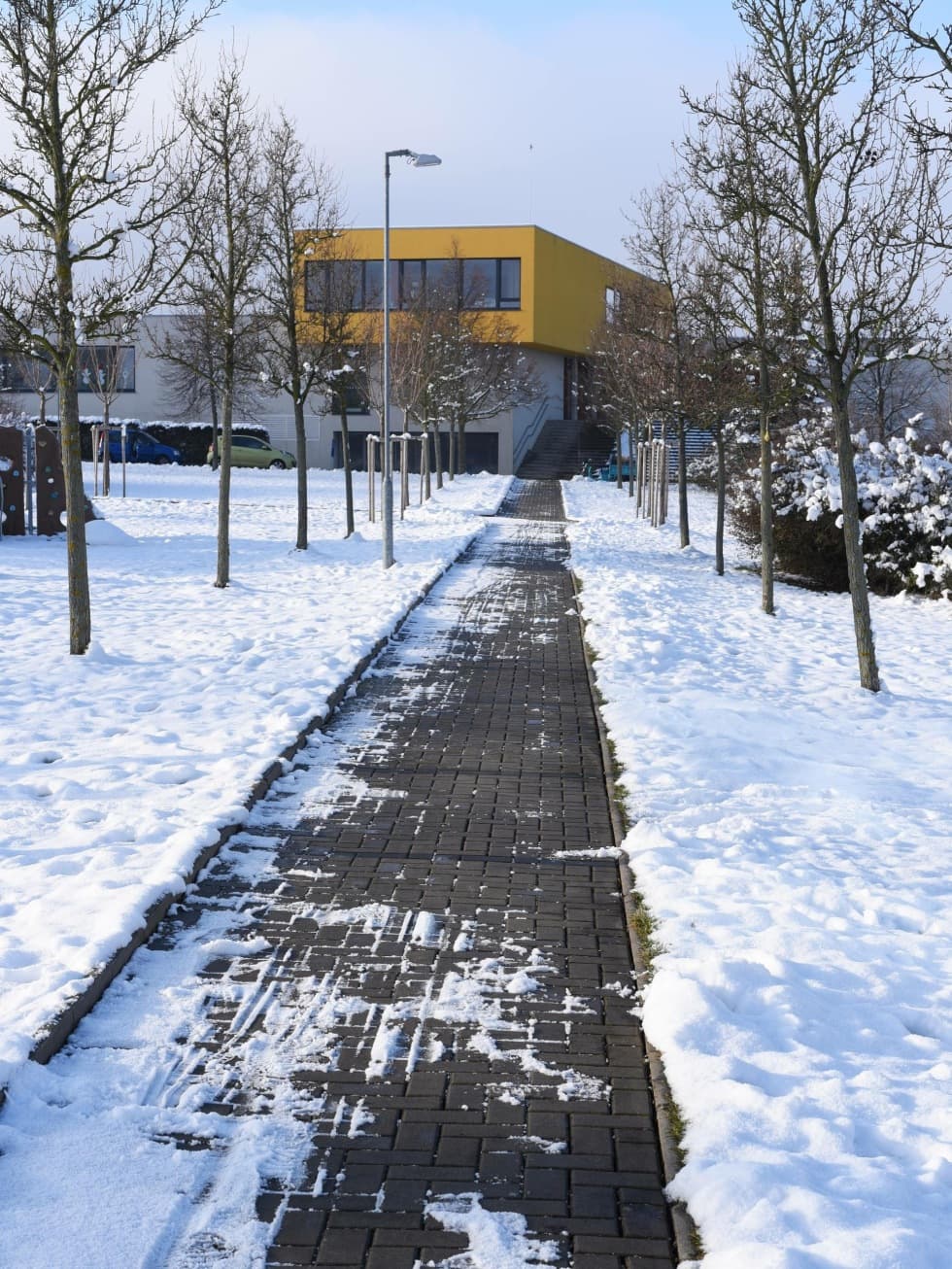 Dear Parents and Friends of the School,
Along with the snow this week, lots of joy was added to the school. Our first and second-graders often throw themselves into the snowdrifts, they roam on the bobsleighs like world champions and they don't mind at all that they have frozen noses. Especially during breaks and during lunch breaks, our complex is full of laughter. The hill in the school yard hasn't left any of the children cold, despite the lower temperatures.
We cordially invite you to the online Open Day on January 21st. Those interested in studying and of course, parents, too, will be able to take part in a virtual tour of the Open Gate school campus and meet, albeit remotely, with the school management, pupils and teachers. All information and links to the live broadcast can be found on our website.
The next class meetings will also take place online. The original date of the class meetings was moved from January 25th to February 8th. Starting at 5.00 pm you can first take part in the joint session with Petr Šlemenda, Luke Ryan, Petra Kobrová and Dominika Adamová, and from 5.30 pm class teachers are looking forward to seeing you.
And now let's take a look at the individual classes:
Class 1
The first-graders became snowmen this week. But during the hours when the clothes were drying, they also put a lot in their minds. They started counting to over a dozen and thoroughly researched the insidiousness of the letters b, p and d. They told, read, listened to and painted a lot of stories with Křemílek and Vochomůrka. So they are already well-known.
This week Class 1 created a class book with all their favorite things. We did lots of speaking to share our favorite colors, numbers, and animals. We also practiced our numbers by learning a new chant called "Ten in the Bed" and presented it to our classmates with our own finger puppets.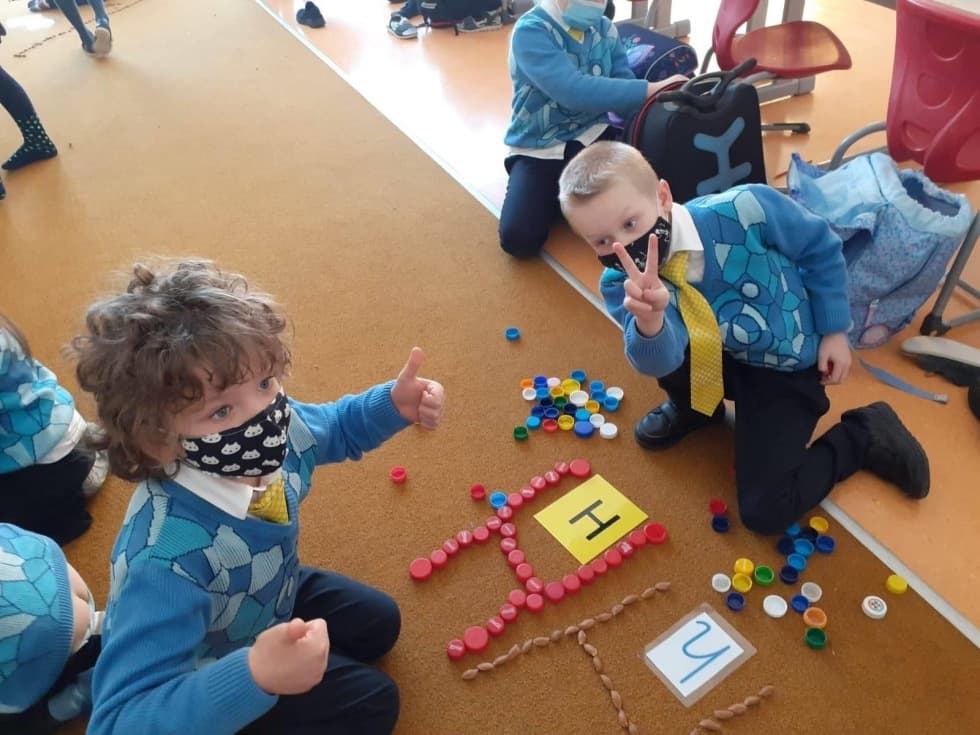 Class 2
The whole OG area was covered with white snow and the 2nd graders enjoyed winter fun every free moment. However, they were not idle, they were diligently preparing for a six-month review of the Czech language and mathematics. It was obvious from their results! They also managed to "dress up" and create a cube model. They read and write independently and learned interesting things on their travels in Australia. Do you know what dangerous creatures live in the seas near this continent? Ask the 2nd-graders!
This week Class 2 made some beautiful birds using watercolors and salt. We also started our brand new spelling notebooks where we matched our spelling words to a picture. Finally, we started a new reading challenge. This month we will aim to read 10 books so that we can color in 10 snowflakes in our January reading log.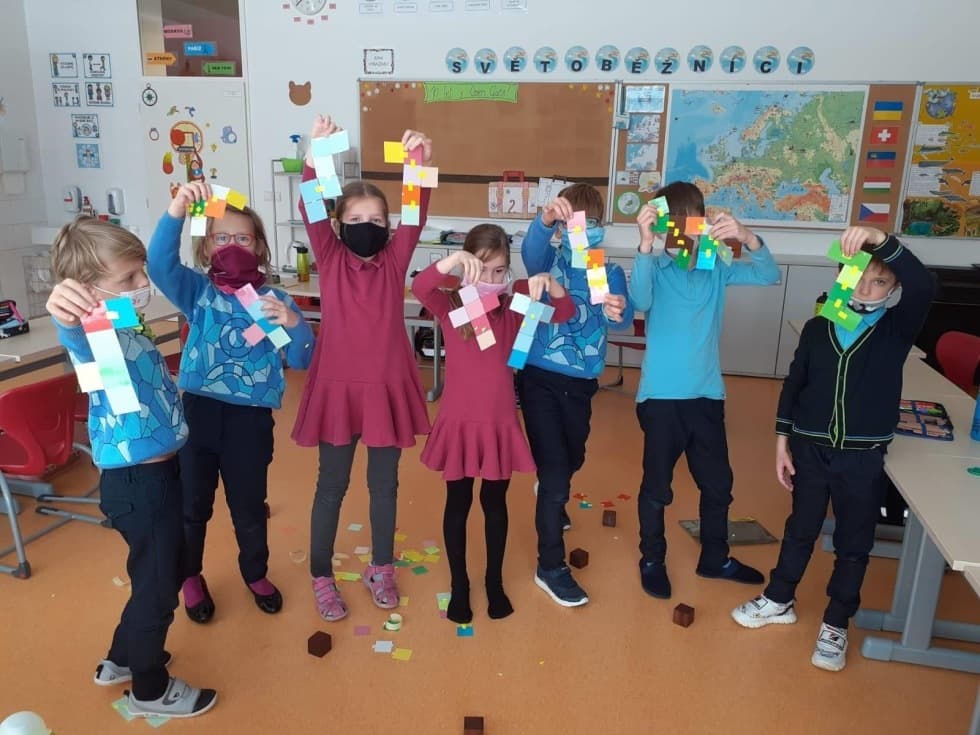 Class 3
"To be, to live, to inhabit, to live,' the words mentioned must be learned. And whether you are Karlík or Anička, maybe a song will help you! "
Third-class researchers work with a series of other words, looking for and identifying their shapes and related words - often looking for ourselves in a horde of snow. We count, round, use parentheses, read handwriting and draw… We try to keep a good mood even when we can't be together at school. Badik rummages through the coal and examines the difference between brown and black. We wonder what he's researching. -Third-graders and MAM.
This week we continued to get to know Jerry by playing a word web game in our speaking class and consultation class. We took our Grammar Test on Thursday for the first three units of Incredible English. Class 3 also began Unit 4 with the topic of animals. We learned about new animals and also got a chance to discuss which animals we like and don't like.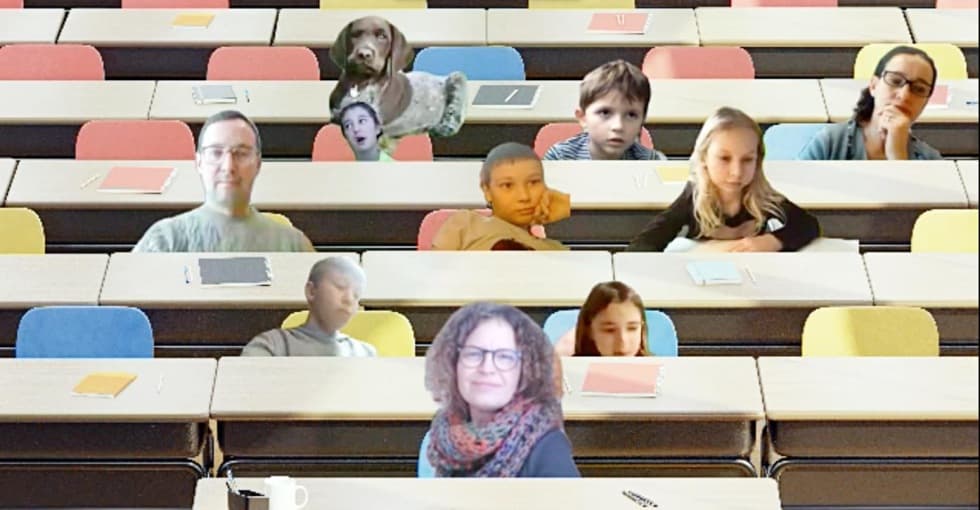 Class 4
Fourth-graders are known experimenters
You can have fun in the snow, ski, bobsled, build various dwellings and snowmen… But snow can also be explored! And that is exactly what happened in our class. All fourth-graders experimented with snow, measuring how long it would take for the snow to melt, how much water would remain, and how clean the water was. -Your Experimenters
Class 4 got a chance to talk about Ancient Egypt in our speaking classes. It will be a great help as we will learn about Ancient Egypt in Incredible English soon. We are focusing on the past tense of the verb BE in our grammar lessons and speaking lessons. This week we started PET with Jerry and learned about the passive voice. In phonics class we leaned what a homophone is and practiced using them correctly in written English.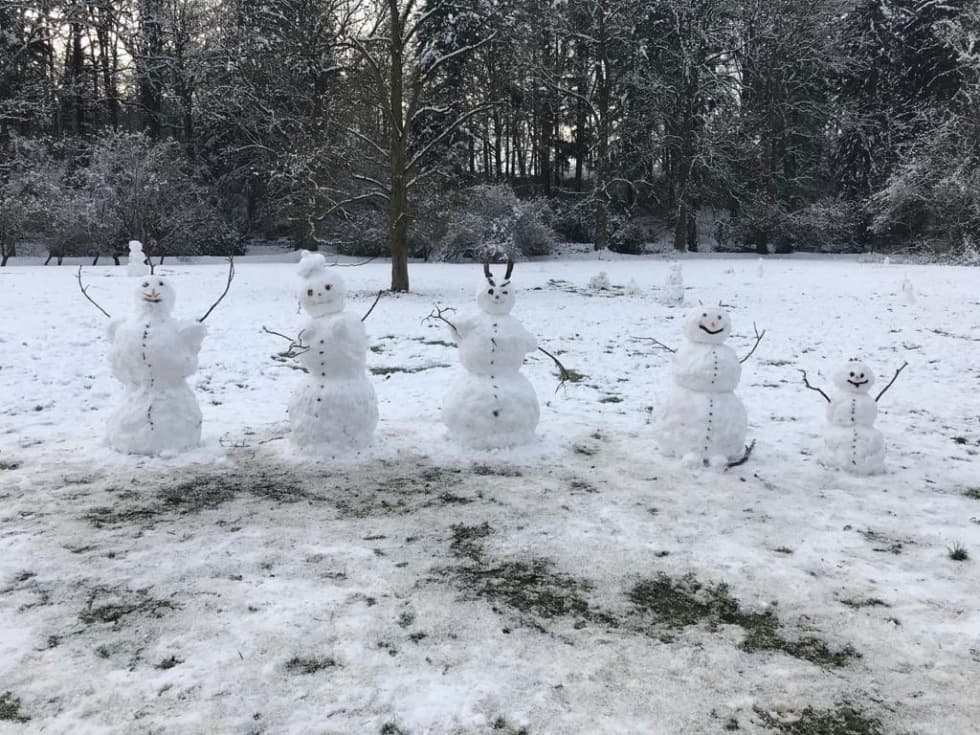 Class 5
What's new with the fifth-graders?
This week we were preparing for the mid-term tests with the fifth-graders. We learned to write direct speech and we also trained the correct forms of the conditional form of a verb. In mathematics, we came across simple equations and still practiced numerical operations with decimal numbers. In addition, the children had the task of developing any EU country according to the curriculum.
Some of the rich snow, which we have enjoyed in recent days, has been used not only by building snowmen and sledding, but also by hardening into snowballs. They are fighters!
In class 5 this week, we talked about food and the importance of nutrition and a balanced diet. In their groups, class 5 prepared their own meals plans for one day and they produced some wonderfully tasty and well-balanced meals!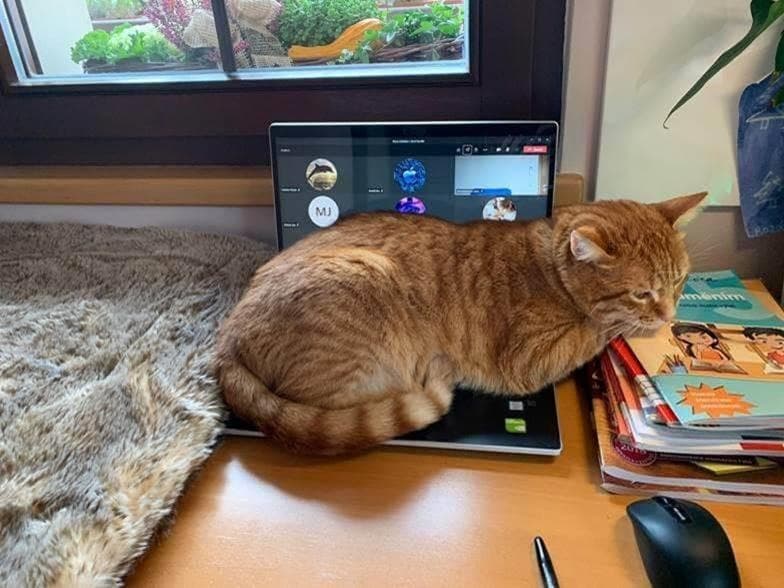 We wish you all pleasant walks through the snowy landscape, a lot of joy and a wonderful week the whole way through.
From the elementary school team,
Article.
lb_footer_author()