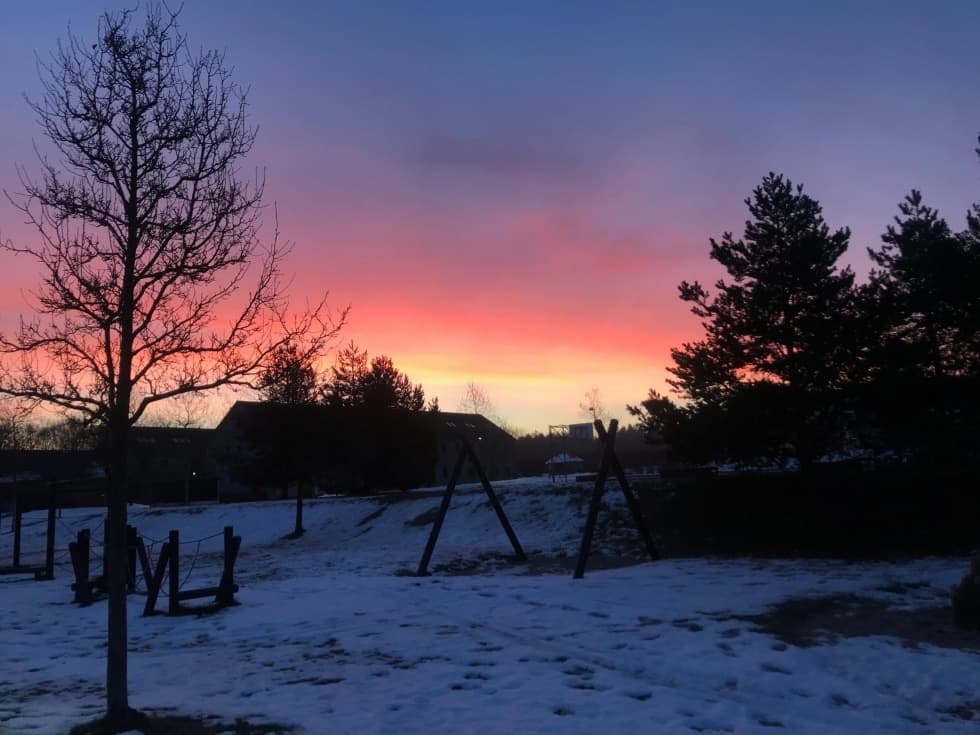 Dear Parents, Grandparents and Friends of Our School,
I wish you a beautiful Friday afternoon and I present to you another report from Open Gate.
I am definitely the right person to submit a regular report because not only am I lucky and can teach our students in person, but I am also a resident here at the Open Gate campus. I get up at sunrise over a nearby forest and enjoy its sunset over the elementary school building. And believe me that the view never gets old. So what was the past week like in our school?
On Monday I was still trudging through the snow to school, but today it was more like mud and lots of water. Never mind, I like to swim. With the snow, so have the vehicles in our bobsled park disappeared. This year the first and second-graders have definitely enjoyed the winter fun. And who knows, maybe our elders have also had some winter fun.
Yes, I am one of those lucky elders who sees her pupils live every day. I am happy for it and I appreciate it every day. This week, however, I had the opportunity to see a spark of joy in the eyes of my colleagues who came to the personal consultations. The otherwise quiet and dark corridors of the elementary school glowed with energy and laughter in the afternoon. Mutual joy could be seen and heard throughout the building.
And now for a note about each individual year, no matter present or distant, always with taste and joy.
Messages from Terezka and Clara from 1st class:
The first year students sweated a lot this week, and not just on the bobsleds. On Tuesday, they were given the sum of triangles. On Wednesday, they racked their brains over their parents' professions. Working in groups also tested their various skills. Fortunately, Míša Kulička helped them, with whom they also became friends, so they managed everything perfectly.
Class 1 did a great job with learning their phonics this week. We learned all about our new letter sounds for h, j, k, l and m and even made our own mini book for the letter K. We spoke about what families like to do together and even made our families out of shapes.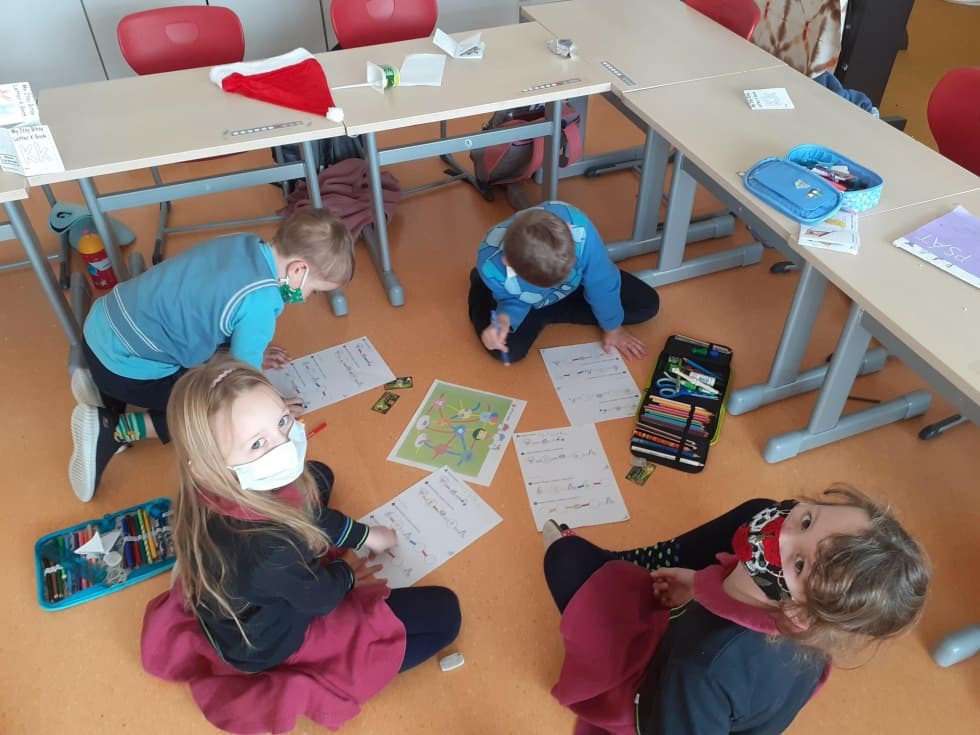 How about us in the 2nd grade?
The Globetrotters continue to explore the Australian continent. They have moved from the coast to the mainland, and it is not enough to wonder what animals live there. Not only did they study plants and animals, but also 3-dimensional shapes. They thoroughly examined the cube and counted its vertices, walls and edges. In the end, they even "sewed" it a beautiful cape. On Wednesday we visited the OG library again and spent a pleasant time with a book in hand.
Class 2 had a busy and productive week! We met Molly the Mammoth, our new class pet, and heard all about her weekend adventures with Mia. We learned about body percussion in our Art and Culture class and even composed our own songs using clasps, snaps and stomps. Finally, we had our first Spelling Test dictation. Even though it was a new challenge, they handled it with flying colours!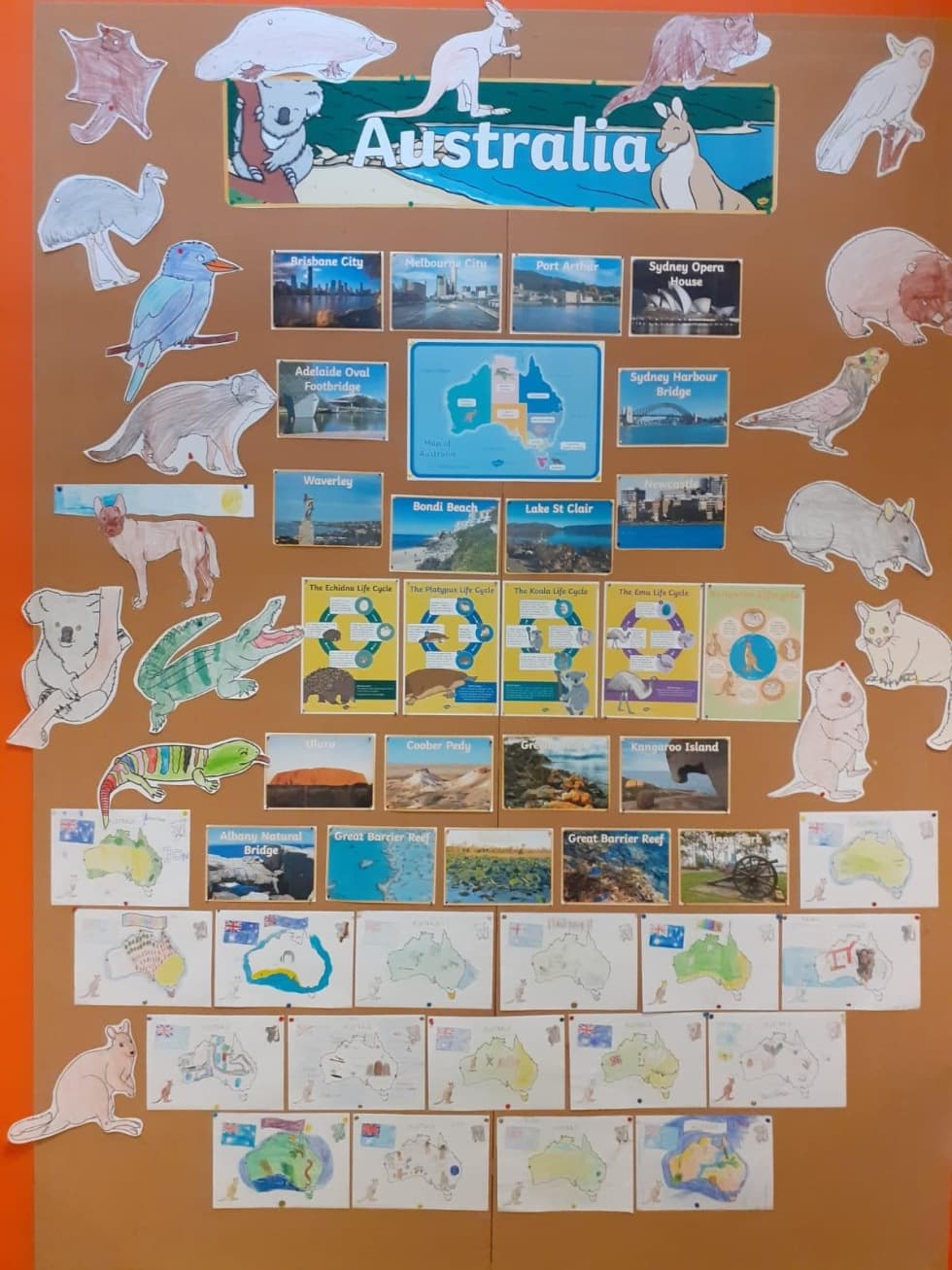 Report from Maruška, Jerry and their researchers in the 3rd grade:
The researchers are completing a survey of writing the hard 'y' after the consonant 'B'. They encountered a lot of trickiness, but none of them were scared. They repeated different mathematical environments and experienced all seasons in one day. At the end of the week, the third-graders organized a day of special hairstyles and head decorations to mix things up a bit. Badík even climbed out of the igloo because it started to melt down his neck, but he is definitely planning another venture. The degree of enthusiasm for returning to school is immeasurable, so hopefully it will be fulfilled soon!
Class 3 continued on their quest to learn about animals. This week we focused on reptiles. We looked at interesting facts about reptiles, took some online quizzes, and learned to recognize the difference between a crocodile and an alligator. We tackled Incredible English and looked at HAVE GOT in the 3rd person.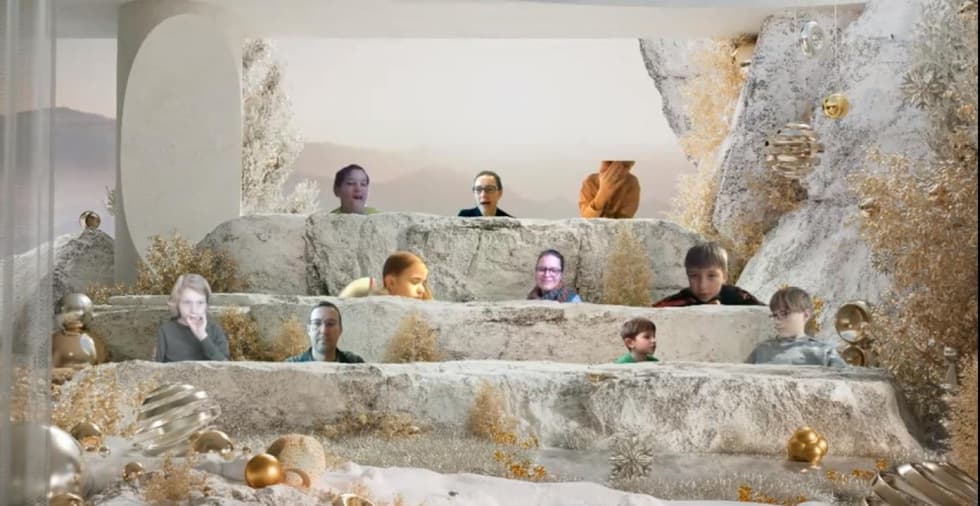 How did Terka, Jerry and their 4th grade party do?
News in Action Again
The year 4 students start every morning with news from around the world and from home. It is unbelievable that they always find some news that is not related to the coronavirus situation because they are already, as they say, fed up with it and rather focus on news for amusement and also on interesting things. For example, did you know that the highest mountain in the world, Mount Everest, was built in Minecraft?
And the main message from OG is that the kids could see their teachers face-to-face, and it's amazing to see that we're still all flesh and blood. Terezka and the Fourth-Graders
This week class 4 continued reviewing and learning more information on Ancient Egypt. We even tested our Egyptian knowledge with an online quiz in our consultation class. We also took a look at some current events happening in the world. We talked about Martin Luther King Jr. and his significance in American history. Did you know last Monday was Martin Luther King Jr. Day? In PET, we focused on reading comprehension.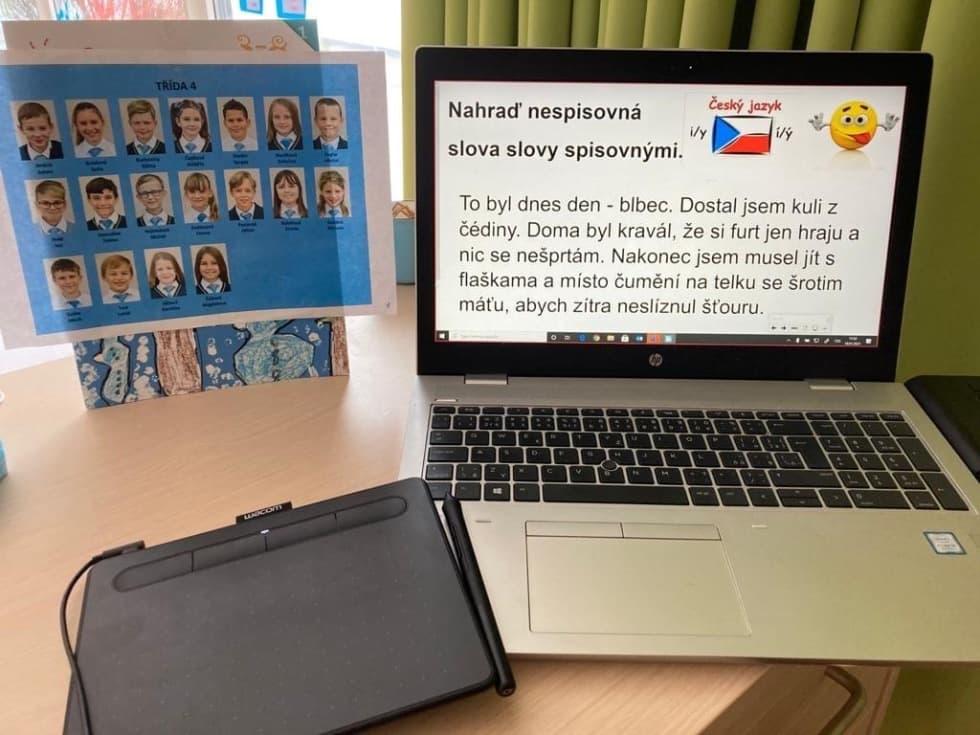 And what about our matadors in 5th grade?
Standa aptly called this week – Fifths-graders in captivity by their half-year tests!
The half-yearly evaluation finished up this week. Together, we analyzed the correct answers from the Czech language and Mathematics, and focused on the subjects covered in the field of Man and his World. It's great that the vast majority of children received the best rating. Congratulations!
In class 5 this week, we continued working on our Statistics and Probability projects. The students have created some fantastic ideas for their surveys. They are now preparing texts and charts to assess the probability of what results they expect to get with their surveys. Students, parents and Open Gate staff should expect some wonderful surveys coming their way in the second semester! (LR)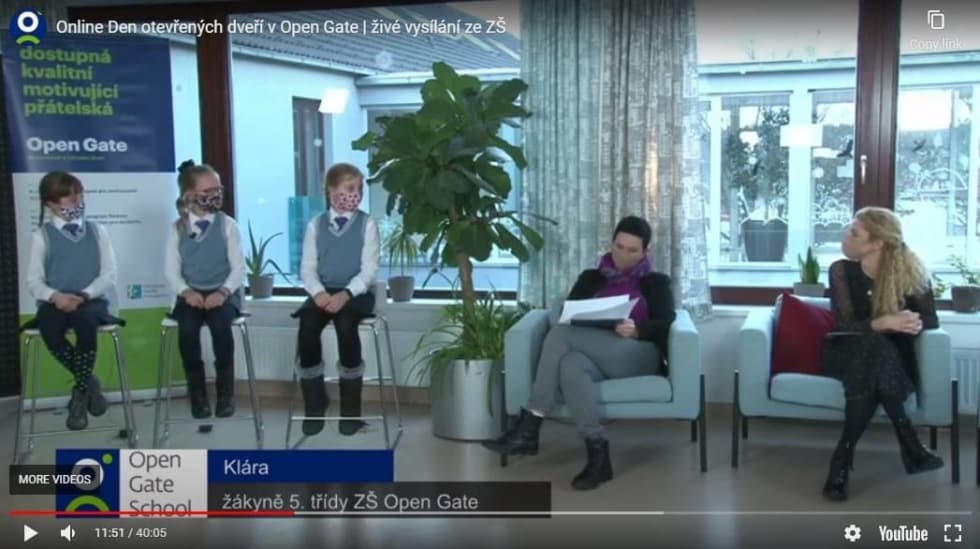 Time flows like running water. Next week ends the first half of the school year 2020/2021. We will have an evaluation of the work done - ours, yours and our children. I believe that we all deserve praise.
To your good health and only the health that your heart desires,
Saša Děžinská, class teacher of the wonderful sophomores
Article.
lb_footer_author()