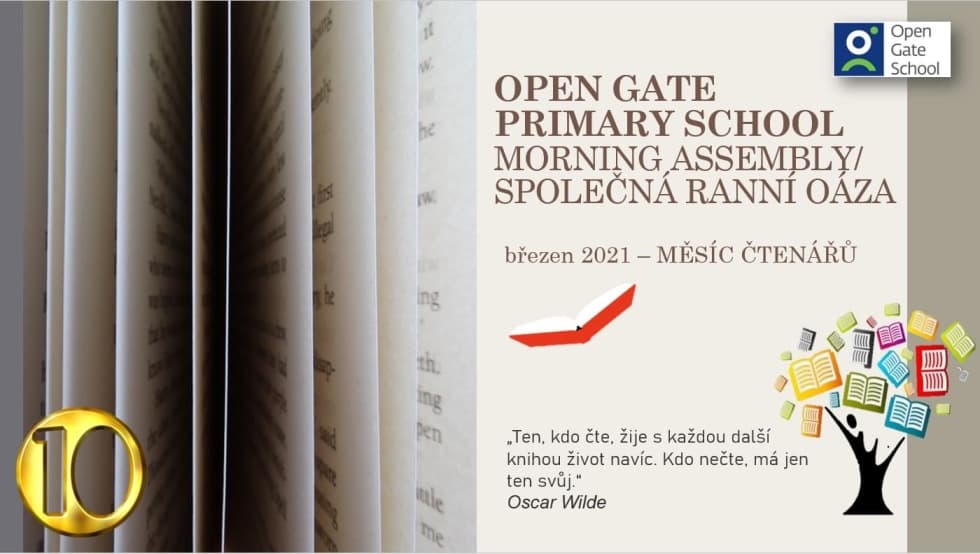 Dear Parents and Legal Guardians,
when viewed from the window of our school, it is indisputable that winter has ended, not only according to the calendar, but slowly and surely the awakening nature is winning over it. Spring has arrived at Open Gate. I believe that with the end of winter weather so, too, is our fast over, the time in which we cannot be in the classroom with the children. My colleagues and I very much wish that the spring, which we usually associate with the beginning of something new, will bring a new beginning to us and our / your children to go to school again after Easter. We are well prepared for their return and we are very much looking forward to them.
The whole past week at our school was marked by a celebration of reading. Among other things, this year we continued the age-old tradition and paid tribute to the world-famous Danish fairytale writer Hans Christian Andersen and his stories. During Friday's ceremonial assembly, the first year students showed us that the gate that guards the entrance to the endless world of possibilities, stories and adventures is wide open for them. They have become legitimate readers. We are all very proud of them, mainly because they and their teacher did a great job even in the current difficult conditions.
I wish that all of our life stories, like fairytales, have exclusively good endings.
Happy Easter,
Petr Šlemenda
Surely you are interested in what the previous week of classes was like:
Class 1
This week, the first-graders studied amphibians and reptiles. Their croaking and hissing spread far and wide. They made a jumping frog and they already know why colored amphibians are so dangerous. Another subject of their research was coins, and in addition to knowing what they look like, they are beginning to count them. (TČ)
Class 1 had an exciting start to the week! This week we began by talking all about our toys-trains, dolls, cars, teddy's and much more. We completed lots of work in our Incredible English book and we learned about the two sounds "th" can make. It wasn't easy but Class 1 did a great job finding both quiet and loud th's in our story Thad and Thelma. Finally, Class 1 talked all about spring and collected different signs of spring on our virtual walk. (CJ)

Class 2
The globetrotters were busy again this week. The week was rich in important days that we are so happy to remember. We started on Sunday - with an artistic (Easter) poetry challenge, to celebrate World Poetry Day. We know that water is the rarest fluid in the world. We have to take care of it and save it. World Water Day inspired us to do various experiments. You probably know what meteorologists are, but did you know that they have "their" world day this week? Lifeguards also have it at the mountain service. Wednesday's oasis about athletes Hanč and Vrbata was sad. Their friendship and dedication almost made us cry. But we weren't sad for a long time, we were looking forward to the Night with Andersen and especially to seeing the third-graders again. We are impatiently waiting for answers to the letters we have written to them. Will we see them? Saša, Sašenka a druháci????.
Class 2 are masters in talking about feelings. This week we continued using our speaking structures ( are you….) to guess what feelings we had drawn. We also learned all about the short and long "oo" sound and the different words we can find them in. Finally, we talked all about spring. We listed to Vivaldi's four seasons and created pictures inspired by the music. We also flexed our writing muscles and wrote sentences that included words like flowers, grow, blossom, bud and tree. (CJ)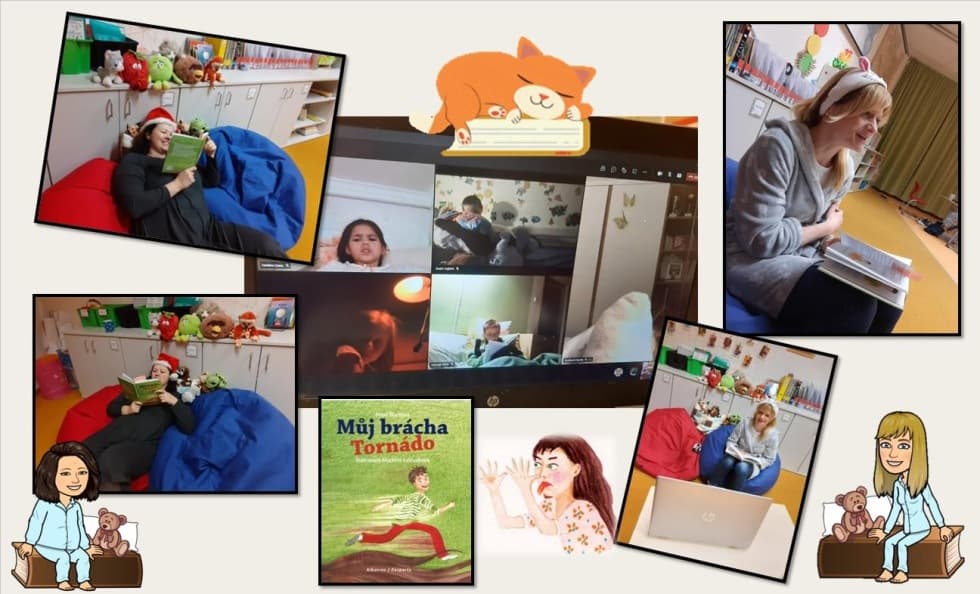 Class 3
Spring has poured new blood into the veins of our researchers! We celebrated water, talked about the fact that it is more valuable than gold, and experimented with it again. In math, we rode a bus, jumped with a kangaroo, and counted wildly. We also examined ourselves - whether the poetic gut is dormant in us. Badik said he only had the gut. You still have to wait for the results of our creation, but I can already tell you that a magnificent piece was created. And how did we sleep during Night with Andersen? Well,…. GREAT! Reading changes us and is the best teaching. Every third person already knows that! Associate Professor Dusík and Dr. Kyslíková attacked our diaphragms again and their show must go on! – Third-Graders, Marie, Andrea, Martin and Andersen.
Places around town was the topic of the week for class 3. We had a fun project creating our own town maps and finished the week by presenting them online on Friday. I was pleasantly surprised by the creative ways the students created their towns. We continued work in Incredible English with a focus on THERE's/THERE ARE. (JD)
In class 3 this week, we did our phonics, which is always plenty of fun and a great opportunity to learn some new vocabulary, while practicing our pronunciation and memory skills. We also continued working on our contribution to the upcoming school newsletter. We are writing about our experience learning during the lockdowns, what is like about it, and what we don't like about it. We know you will enjoy it! (LR)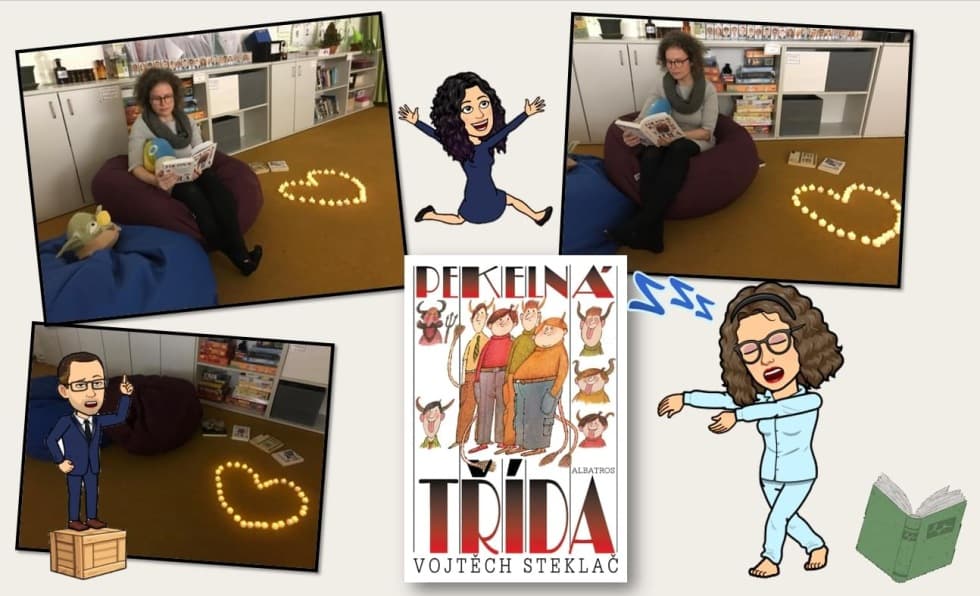 Class Four and the Sock Challenge
Despite it being the weekend, the fourth graders started this school challenge on March 21st. This day belonged to all people born with Down syndrome. We put on a different sock for support and thus supported people with this otherness and yet exceptionality. Entire families got involved and we thank them. Terezka, Monča and the Fourth Graders
Class 4 had the important task of coming up with and voting on the name of our future school newspaper. There was a myriad of interesting entries. We also discovered the wonderful world of blogging and even created our own blog entries. We did work from Incredible English, phonics, and PET preparation. (JD)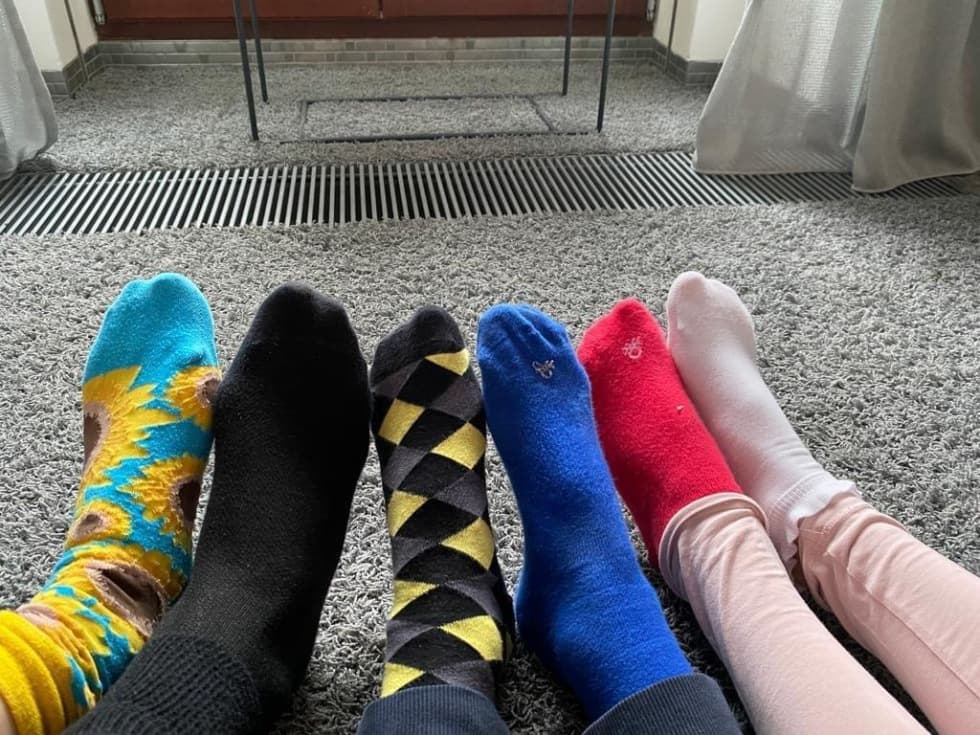 Class 5
Fifth graders had an action-packed week this week. The main topic was reading due to the approaching Night with Andersen. In addition, they went to the online theater, where they had the opportunity to see the performance The Little Prince, took part in a night with Andersen and focused on this world-famous author in a literary sense. There was also an evening meeting with books and a quiz. On Friday, each fifth grader connected with one of the first-graders and read samples from his early childhood book. It was nice to see each other again, even if only online. We look forward to more common literary moments. (SČ)
In class 5 this week, we looked back on the PET tests from last week, on what we did well and what we can work on. We also did some great work on writing for PET, how to structure our writing, check it and create something great to read. We also started working on our contribution for the upcoming first edition of the school newsletter, which will celebrate 10 years of the primary school. We are looking back at our time in the primary school and write about our experiences here and how the school has changed during that time! (LR)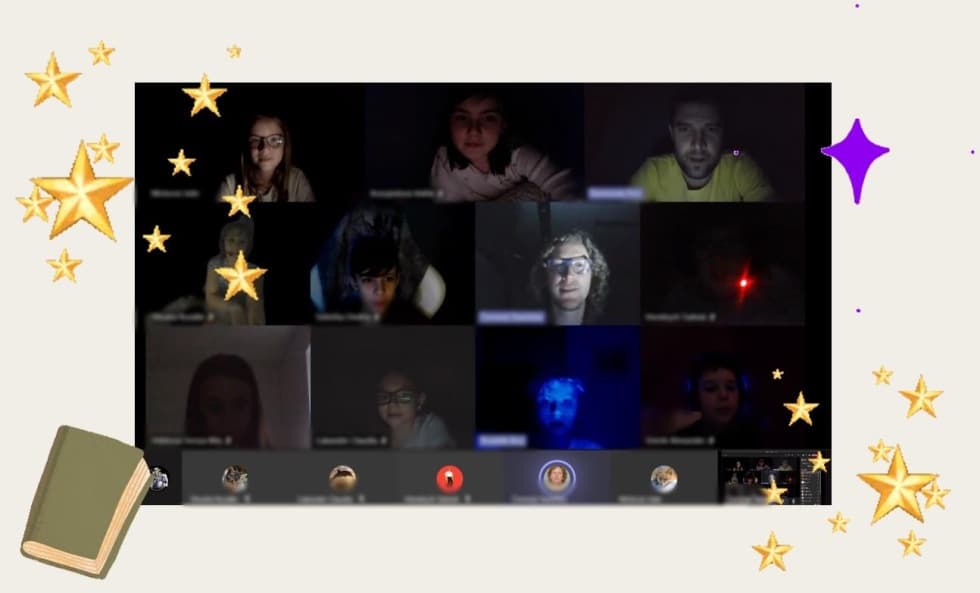 Article.
lb_footer_author()