3.A and 3.B Wednesday Excursion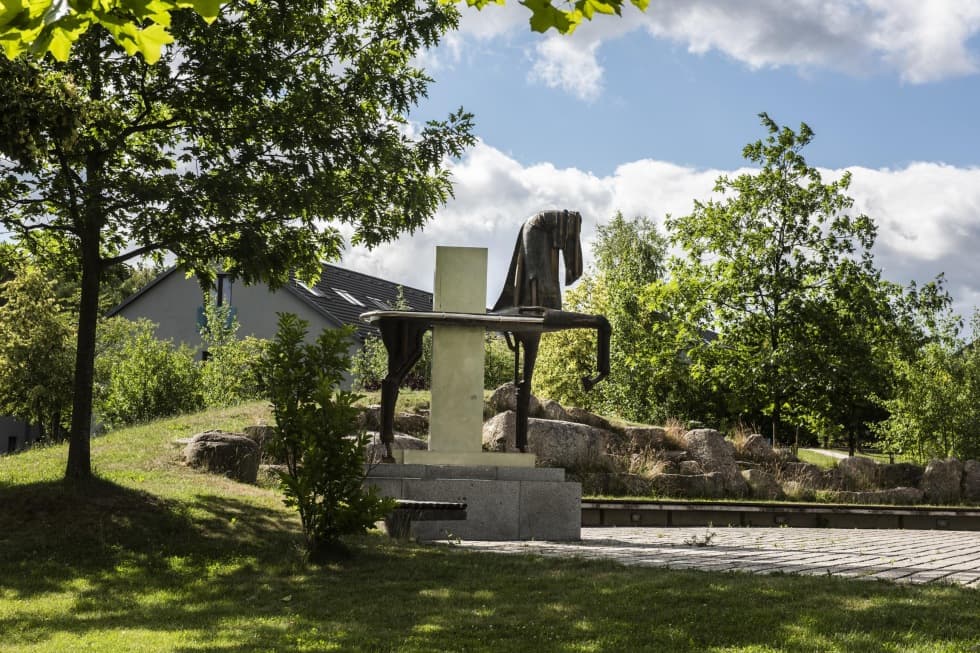 On Wednesday 3rd October 2018 Tercie A and Tercie B went on an excursion to a visitors' center called Waterhouse and to have a look at the Švihov water reservoir which supplies water for the capital city Prague. We were accompanied by Mr. Tomášek and Mrs. Hladíková. After we arrived at the Waterhouse, we divided into class-based groups. Tercie A went to see the water reservoir, while Tercie B went to see the Waterhouse first. At the Waterhouse we found out how the water reservoir was built, as well as about the fact that there is a plant called Minuartia smejkalii which is a locally endenic, as it only grows there.
Then we went to see the Waterhouse itself. We found out some facts about the water microenvironment, and also about some facts from the history of the water resevoir and the Waterhouse. Also we could have a look at the exhibition of underwater animals, or we could attempt to create a cloud.
After that the classes switched and we went to see the Švihov water reservoir. Accompanied by a guide, we went to look at the dam and the surroundings and then we took the bus back to OG.
Article.
lb_footer_author()