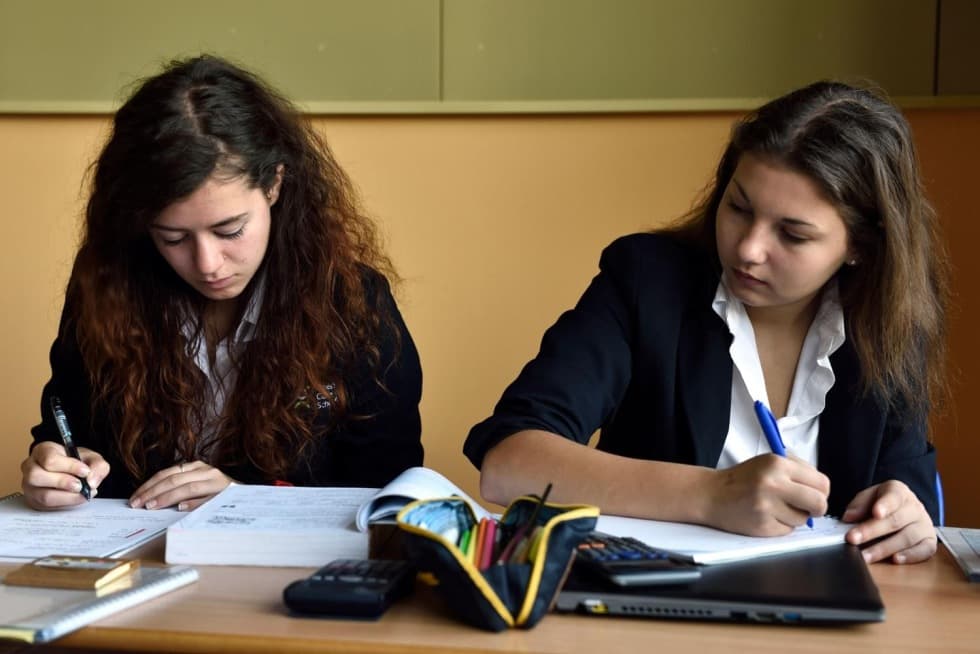 Dear Parents, Guardians, Students, Graduates and Friends of Open Gate,
While here at Open Gate we were awaiting spring, what we received was just more freezing weather. Thetemperatures dropped to minus 20 degrees, and only slightly fluctuated around -8 ° C during the day.
Bright sky, glass-like water surfaces, a frosty ideal. The PE classes were held in the spirit of ice skating and ice hockey, and last night we had a beautiful skating event on Babice's frozen pond in front of the school, accompanied by music and hot drinks.
Monday, of course, started with an assembly, and as I indicated before the holidays, it was in a technical and innovative spirit. Students also tested techniques from robotic training kits and looked at a reduced auto assembly line. As always, you can find pictures of this event on our FB page. We will continue to work closely together with the Presenters from the Association for Youth, Science and Technology. (http://www.amavet.cz/) in future. Another successful event, thank you!
Our writers and creative minds have been also working hard lately, and the latest edition of our multi-language magazine/newspaper, the OG Chronicle, was published this week. You certainly have to look at it home and, of course, the electronic version will be available as well. Interesting, intelligent and engaging reading of high quality. Great work, thanks!
After several weeks of intense negotiation regarding many things, Seňora Caba managed to arrange a student exchange in Spain in a very beautiful environment, and with a quality partner (more at http://angeldelaguarda.eu/). Our first ambassadors will travel to stay there for 5 days in mid-May.
Colleagues from the humanities section are intensively working on other projects, specifically psychology and economics, and, without a doubt, we will inform you when the events approach.
On our website or FB page, you may have noticed that we are looking for new colleagues. Educators from around the world are applying and we are communicating intensely, and conducting the first interviews. We are also very glad there is a high opinion of OG even in distant destinations, which is, of course, justified.
Also, don't forget to read the news from the OG TEDx team and the invitation to a play from Theater U Rybníčku!
Before the holidays, we participated in the international conference Digitální Česko and the thematic meetings on education in the 21st century, for a change, today and tomorrow we are awaiting the conference of Education for the Future, where both our students and Ms. Kateřina Kožnarová will participate.
Last time, I have overwhelmed you with a lot of conceptual information, so you will be grateful for this brief news today. Allow me to sincerely thank you for your kind and supportive feedback on school events and its summary in Friday's news. Not only children but also us, the teachers, will enjoy a positive feedback. Thanks!
I wish you all a pleasant weekend!
Petr Chára
Article.
lb_footer_author()