Friday news from grammar school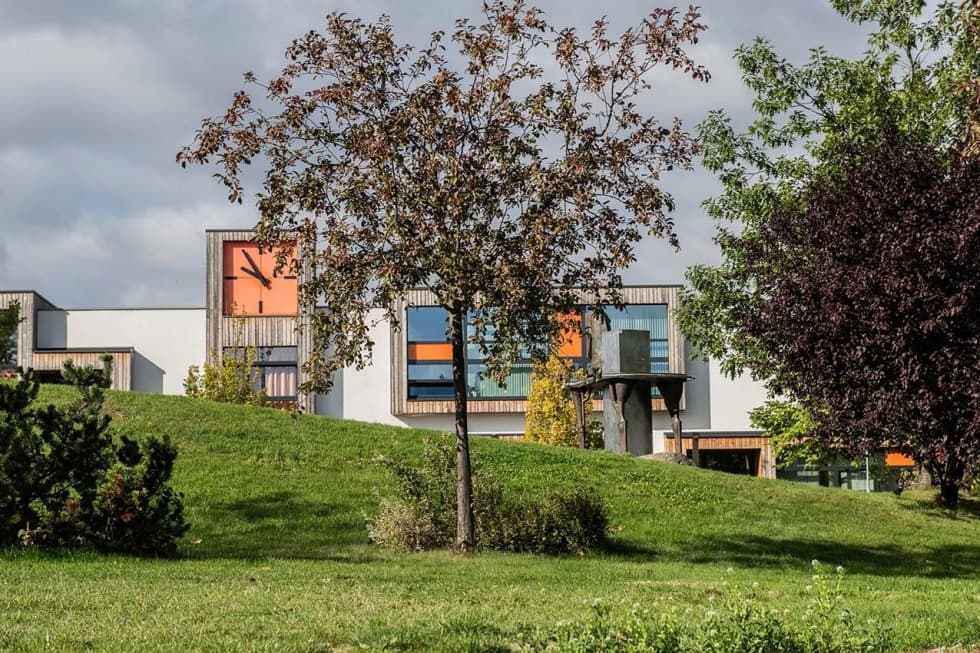 Dear Parents, Guardians, Students, Graduates, and Friends of Open Gate.
Although it might seem unbelievable because the daily routine in these times is for many of us pretty much the same and our concept of time is not at its best, Friday is here again. And we are still trying to continue with the education process even though it's in a distant, digital way.
Last week you received the standard Friday greetings from the director and an email with other important information from the managing director. Today we are returning to the traditional newsletter despite the non-traditional period of time.
The spring is finally coming out after the freezing nights and although we can only enjoy it from behind the windows of our homes, we shouldn't grieve. After the necessary government measures end, we will enjoy outdoor activities all the more.
As I already mentioned, we are still teaching. The day of a student contains many different activities: video lessons, homework, presentations, reading, online tasks, worksheets, exercises… More or less, similarly as it would be in school. There is, of course, not as much of human contact but we are trying to maintain the normality of school at least in these ways.
Last week you heard that after two weeks of using, testing and analyzing many different platforms we decided for the video lessons to have a uniform platform – M Teams. A so called "dry run" was going on with Kvarta A this week and as of next week MT will be uniformly used by the whole school. Another one of our trainings is taking place this afternoon in order for us to prevent possible obstacles and issues. Today, the students will receive instructions from their class teachers and the new week should be started by all on the "Teams".
We definitely recommend all students an active approach, attendance on online lessons and doing all assigned tasks. We don't know yet when the schools will reopen but it is for sure that the evaluation and grading for this semester will from the majority be based on the ongoing digital lessons and related assignments.
The end of the next week is in the character of Easter and the Easter holidays. Although it sounds a little strange at this moment, we won't forget to remind our colleges to take some time off of schoolwork.
However, I still emphasize the importance of inner discipline and responsibility, the division of the day to "work" and "fun", communication with family members, healthy movement, rest and sleep. Simply try to keep a cool head.
Of course, we wish a strong health and a persistent optimism to all of you.
Article.
lb_footer_author()