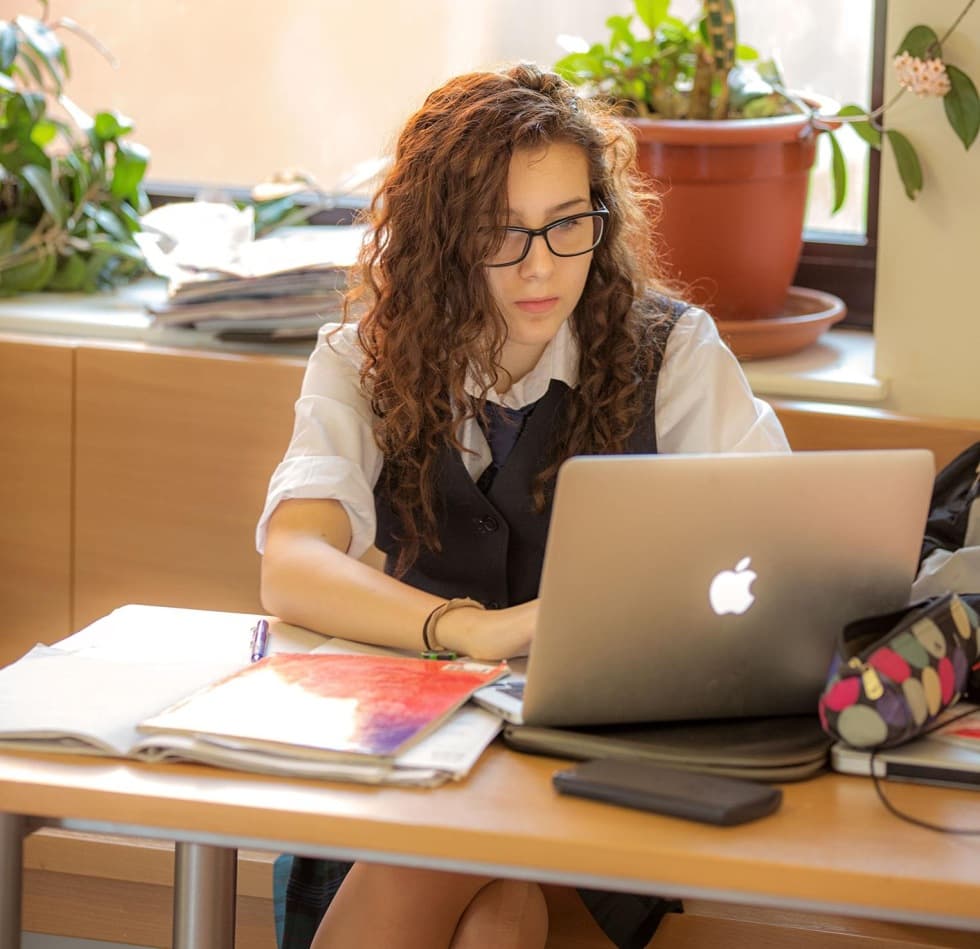 Dear Parents, Guardians, Students, Graduates and Friends of Open Gate,
This letter marks a mini sort of jubilee, being the tenth this term. St Martin has arrived in force, cold, white and even a little fog all mixed together with a promise of St Martin's goose to come. Let's look back at last Friday when we hosted the Regional Round of the Logic Olympiad. Czech Television reported this event and if you have not already seen this then the following link is interesting:
http://www.ceskatelevize.cz/porady/1096902795-studio-6/216411010101104/video/502353
In all of the three categories fifty studious types pitted their wits against each other, naturally in all three sections Open Gate boasted its own representatives. They did us proud – the first two places of the Upper Gymnazium category were won by OG's Mikulas and Jakub, in the Lower Gymnazium Vasek and Honza took first and fourth placement, and, not to be outdone, in the category for Primary School Rosta took fourth place too. Excellent and congratulations to you all! A number of articles came out in the press relating to this and for your information below are samples from MF Dnes:
Mathematics or Physics
Vaclav Trpisovsky from Gymnazium Open Gate won his category B for pupils of second level Primary School outright for the third year running. Currently he holds the whole republic title as winner for the last two years. "Thinking logically has always fascinated me. At times the challenges made me sweat a little but I always found the correct procedure and answers," modestly commented our Vaclav, who studies here thanks to the scholarship awarded him by the Kellner family. Even in his free time he is captivated by the process of Logic, and utilizes his passion by providing help to younger students in his voluntary seminars to them. "I like to search out tricky codes and puzzles which do not have an obvious outcome. Mathematical paradoxes fascinate me. For the past four years I have taken part in the correspondence seminars of Pikomat from the Maths-Phys faculty of the Karlova Universita, and every summer holiday I attend their math camp, as well as taking part in the Math Olympiad and Mathematics Klokan. He sees his future, however, in the world of Physics; "I love the ways in which Math and Physics are intertwined, whether optics, mechanics or electrics. All of these are so cleanly defined by laws of logic and more so that their results have a far greater practical use than that of pure mathematics alone," contends Vaclav who incidentally holds a gold medal, (one of thirty nationwide), for his outstanding success at the United Kingdom Mathematics Trust, Junior Mathematical Challenge overseen by the University of Leeds.
The best are the "Zebras."
A similar approach to maths is seen in the successes of another OG student, seventeen year old Mikulas Plesak, this time as winner in Category C for Gymnazium students. Recently the Guardian newspaper published a math challenge on its pages designed as entry requirement to Oxbridge, ( Oxford and Cambridge universities), whichMikulas just could not resist."I have a very positive relationship to mathematics, and I am studying Higher Level Math as a component of the International Baccalaureate," explains Mikulas. His favourite amongst the test-types of the logic problems are those referred to as "zebras" - pictorials requiring deduction and completion of sequences. "Here, I am aware that if I don't see the logic inherent in the pattern immediately then I know I have a problem. This year exactly that happened,"sighs Mikulas. Nevertheles in the last three years of the whole-nation Olympiad he has always finished in the top ten.
Both of our assemblies this week were emotion charged affairs. On Monday, Mrs Errington spoke about love in all its myriad forms, and on Thursday Mr Witt reminded us of the reasons behind "Poppy Day." Unfortunately this day of remembrance does not enjoy the same weight here.Perhaps this new generation will find the heart to support this in the future.
Thanks to all of you who attended the forum devoting itself to life after Open Gate presented by our staff last Monday evening. Judging by the response it is clear that we will repeat this soon.
On Tuesday our Open Gate team of mathematicians attended the MaSo maths competition as organized by the Prague "Matfyz."Out of the 61 teams competing our OG students earned for themselves a credit-worthy fifth place. Excellent, and congratulations!
It must appear that we spend all of our time exclusively on mathematics – not so! A whole range of projects are under way but with Christmas rapidly approaching allow me to point you in the direction of:
http://www.kontobariery.cz/Projekty?Aukce.aspx
for inspiration for Christmas presents perhaps, under the auspices of POMOC JE UMENI.
This exhibition runs from the 16th November, where you will be able to view the exhibits and perhaps then take part in the following auction, on the 4th December, all proceeds going to charity.
Open Day is almost upon us, as is the parent/teacher consultation, with the drama clubs presenting their performances soon after that, as mentioned in detail in last week's missive.
Next week is short, ending as it does on Wednesday after 12.40.The quarterly "pedagogicka rada" is on this afternoon too, then the State Holiday and the Friday is Director's Day holiday.
Until next time, all best wishes from all of us here at Open Gate.Peter Nitsche.
Article.
lb_footer_author()