​It´s high time for TEDxYouth@OpenGateSchool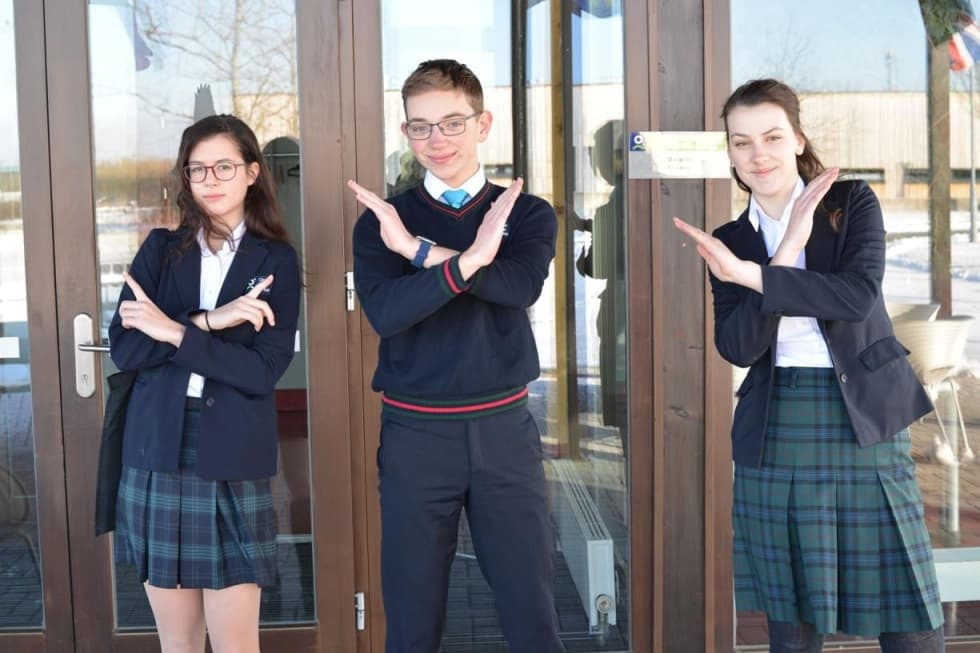 Counting down the days, writings on the pavement, and an unusual bell - if you walked through the halls of Open Gate in the last few weeks, you certainly had to notice that the school is in the mood of the upcoming event TEDxYouth@OpenGateSchool. On 21st of April, 100 visitors will have the opportunity to see and hear 8 speeches from our extraordinary speakers including the students of Open Gate and other interesting figures. Not only will the talks involve artistic topics such as ballet, design or music, but they will also focus on the world's environmental problems.
More than 20 students from Open Gate together with some of the teachers have put a lot of effort and hard work into the preparation of the TEDx.. Some of us focus on the communication with the speakers, others on the technology, the script, the decoration, photography, or the PR. It is needless to mention that all members have been actively involved, and hours of hard work have been put into our TEDx event. Let´s hope that all the hard work will pay off this Saturday and our guests will enjoy every single minute of the event.
Wish us luck!
Article.
lb_footer_author()