Open Gate School Campus extended to include additional classrooms and a multiuse hall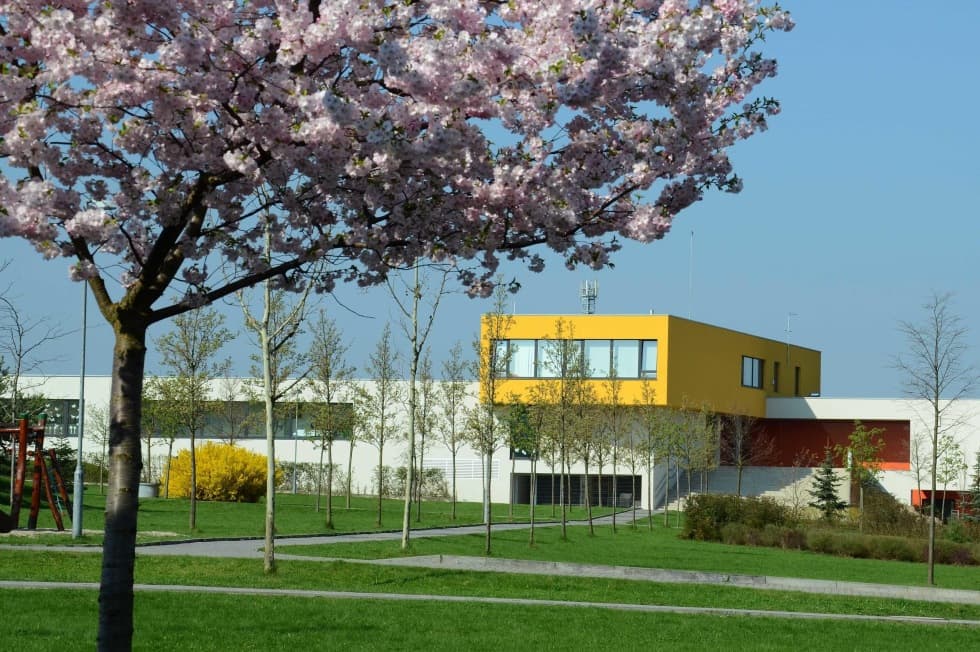 This year's summer also saw building work on the campus of the OPEN GATE eight-year high school in Babice, Central Bohemia.

Multiuse hall
The new hall will offer venue and facilities for both sport and social events. On a high-quality synthetic playing surface, having the official dimensions of courts and pitches, it will be possible to play most indoor team games such as floor-ball, handball, futsal, basketball, volleyball, and badminton, and also to organize various sport and social events for up to 500 people there, while the stands for watching sport matches will accommodate 150. The auxiliary facilities include changing rooms, sanitary facilities, and storage space for sporting equipment. Additional smaller rooms will serve for various fitness activities, and aerobic, dance and yoga classes.

New classrooms
The construction of five large classrooms followed last year's completion of the elementary school building. The classrooms are available for students of both the elementary school and the eight-year high school and are again furnished with state-of-the-art equipment for high-quality teaching.

The new premises will also offer people from Babice, Říčany and other communities nearby some facilities for various clubs and leisure activities.

Also, an old orchard has been revitalized and turned into a relaxation area.
Article.
lb_footer_author()