Reformation as a Celebration?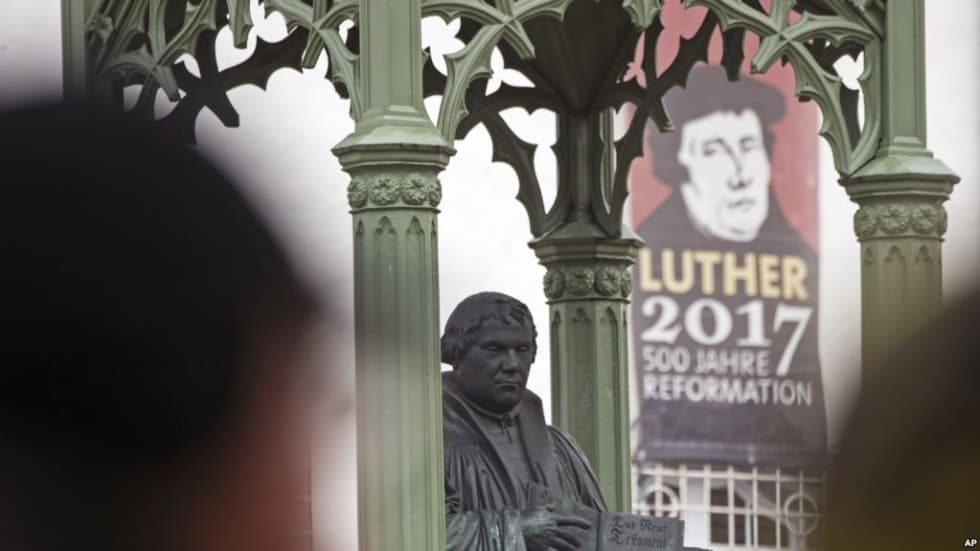 All of the German federal republics have officially declared the 31st of October a special State Holiday. You would be very mistaken, if you ascribed it to Halloween. It is the culmination of a year commemorating the 500th anniversary of the Protestant Reformation.
In this year rich in cultural initiatives, for example The German Bible Society has revised the Luther Bible - a translation of the Bible to German by the reformer - to publish it as the Lutherbible 2017 and present it to the parish where Luther used to preach in a festive liturgy.
Last year also saw the opening of a trail with stations binding key sites of the reformation in 19 European countries. A team of activists and volunteers travelled through the stations, producing videos with local experts on reformation, and finally ending the pilgrimage in Wittenberg. Prague was one of the 67 stations on this journey.
How should the Catholics feel about having a holiday to celebrate the reformation? The Vatican insisted the event was no celebration of Luther's revolt, rather a chance to rejoice that relations had improved in the last five decades.
This year indeed marks 50 years of progressively improving relationship between Catholics and Lutherans. Some of the major achievements in ecumenical relations include the visit of Pope Francis to Sweden at last year's reformation anniversary, and previously also the signing of a declaration which agreed that some of the centuries old disputes were caused by ascribing different meanings to the same words.
Luther pledged with highest emphasis for the Bible to be accepted as the only true source of Christian teachings, for the abandonment of indulgences' sales and for acknowledging that grace cannot be earned by human efforts. When the reformer nailed his 95 Thesis to the doors of a church in Wittenberg; or, according to history.com; ''more likely hung the document on the door of the church matter-of-factly to announce the ensuing academic discussion around it that he was organizing '', he could hardly predict the course of events that was to follow. Instead of a theological debate, his criticism would trigger a social revolution leading the church, politics, culture and society into fractionating and secularization.
What would Luther say to his country now? His 50,000 citizen town Luther-stadt Wittenberg is bursting with reformation related souvenirs, attractions, lectures and exhibitions. According to a reformation expert, Yale professor Dr. Carlos Eire; ''Luther would just be shocked about the fact that so few Europeans now attend church.'' Hopefully, at least this year, churches as well as places of cultural exhibition are fuller, thanks to the legacy of Luther's reformation.
Article.
lb_footer_author()