The fight till the last second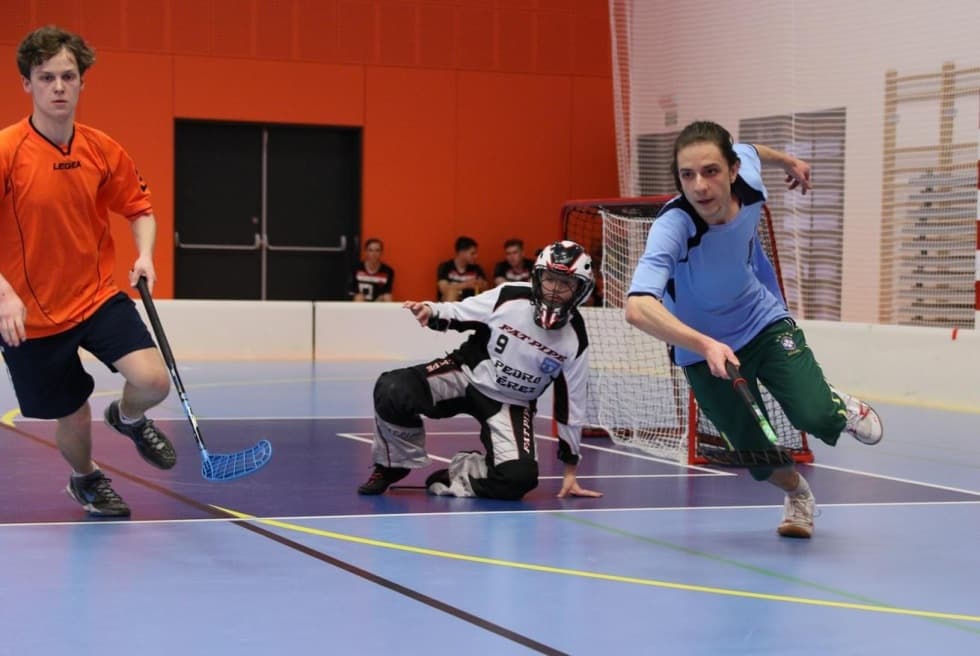 The whole school was talking about the "Eleventh OG Floorball Cup." Our school was organizing last Wednesday, 22nd of February. This cup is a tradition and it is organized every year. Every OG student was interested in how our team would do in the tournament. Eight teams were invited to the event but unfortunately the eighth team didn't make it. Therefore one of the groups was made of three teams only and the teams were just playing for placement for the playoffs.
Our OG team, led by one of the best coaches in the tournament, Michal Kašpar, and our captain, Filip Prokeš, has been playing great floorball full of passion and heart. The atmosphere in the hall was breathtaking thanks to fans. Every student in our school didn't want to miss the opportunity to come, at least for a short period of time, and support our school team. Thanks to our great fans, that were pushing us forward, we made the play-offs. This was mainly because of our draw with Palach´s grammar school team and our better score with other teams. In our OG group Teplice had been mainly dominating. The tournament was also with a bad loss of our teammate and he went straight to the hospital with a sprain knee. We are all hoping that Filip Mannheim will be fine.
When we went to play-off we played against Educanet. This was one of the most evenly matched games I had ever seen. The first period of the game was a tie and nobody scored a goal mainly due to good goalies on both sides. The second part of the period was full of goals. The first unfortunate goal scored by Educanet was a deflection of our defender, our goalie Marek Poráč didn't stand a chance. The second goal was also scored by Educanet from a two on one situation. Everybody thought that we will not go to semi-final but we didn't lose our hope and 19 second till the end Jachym Valeš shot accurately to the post and scored. Their goalie didn't stand a chance. The entire hall was cheering and screaming that we had a little chance to get the match to overtime again. We had just 19 seconds that was little time for us to score a goal, so we lost in quarterfinal the 2:1 with Educanet but our team had done a good job and they never gave up.
In the semi-finals, Teplice smashed Educanet. Teplice won with a great score 4:0 and Hostivice won against Sajfrtaci 3:2. Then there was a fight for 3rd place and Educa won it. In the final match, Teplice played against Hostivice and they won 3:1 with a hat trick by their crucial player Zeman who became also the most productive and best player of the tournament.
So, again, Teplice has won the tournament for the third time in a row. But our team played very well and it was the first time we made it to the play-off. We were considered as a bad team and underestimated. Our team also was the youngest. However, I think that in the future we can fight for a medal. We wish the best luck to our floorball players in the next few years.
Article.
lb_footer_author()