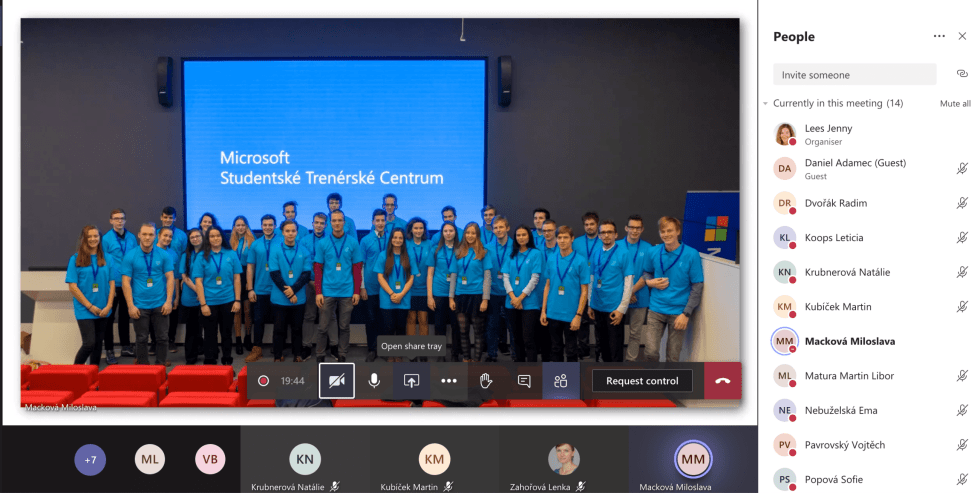 Career Counselling Services is launching a new program called Active Students to promote learning outside the classroom through involvement in internships, volunteer work and extracurricular activities that will encourage students to explore and develop interests and strengthen skills. Active students Program is a peer mentoring program where students learn from other students who have participated in the internships and activities they are presenting and share experiences from their role as interns or volunteers. Plus, students give advice on how to apply for these positions and be a successful applicant. This program benefits the younger student audience who learn about all the positions open to them and how to apply while at the same time sharpens the leadership skills of the student presenting. Presentations take place on MS Teams and last 45 minutes and include up to 4 different internships or volunteer projects. Students presenting create presentations and as presenters strengthen their public speaking and communication skills.
First session 8.10.2020:
Our first session was hosted by Mili Mackova, a spetima student who has interned at Microsoft, Erasmus Youth, Prague Shakespeare Co as well as volunteered at Nove Haro.
Her presentation was viewed by 14 of our students from Kvarta to Septina. An important point she told our students is that the Microsoft internship application is opening up next month (November) and 30 students will get a spot. This year's application will include a video application. Interns will participate in conferences and many learning activities in this 2-year program. The internship requires at least 3 hours per week, plus seminars and group sessions. For interns programming it requires at least 10 hours. 300 students from all over the country apply! Join us next session to learn how to tailor your application to be the strongest applicant!!
Mili showed our students how to travel in Europe while learning and working for free through Erasmus Youth Exchange. She motivated them with photos of her experience working this past summer in Portugal while sharing knowledge with international students. She mentioned the application process and what they need to complete to apply and the timeframe.
Nove Haro is an organization where Mili is now volunteering and will donate her hair to this agency that makes wigs for cancer patients. If students would like to donate their hair, Mili will arrange participation for new students.
The presentation is available on Padlet.
Be sure to join in next week when Mili gives all details about applying for Microsoft, Erasmus Youth and talks about Prague Shakespeare Co and her internship as a computer scientist.
Article.
lb_footer_author()