Friday news from grammar school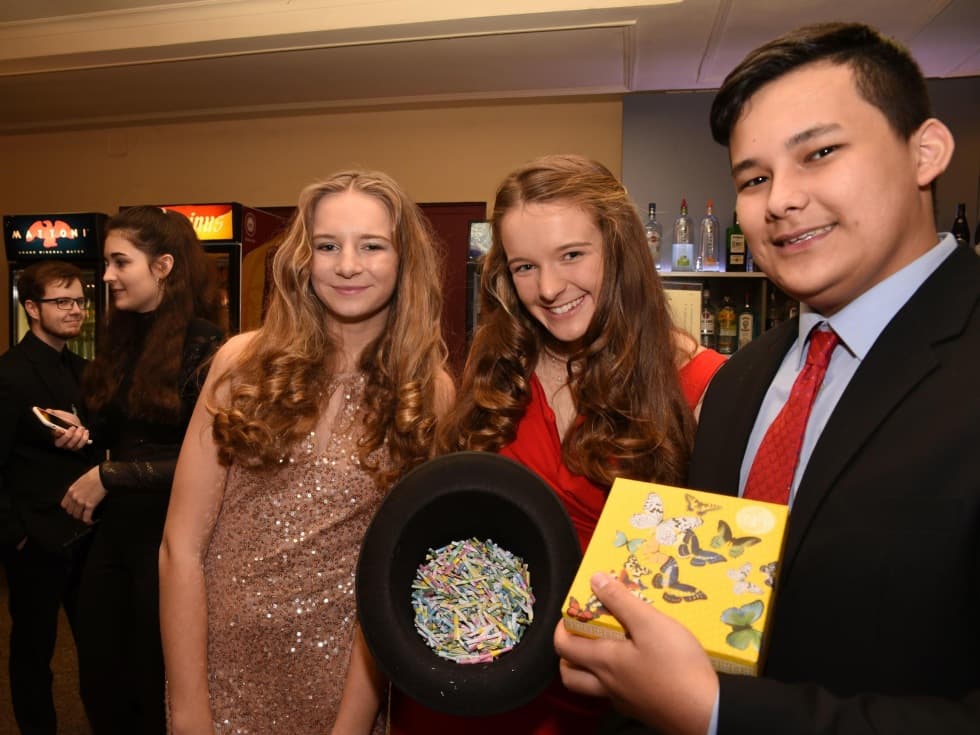 Dear Parents, Guardians, Students, Graduates, and Friends of Open Gate.
With the penultimate day of February comes this year's 23rd news. To begin with, before the traditional "weather window", allow me a brief note on the current events in our country and in the world.
OG does not give out any fundamental statements about Covid-19. You, with your own sound judgment should decide whether and to what extent you will take into account the recommendations of health specialists and government institutions designated for this purpose.
Otherwise, our campus is surprisingly white today, it snowed slightly, this year for the second time. But the week was again in the mood of an early spring, although it seems that in the next one there may appear a hint of winter again.
At the beginning we have to return to a major event of the past weekend. Saturday graduation ball of Oktáva 2020. It was beautiful, classy, ​​pleasant and fun, thanks to everyone who arrived. Thank you also for a lot of your kind and laudatory words there and then in emails. See you next year.
https://www.opengate.cz/blog/maturitni-ples-2020
https://www.facebook.com/opengateschool/
We traditionally started the work week with an assembly, how else. And we had a very interesting guest; a specialist, a court expert, dedicated bto the field of criminal handwriting. Very interesting, thank you!
The rest of the week was standard, in addition to tens of hours of teaching, there were a number of accompanying events; a mathematical competition, volunteering in community activities, preventive activities of our counseling center and much more.
We also went off-campus, for example to the geographic competition in Čelákovice, to see art in Prague's Rudolfinum and with a robot also to the international robotic competition to Barcelona, ​​from where our team returns tomorrow.
Today, unfortunately, is the last day with our dear colleague Mrs. Míša Mikesková, who must end her long professional career as a teacher due to personal reasons. Here is a farewell directly from her:
Dear Parents,
Every day something ends and something new begins. Unfortunately, for health reasons, I have to leave the profession of a teacher and move on to a different journey. Our paths will diverge, but fortunately my memories and experiences with them will remain. I wish you to have as many pleasant moments together with your descendants. I also want to thank Open Gate for the opportunity to gain valuable experience.
Regards
Michaela Mikesková
And weof course wish her all the best in her life and in her new profession. Thank you very much!
This departure, of course, required certain "maneuvers", for example the search for an optimal and possible solution to the new situation, the arrival of new colleagues, rearrangement of jobs, new schedules etc. But everything will be ready from 9.3, after the holidays. It is certainly no secret that another female colleague will leave us in mid-April, this time for other reasons, leaving for maternity leave. This is, of course, a great and joyful event, and perhaps it will also bring some further adjustments to the schedule. But that's life and we can handle it. We will be saying goodbye and giving out wished when the situation comes closer.
If you want to apply for the OG grammar school, you can still go to the post office by Sunday. Entries with a stamp till 1.3.2020 including are ok.
https://www.opengate.cz/prijimaci-rizeni
Friends, it's Friday, February 28th, a bonus February day ahead, so enjoy it. This is followed by spring break, which could possibly eventually be a winter break, as it corresponds to their placement in the season. So enjoy! Have a good time and do not panic! As my grandmother used to say, the worst is a death from fright.
On behalf of all colleagues at OPEN GATE I wish you a nice weekend and possibly also holidays.
Until next time,
Article.
lb_footer_author()