Friday news from grammar school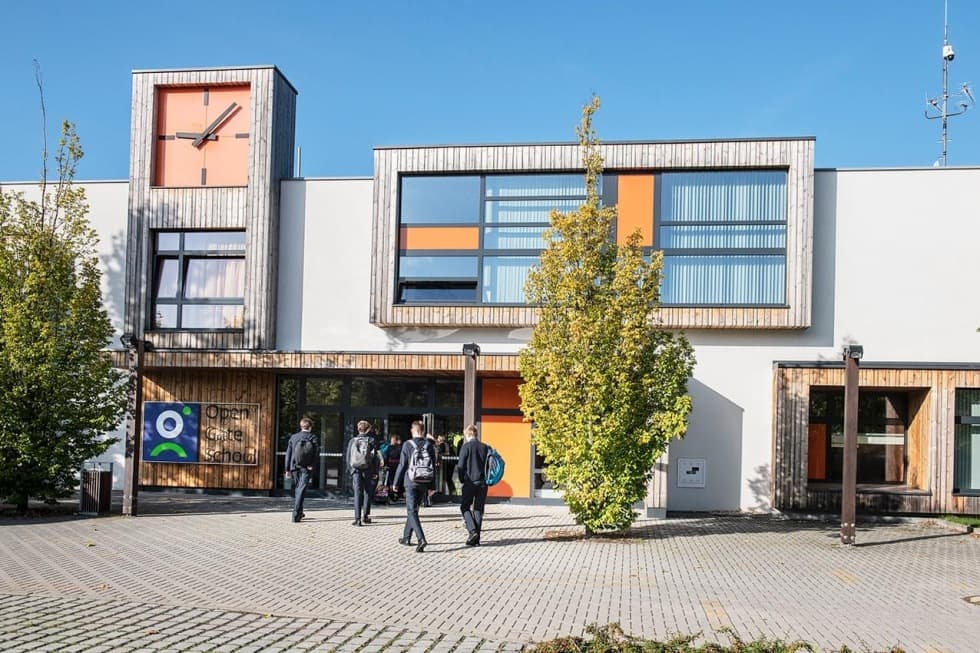 Dear parents, legal guardians, and supporters of our school,
I am sending you my best wishes this week on behalf of the whole OPEN GATE grammar school team once again. Yesterday I, together with probably most of you, was eagerly anticipating the announcement of the new covid-19 measures. It is evident from the final version that they do not affect us in any way; all eight-year grammar schools will remain in the same regime as before: Kvinta-Octava students attending distance learning, Prima-Kvarta students attending school full-time. Our only restriction applies to free-time activities, which are to be cancelled in full-time form starting Monday and replaced by an online version, if possible. For more information, please contact your activity leader or the after-school activity coordinator, Mr Šimoňák.
I would like to emphasise that students may use not only the services of our teachers but also the Counselling services team if need be. They are available in both academic areas (teacher's assistants, special lecturers, educational counsellor, career counsellor) and psychological (school psychologist and therapists). Members of the Counselling services team will continue in online form, with which they work already. Students who would appreciate support can now contact our colleagues from Counselling services at counsellingservices@opengate.cz.
Because we are aware that education does not end for our students with graduating from Octava, we focus thoroughly on continuous career counselling. Its purpose is to work with students and help them with choosing their career path. Lenka Záhořová and Jenny Lees are mainly responsible for that at our school. Both work with students systematically from Kvarta. If you would like to follow career counselling more thoroughly and more often, we offer you access to the Career counselling padlet, which contains information on planned events and useful materials and presentations which are not only for students. The link to the padlet is here.
Despite the problematic ongoing situation, many exciting events still take place at our school. Last week, our Septima student, Mili Macková, held an online presentation, which introduced the Erasmus Youth Exchange programme, an interesting program available also to high schoolers. Students also had the opportunity to join a call from Scotland. Alex Carr, our alumnus, who is starting his second year of studies in Edinburgh shared his experience from studying abroad, showed the Scottish lifestyle and specifics of the Edinburgh university. A meeting for students wishing to study medical subjects in the Czech Republic will be held next week. During this meeting, students should learn about different possibilities of study, application criteria and there will, of course, be space for their questions.
Another exciting project was the cooperation with our partner school in Alicante, Spain. Due to the fact that our students were not able to meet in person last year, we at least thought of a collective online project. And what is the topic? Naturally, Covid.
Even though the current situation is not in favour of inside sports activities, at least the division of students into their teams in our legendary FLOG competition took place this week. 40 students and 6 staff members will participate in it. Right now we can only wish that at least the first bully will be played this calendar year.
As you can see, we are trying not to get too restricted by the current situation, and we are working hard; we believe it is the best way to fight Covid.
With wishes of good health and a nice weekend,
Article.
lb_footer_author()