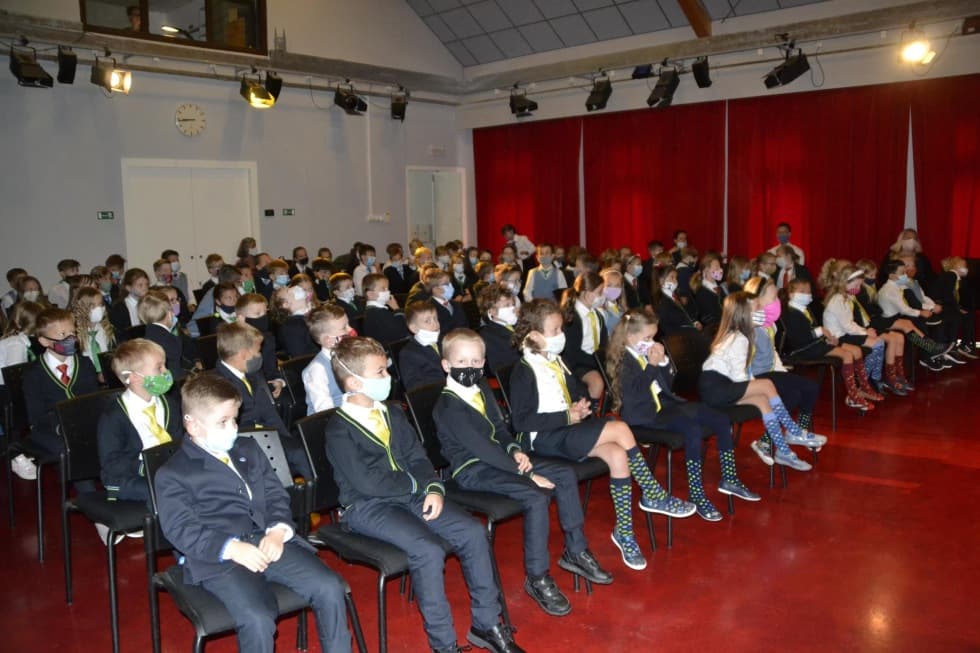 Dear Parents and Friends of Open Gate School,
Today, when I saw all your/our students at the group assembly, I was amazed by how much they have all grown! I just could not resist randomly asking them how excited they were for the new school year and what interesting things they encountered over summer break. I am truly proud of our staff team because it is also surely because of them children enjoy coming to school. It was evident that they all had a lot to share with each other since holding their attention at our hour and half assembly was truly a difficult exercise for most ????
This school year is in many respects unique, and for Open Gate it is a special year. Our first graders commenced the ten-year anniversary since the opening of Open Gate primary school with great honor. Traditionally, our fifth graders took them under their wing and became their patrons, protectors, friends, and buddies. I hope they don't teach them how to misbehave and hide in the bushes in the garden….. Obviously, I am just joking as our fifth graders are the spitting image of good behavior. On Monday, we will jump headfirst into enrichment class with our fifth graders to get a good head start for the year ahead. Entrance exams are always demanding, but we are confident in our fifth graders!
As for fourth grade, they will be introduced to and take on interesting tasks in Czech language and math on a regular basis starting next week. No need for concern, they will be treated in kid gloves, so they don't view enrichment as 'bootcamp for entrance exams', but as an opportunity to find solutions to challenging tasks and learn something new. I will personally come to the upcoming parent/teacher meeting to meet you, the parents, and explain our whole system and answer any questions.
In case it sounds like class activities are only just beginning, the opposite is true! All classes have already come to life with various activities.
Although the first graders are only just getting their feet under them, they were introduced to the school rules (that will come in handy in case some cheeky fifth graders were to misinform them). They also found out all the things they will learn in school and where everything is located. They even were taught how to properly sit when writing and how to hold a pencil correctly. And most importantly, they found new friends!
Second graders are also 'back at work'. They have started with reading, writing, counting, and group activities, however they could not forgo a little look back at summer break. They shared their experiences and told stories of summer. They finished the exercise with an arts project where they looked back through magic glasses and drew their experiences.
Third graders continued with our tradition 'armchair for a guest'. Our very first guest was our very own new principal Petr. The children prepared plenty of interesting questions for him. They learned that Petr was born in Plzen, likes playing hockey, he has always wanted to be a teacher, and in school he enjoyed English, art, and PE the most. Later, Petr also asked the third graders questions, and now he knows who likes what too…
Fourth graders were introduced to new friends and welcomed them warmly. They found out about the theme for the fourth grade which is travelling through time. Their mascot is a hundred-year-old suitcase which will accompany them through history. This suitcase offered texts for morning oasis, new books, but also motivation for learning all week.
Fifth graders became wizards under the tutelage of Standalf. He introduced them to new classmates, played team-building games, talked about summer, and began with teaching. Next week he will supposedly already cast some nice magic marks into i – zámků. Hopefully, Standalf will not be too lenient! ???? Mischief managed!
Dearest parents, I wish you and your dearest and nearest a very joyful, exciting, and optimistic new school year.
Article.
lb_footer_author()