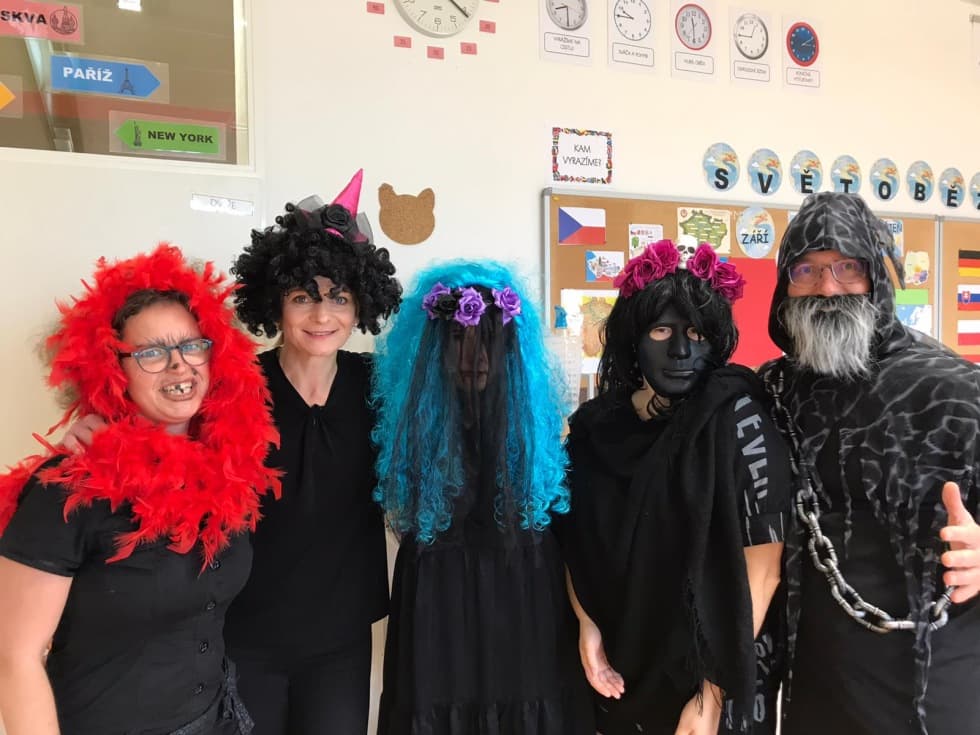 Dear Parents and Guardians,
It is with great pleasure that I have been given the honor of addressing you all this week. Between my chemotherapy lockdown and the new Covid lockdown, it has been nice to be able to see all of the students each morning in our online learning environment. I have been feeling a bit too secluded in our forest hideaway, so it's great to see so many friendly, smiling faces. But from a safe distance, of course!
From what I can tell, the students are adapting well to the at-home education plan. They clearly remember many of the skills that were learned in the Spring, but are picking up new skills everyday. It's encouraging to hear the students speak up and ask questions when they don't understand how to submit an assignment, join a meeting or find a certain file on MS Teams. They have shown much maturity and a great sense of responsibility, and clearly are becoming more and more independent in their studies everyday. I hope all of you parents would agree!
Please take note that on November 12th there will be an Online Open Day, where you can take part in a virtual guiding tour through our school and meet the school management.
I hope you all have a wonderful holiday next week celebrating the founding of this great nation, and her sister, Slovakia, of course! Stay safe, have fun, be smart and we'll see you all back at either Open Gate or online after the holidays.
All the best,
Eric Davis
What's been happening in the virtual classrooms this week? Here you have it:
Class 1:
Jana - The children in Class 1 made some beautiful pictures in their Art and Culture lesson this week. They collected colorful leaves and turned them into "leaf people," then described them to the class. The pictures are fantastic and we had a lot of fun making them. Class 1 also revised phonics this week and they can already recognize and read many words.
Tereza Č - This week through our online lessons, the first-graders correctly displayed how the numbers one and two are written. They displayed their understanding of the 'greater than' and 'less than' signs by showing it on their tables and in their notebooks. In the Czech language, they learned the new letters B, R and Ř. They acted out the fairy tale, The Great Big Turnip, also making figurines from the tale. Throughout the week, they fended off any bad moods by singing various songs. They closed the whole week with a project about Halloween.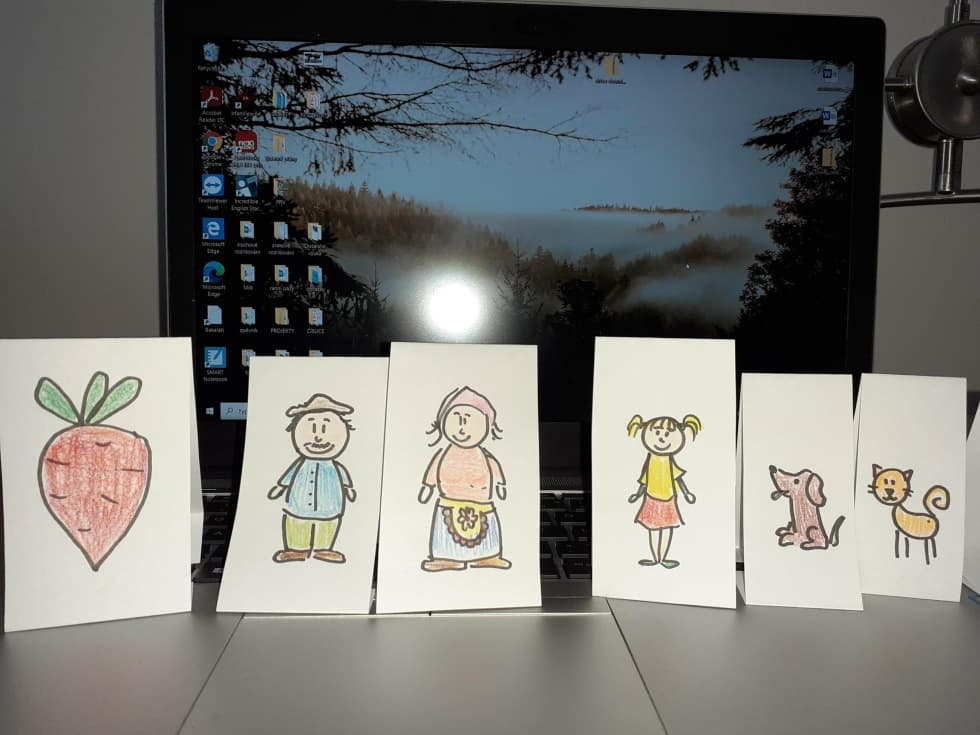 Class 2:
Jerry - This week we started Unit 3 in Incredible English with a focus on toys. We shared our favorite toys via MS Teams camera and talked about them. In phonics we tackled words with AR and OR in them and spent extra time reviewing them and talking about them. Consultation hour was dedicated with helping students and extra speaking practice. On Friday we discussed Halloween, played Halloween themed games, and took our spelling test.
Saša - This week, the second-graders played well together in online teaching and things went more smoothly. These globetrotters mastered the microphone and camera. They got acquainted with other tools that MS Teams offers us and started working more interactively. Most of them can handle morning classes without parental assistance. They can plan and organize their days. Some students photograph or scan the completed assignments themselves and send them to the teachers. They also use MS Teams to communicate with their classmates.
And what were the sophomores doing this week? They read with understanding, wrote in a copybook and a notebook, and counted to 100. They solved mathematical 'environments' and discussed them. They found out what are superior and inferior words, enriching their vocabulary. They commemorated two important days this week - the Day of Trees and the Day of the Original Varieties of Apples. They read about trees and were able to recognize them by their fruits and leaves. They tasted apples and built a tower out of them. They learned a lot of new information and, despite the circumstances, enjoyed it well.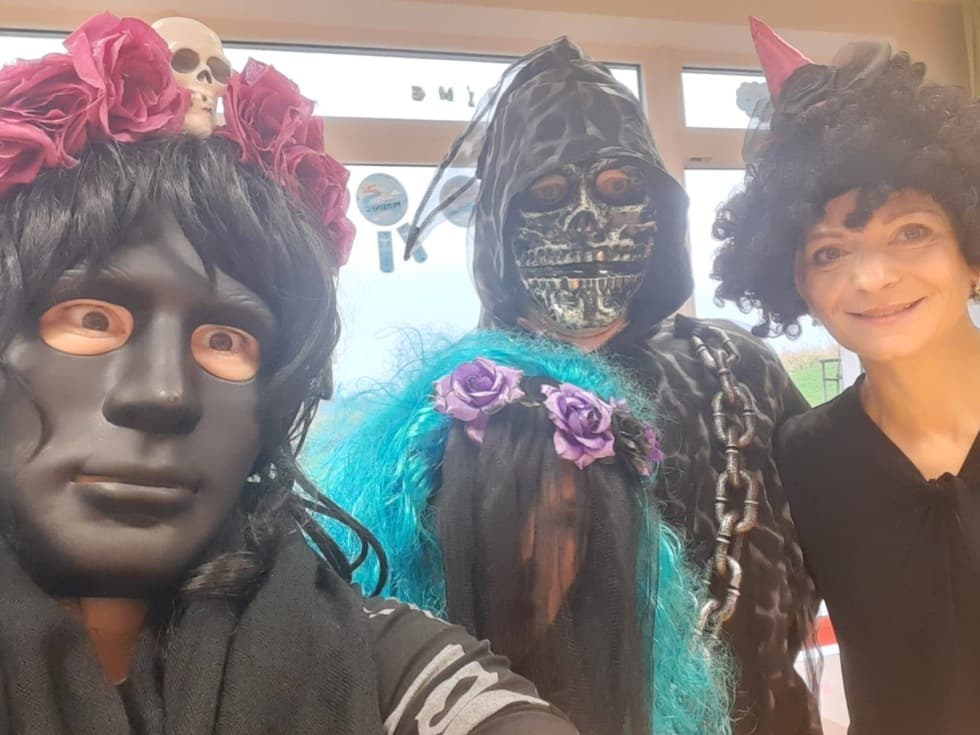 Class 3:
Marie - Ever since Monday, Badík has been running around the class looking for the third-graders. Eventually, he sat down behind the camera and watched everything closely. Even the students temporarily changed their professions. They became computer experts, photographers and teachers. They also tried out animal professions - because they are diligent like bees, wise like owls, fast like gazelles and merry like Easter bunnies. They now confidently understand multiplication and division, and can do vertical addition well. In the Czech language, they discovered the secrets of word types. Badík is looking forward to Halloween and the holidays, but he is most looking forward to returning to school - like all children.
Jana - Class 3 have been learning about clothes and outfits in Incredible English. They also read a book called Rumpelstiltskin – a traditional fairy tale which they enjoyed a lot. They had many ideas about what the main character should do and how to outsmart the goblin in the story. They talked about it a lot and some of their suggestions were really clever and impressive!
Luke - This week in class 3, we did our phonics on Wednesday. On Thursday we talked about Halloween and told some very scary Mad Lib stories about zombie dogs in Prague 10, chocolate-covered window snacks, mad spoons, angry forks and swimming zebras. We also talked about what things we're scared of. Some of the more popular answers were the dark, heights and zombies in Prague 10!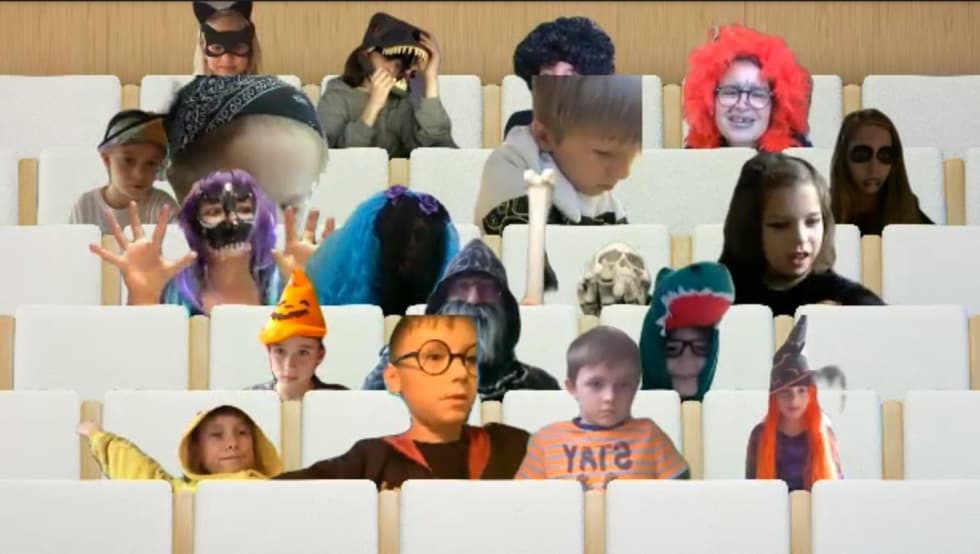 Class 4:
Tereza K - The whole fourth class was literally immersed in history, almost as old as it gets. Pre-history has also become a topic in the Czech language and afternoon activities. I'm already afraid to come back to class, not because of a pandemic, but because the fourth-graders have made prehistoric weapons, such as axes made of stones and sticks, bows, arrows, and even spears. Even the photos bring me fear. I know Halloween is coming, so I'll have wild dreams from this gang. We also added pickers to the hunters and celebrated Apple Day. I have beautiful photos of apple creations, where the children had their hand at the technique and really created great things.
Jerry - Class four read and discussed popular fables and tried to guess the morals to each of them. We read The Mouse and the Lion or The Ant and the Grasshopper. We also finished Unit 2 in Incredible English. We prepared a Halloween cartoon caption contest, did a Halloween questionnaire, and played mad libs. In mad libs we had a chance to review the different parts of speech while getting a good laugh. We took our spelling test and are ready for a well deserved break.
Jana - In Class 4, we tried some fun online games together to practice English. The technical side of things was a bit challenging, but we got the games working and had some much needed fun.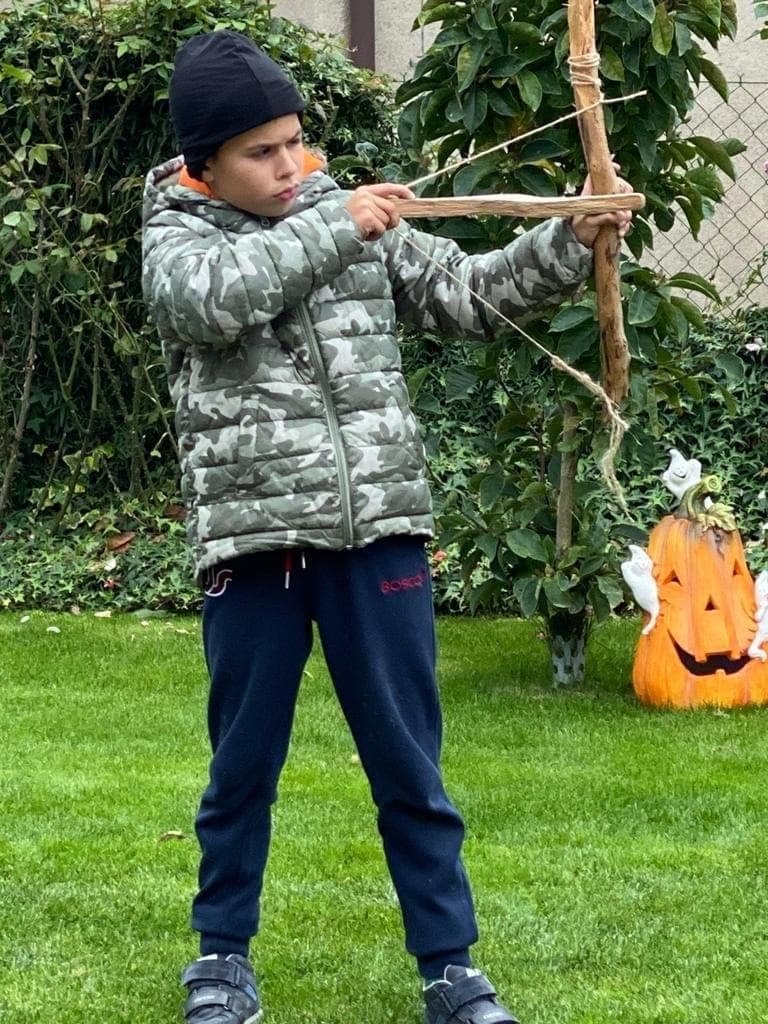 Class 5:
Luke - This week, we had our first round of voting in the class president election. Each student could choose a first and second preference. The first preference got 2 points, the second got 1 point. That meant there were 60 available points to get. No candidate managed a majority of over 30 points, which means there will be a second round of voting after the autumn holiday.
Standa - This week, the students were once again strengthing their skills in the curriculum of mathematics and the Czech language. In mathematics, they operated on fractions. In Czech language, they reviewed prefixes, prepositions and parts of speech. In writing lessons, they described their friends or family members. In the photos you can see their successful work.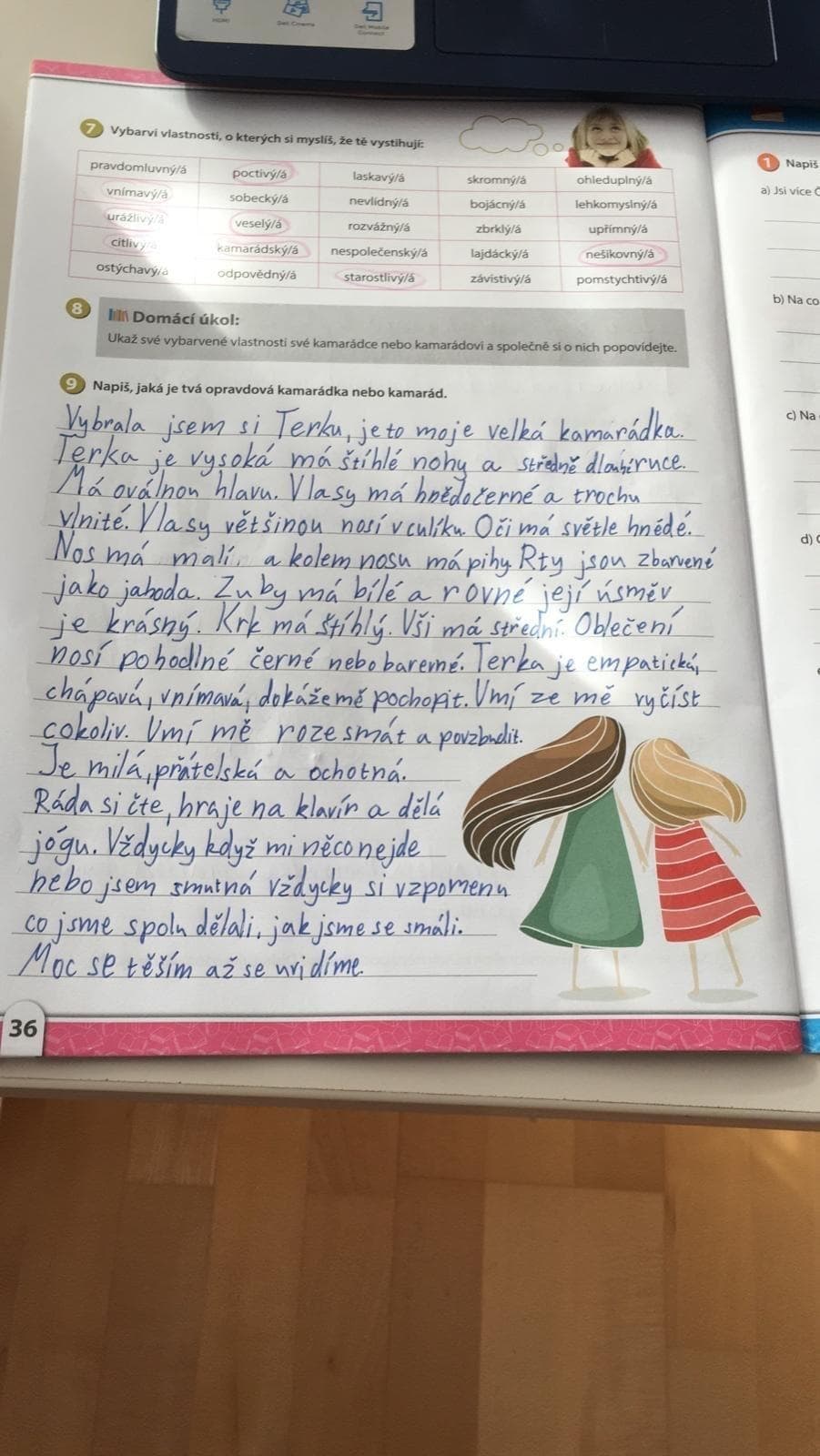 Article.
lb_footer_author()