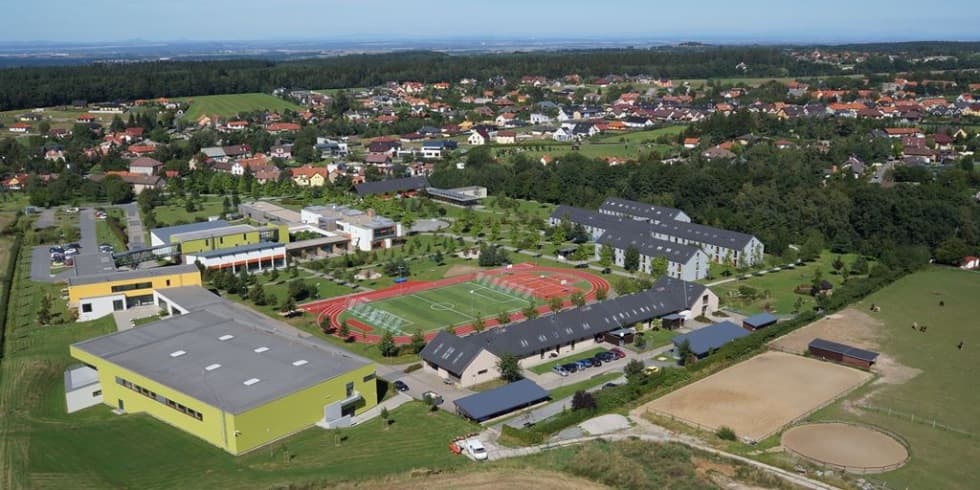 Hello students, parents and friends of Open Gate,
I would like to take this opportunity to introduce myself! My name is Clara Janecka and I am the newest member of the Open Gate Primary team. I am from Ottawa, Canada and have been teaching English in the Czech Republic for 6 years now. Although I haven't been at this school very long I already feel incredibly welcomed into the Open Gate family. As I walk the halls of this beautiful school I can see all the amazing work our Open Gate students have done. I am so lucky to be able to work with Class 1 and 2 in person and see what they can accomplish firsthand but I also feel as though I am slowly getting to know Class 3, 4, and 5 through their amazing teachers. Everyday I hear about the wonderful work Class 3, 4, and 5 are doing despite these incredibly challenging times and I look forward to the day when we can all be at school again. As we slowly move towards spring I hope that the sunshine will bring us some renewed strength that will allow us to continue conquering any challenges in our way. For we are stronger together and I am so incredibly happy to be a member of this first class team of students, teachers, parents and friends.
Now let's see what we all achieved this week:
Class 1
This week the first-year students built a gingerbread house together and managed to cook porridge in a magic cup. They were able to walk the fairytale route according to plan, even in the rain. They are already able to follow instructions such as "at the crossroads to the right" and "along the library to the back". In mathematics, a new environment - snakes - began. They know that they never have to be afraid of them in the future.
Class 1 had another busy week at school! At the beginning of the week we learned all about what we can find in our towns, cities, and neighbourhoods. We learned some new words to help us talk about our favourite places and we continued to practise speaking in full sentences. We persevered in our Incredible English books and even started writing the names for family members.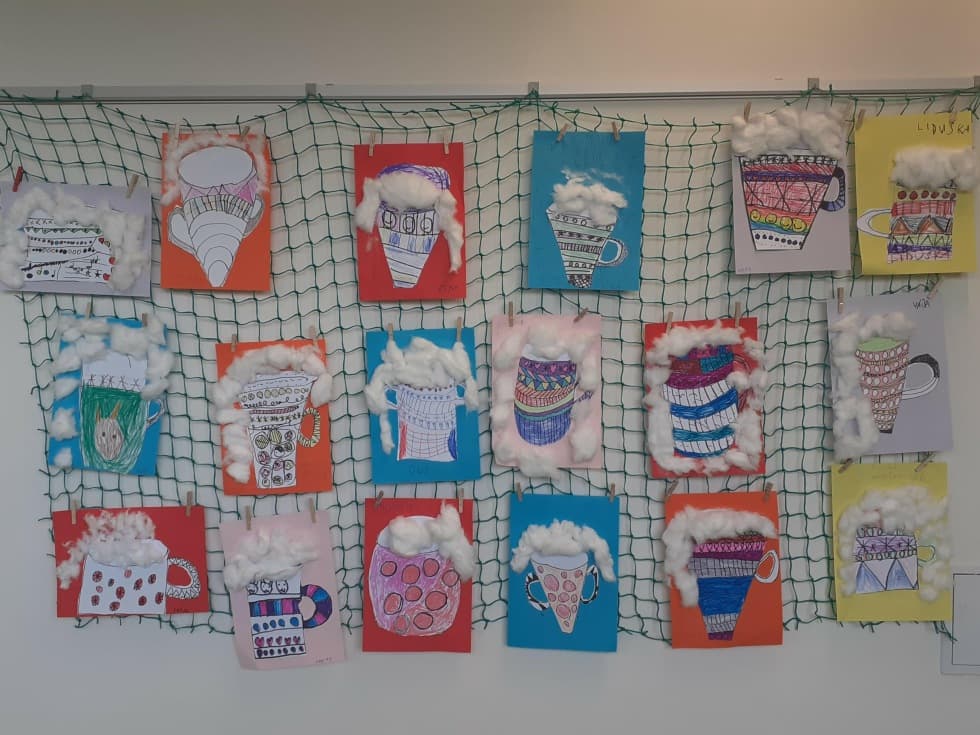 Class 2
The globetrotters have already packed their suitcases and are heading north from sunny Australia. A continent of many cultures and attractions awaits them. Do you know what it is? On the way, however, we have not forgetten to improve our mathematical skills and the multiplication of numbers 2 - 5 is already at our fingertips. Thanks to the regular writing of dictations, we have improved in spelling and we even enjoy it! This week we practiced calling for help when accidents occured. We are already great readers. Every week in our reading workshop, we inspire each other with books that we enjoy. We keep readers' diaries and go to the OG library regularly. We are fine, but we just miss our classmates very much. S + S
Class 2 continues to work hard on their spelling. This week we had our 2nd spelling dictation and we rose to the challenge. We also got to make some music using Boomwhackers during Art and Culture and we began our month long project on our 5 senses.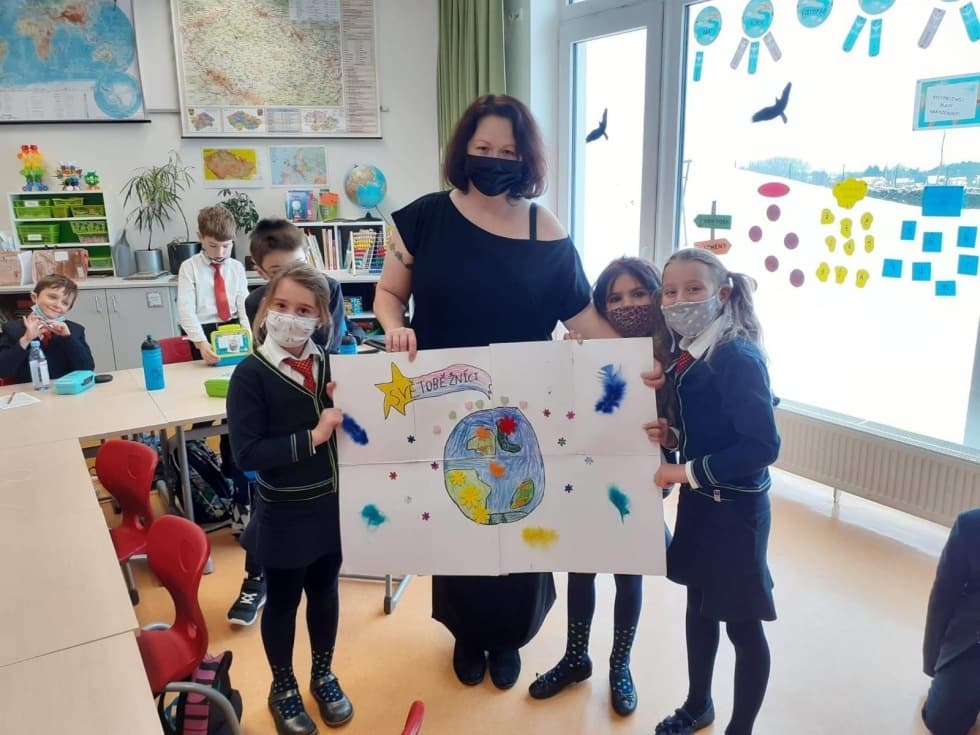 Class 3
We have already arrived at the second half of the school year, and it's really flying by! Since Monday, our researchers have been studying the weather and recording what has been happening in the sky, on the earth and in the air. We started the next series of listed words and we have a song for them. We drew lines on Wednesday, and we can measure them, just like we can measure the temperature outside. Another one of our topics was the internet - together with Standa and Bára we went for a walk through the virtual world and talked about what nooks and crannies we might come across. Badík, Andrejka, Martin and I got to know the individual states of matter better. We already know that there are three and they are all around us. Our class three is calling - we want to go to school! As the children say, even in a spacesuit, as long as we're together! Marie, Andrea, Martin, Badík and his research.
This week class 3 turned their focus to the amazing world of insects. We learned about what an insect is and the anatomy of an insect. Is a spider an insect? What do you think? We did work in Incredible English, phonics, and read a book about insects for ORT. We finished the week by discussing, describing, and guessing various animals and insects using new vocabulary we learned.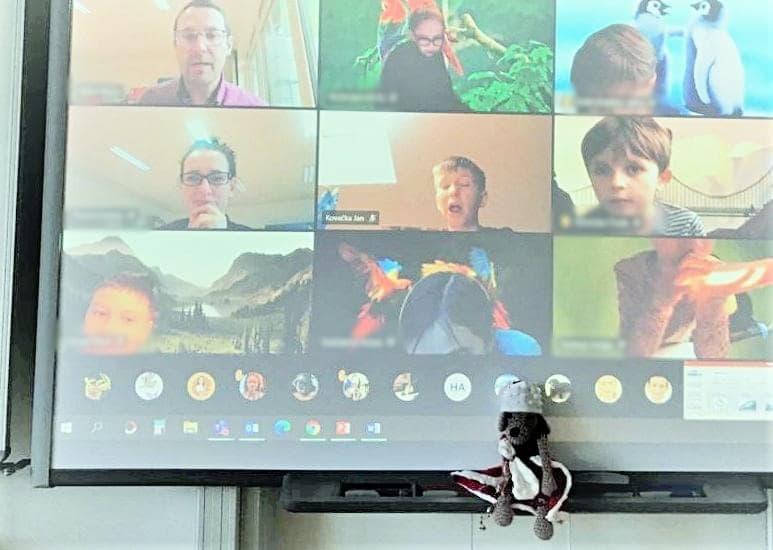 Class 4
The Fourth-Graders were Recharging Their Flashlights
It was not a physics experiment, as it might seem. But the children in the fourth-grade had the task of choosing one thing at home that is very close to them and they like it. They described this thing, with the focal point being the Czech language usage, but not only that. They found that such things could help them and give them the strength they need. These students also talked about what else their "rechargeable batteries" are charging. It was family, phone calls with friends, pets, walks, sports, music and much more. Maybe we will inspire you and find something that will recharge your flashlights at this interesting time! Let's do it!
Class 4 began the week by discussing news headlines and what exactly makes a good headline for a current events story. We will be creating our own headlines for current events next week armed with this new information. In Incredible English, we started a new unit and began learning about irregular verbs in the past simple. We also worked on phonics and PET preparation.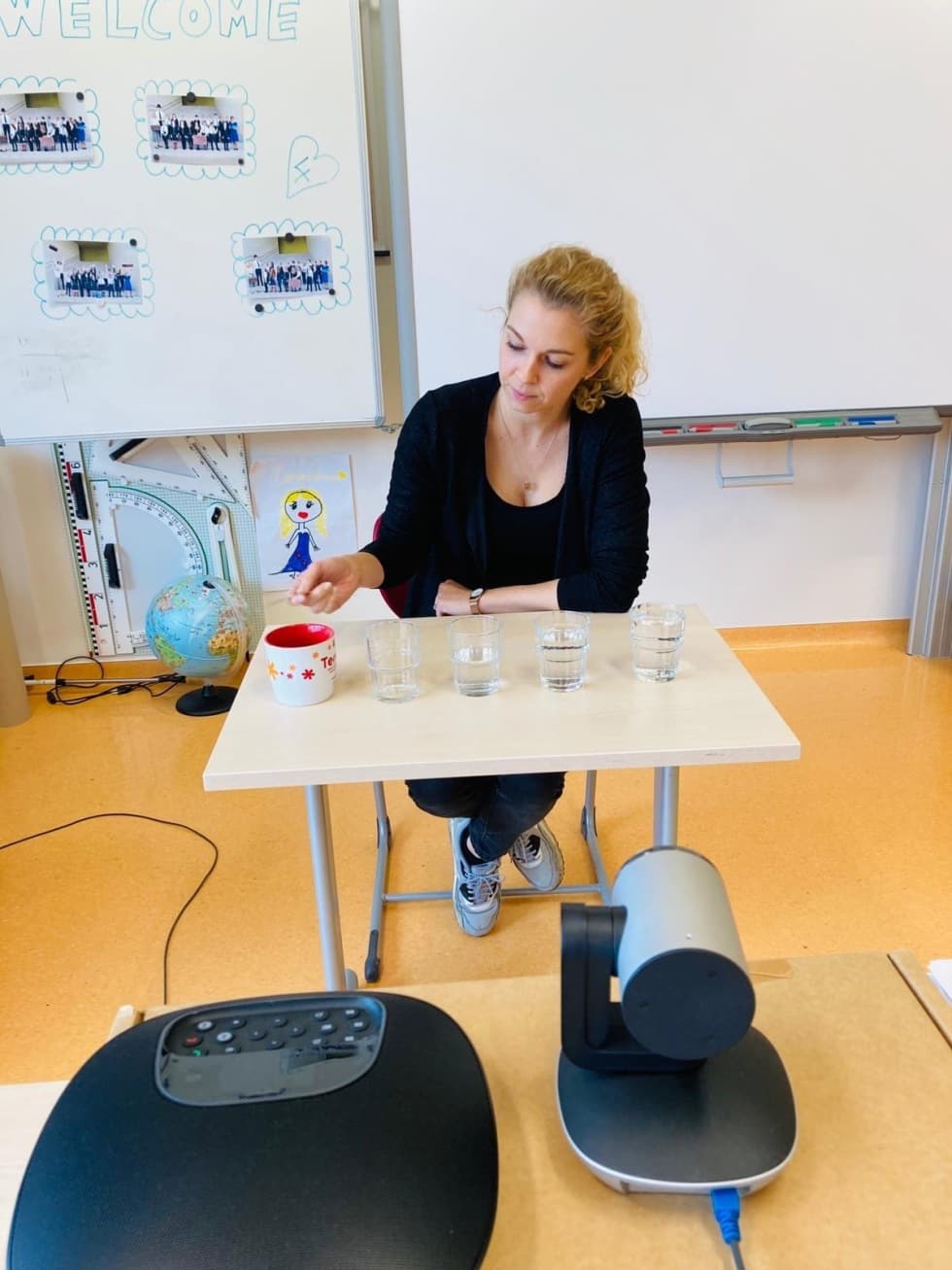 Class 5
In Class 5 this week during the morning oases, the students and I were looking at the prevention of safe use of the Internet and got acquainted with the pitfalls that may lie in wait for us. In the Czech language, we dealt with adjectives - we determined the types and patterns, and we also learned to use adjectives correctly. In mathematics, we calculated the surface of a block and also dealt with written division and learned to calculate examples by extended and shortened notation.
In class 5 this week, we did our usual work, but we also had a Class 5 Wellness lesson. We talked about the things that are annoying us about lockdown and ways to better cope with the ongoing situation in a Class 5 Rant Session! We learnt about some different stretches to help our necks and lower backs after sitting at the computer. We also learnt about some mindfulness and breathing to help escape the ongoing lights and sounds of electronic devices all the time. It was very enjoyable and it is important to look after ourselves in this regard.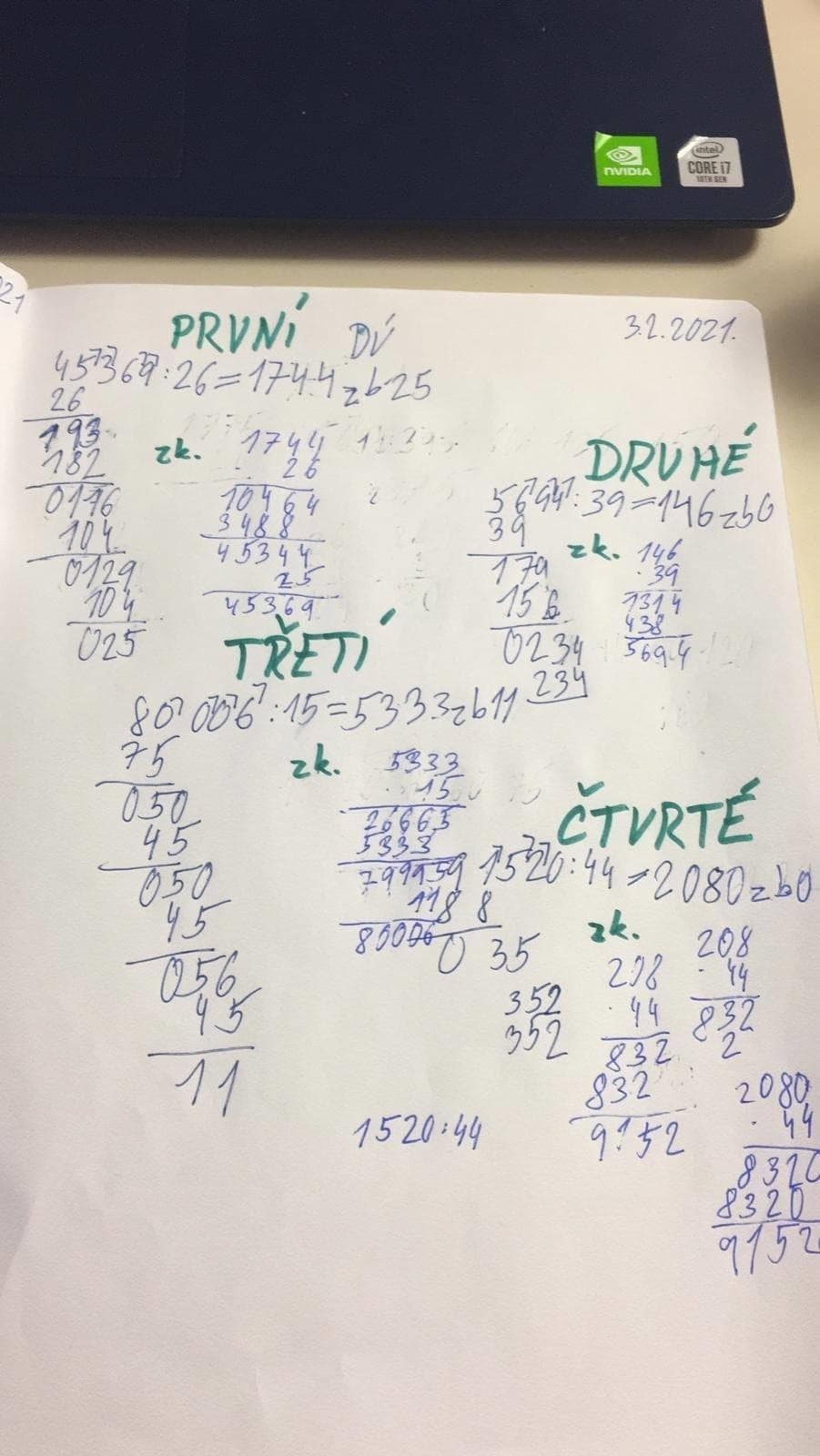 I wish you all a wonderful week ahead!
Sincerely,
Article.
lb_footer_author()