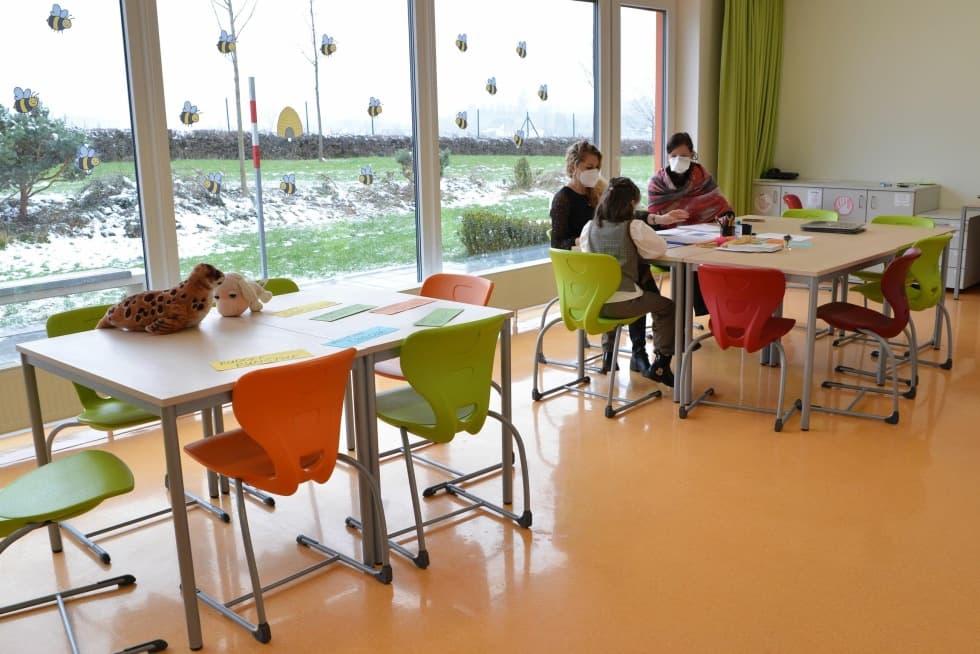 Dear parents and friends of our school,
to begin, I would like to borrow part of a quote: "I believe that the beginning has no end." We - knights in armor with a textbook, pen, notebook, compass and respirator – cannot wait for Monday! We are very much looking forward to seeing the children, and we believe that the situation will continue to develop so that by the end of the school year we will have spent as much time together as possible in the classroom.
The last couple weeks in our primary school have been marked by enrollment. Even for the future first-graders, this is the beginning of their studies, and as you know, learning is a process that never ends. We have met with parents and children, and in conversations with them we have only confirmed that we are a school where children and their parents feel good, where they like to return and that education is still perceived as one of the most important parts of life. I would very much like all children to experience (no matter where their first school steps take place) the joy of getting to know and discover the world around us and to look forward to school every day.
Wondering what the whole quote sounds like? I will enclose it at the end because in my current situation it seems more than apt.
"I believe the beginning has no end. Because the beginning of something is a process. And in fact it does not exist. Every new beginning is just a diversion on the way. "- Jakub Tenčl
Dearest parents, I wish wholeheartedly that we will be able to continue to take everything that comes and rejoice every day. Every day is the beginning of a new adventure and we are really looking forward to everything we experience with the children!
For the whole team of yours and our primary school,
Marie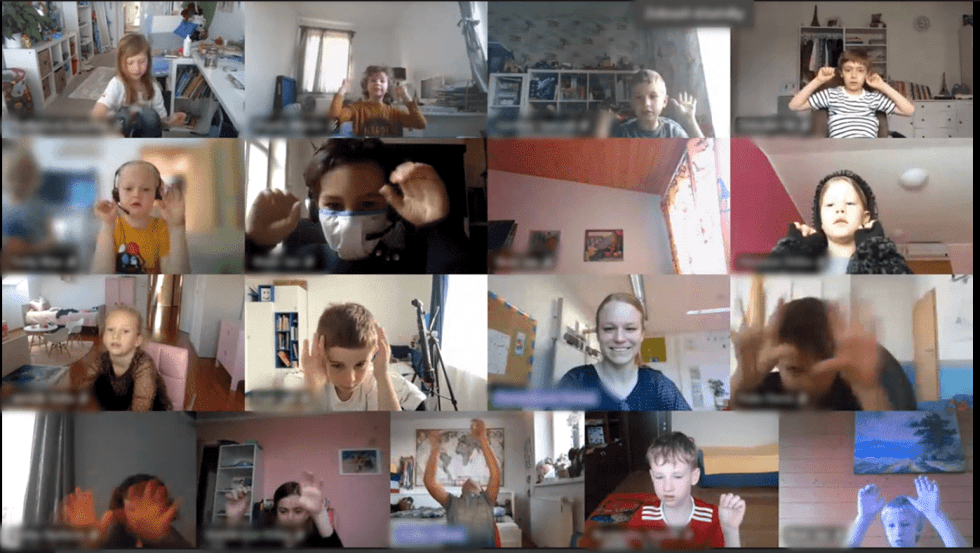 Class 1
Class 1 had a busy and fun filled week! We talked about what we did for Easter and even shared some of the chocolates we received virtually! We worked very hard in our Incredible English books and learned 4 new words (plastic, wood, metal, and fabric) to help us describe what our favorite toys are made of. Finally, we talked all about the different types of activities we do at school and created beautiful pictures showcasing our favorite things about Open Gate. (CJ)
Although the weather isn't really indicative of April this week, the first graders have taken their spring flowers seriously. They already know a lot of them, can name them, and can even write poems for some of them. They counted to twenty in mathematics and they are doing really well! (TČ)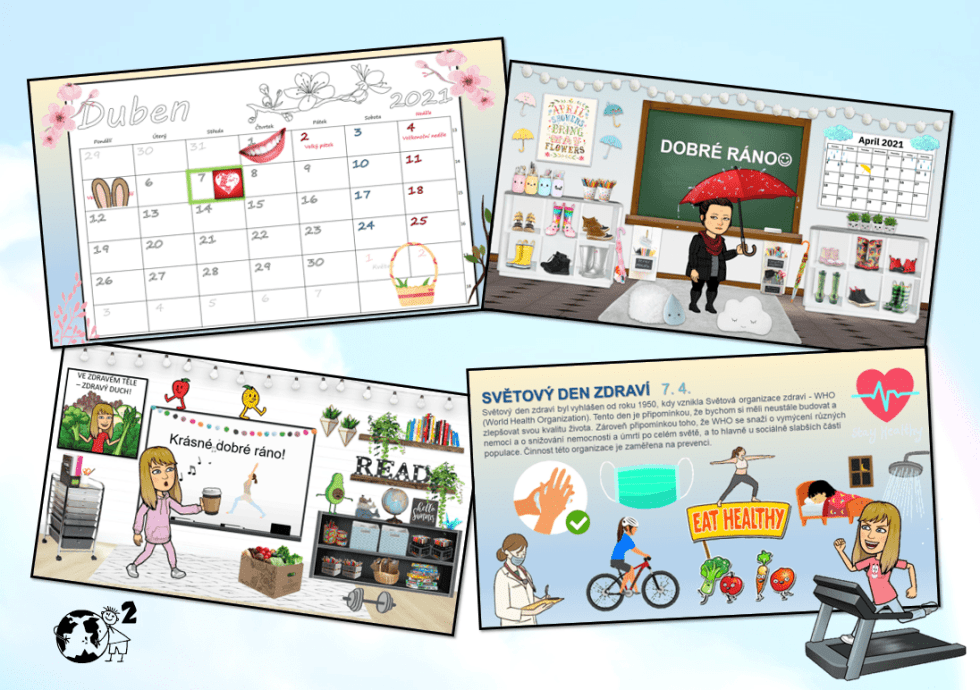 Class 2
Class 2 started April off on the right foot! We opened a new unit in our Incredible English book and learned to name all the different activities we can do when we are at home. We learned two new word families-ear and air- and practiced our writing skills. Finally, we practiced our spellings by helping Judy Bunny from Zootopia become a police officer! We had a busy week and are looking forward to (hopefully) seeing one another at school again next week. (CJ)
In the week after the Easter holidays, we talked about everything that a few days off brought us. We evaluated another artistic challenge and together we looked at the calendar, discovering the important days April will bring us. We practiced written mathematical operations and a new part of speech - verbs - was added to the nouns. We read, sorted, answered, asked questions, discovered and evaluated. We celebrated World Health Day. These 2nd graders practiced with Sašenka M. and played several games on the topic of the human body. They competed in a quiz contest about a healthy lifestyle. And what do you do for your health? For the Sophomores, Saša and Sašenka.

Class 3
This week class 3 talked about April Fools Day. We learned about pranks and which pranks are funny and which can be dangerous. We also played a guessing game where we had to decide if the prank really happened, or if Jerry was just pulling our leg. Sometimes truth can be stranger than fiction. (JD)
In class 3 this week, we learnt about reading maps and identifying places on them. We also had our phonics quiz, where this time, we took turns testing each other on what words we remembered and if they were spelt correctly. (LR)
"We are the pupils of 3B, but we take on the form of a hare, a giraffe or a box." This famous song started our (perhaps last) lockdown online lesson on Tuesday morning. A shortened week awaited us, but we are even fuller of knowledge and laughter. We bravely struggled with the words listed after P. We peeked into the secrets of division with remainders and examined 100 times tables. Arrow charts are now merely a joke to us. Wednesday was World Health Day and we did not forget to talk about it. We realize, especially at this time, how important health is. At the end of the week, we got lost in the animal kingdom. Its beauty continues to fascinate us. Even chemical experiments are no strangers to us. Each of us has created a small chemical laboratory at home and together we explored the properties of salt, sugar, water and oil. We can't wait to meet together because every day has pockets full of surprises that we want to experience together.
We, from the Third Class (MZ)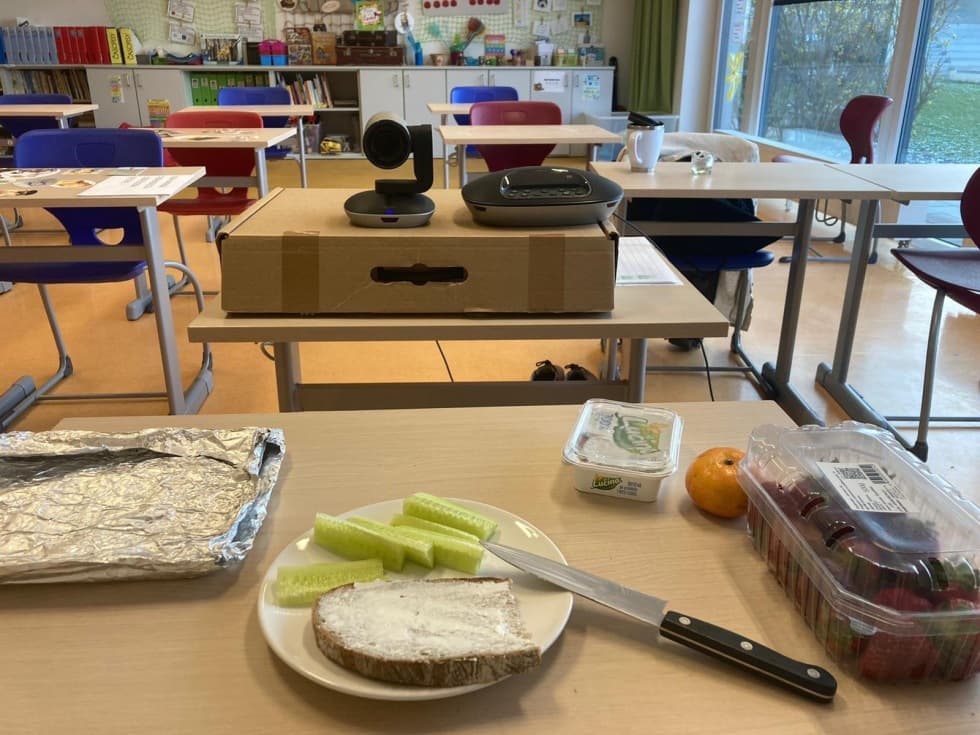 Class 4
Class 4 was super busy our first week back after Easter, producing their first article for the upcoming rollout of the school newspaper. We dedicated our class time to coming up with the perfect headline, finding the right catchy words for our lead paragraph, and trimming the fat in the body of our article. We were quite pleased with the result. On Friday, we learned about the origins of April Fools Day and talked about some of the more famous hoaxes throughout the years. We also read an imaginary interview with a Tasmanian Devil as part of our preparation for our next newspaper article. We finished Unit 6 in Incredible English and practiced our phonics words with prefixes. (JD)
Class 4 and a Healthy Lifestyle
The fourth graders have been dedicated to the most important thing, and that is health. This week celebrated World Health Day. They celebrated it by making a healthy snack, talking to coach Kamila, who told us about immunity, and we also stretched our bodies during a circular workout. All Class 4 students advise to think about your health, eat healthily, move, not stress and sleep well. (TK)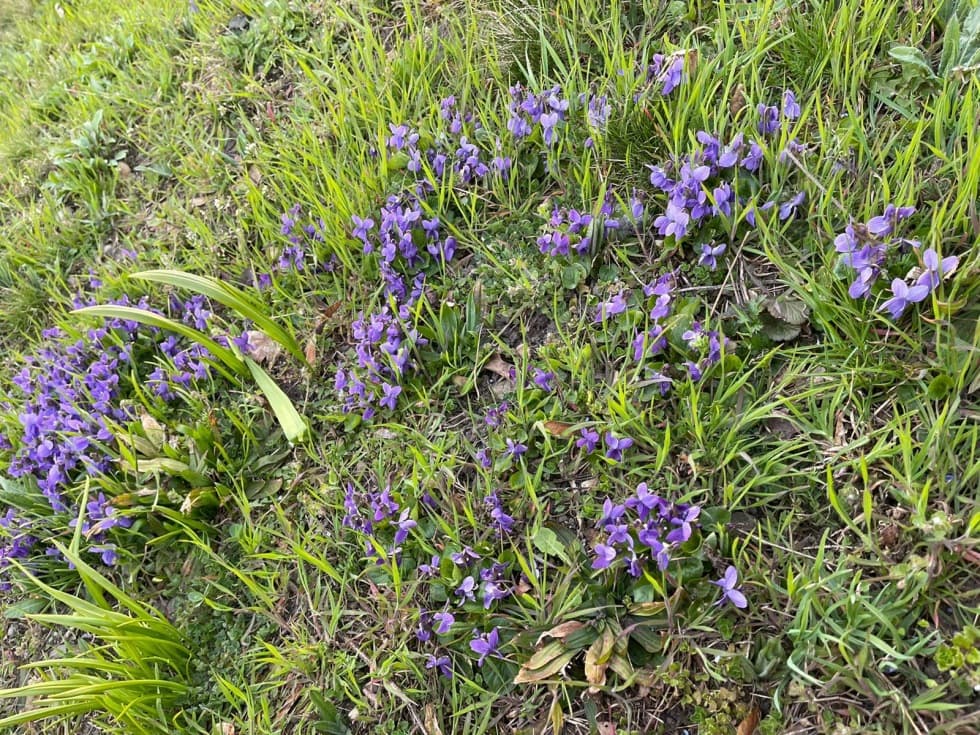 Class 5
In class 5 this week, we continued working on our articles for the upcoming first edition of the primary school newsletter. We are taking a look back at our time in the primary school and looking at things that have happened and what has changed in the last five to ten years. We also talked about jobs we would like to do and what characteristics go well with certain jobs. (LR)
After the Easter holidays, these soldiers started the April curriculum and were definitely not bored. They began to practice numerals, their types, and notation. They also learned to write a style called makeup. In mathematics, they recognized axially symmetric shapes and axes of symmetry in geometric bodies. Since April is the month of safety, they also talked about safe behavior and the main risks in road traffic. Everyone is really looking forward to next week, when we will meet again in our beautiful school after a long time! (SČ)
Article.
lb_footer_author()