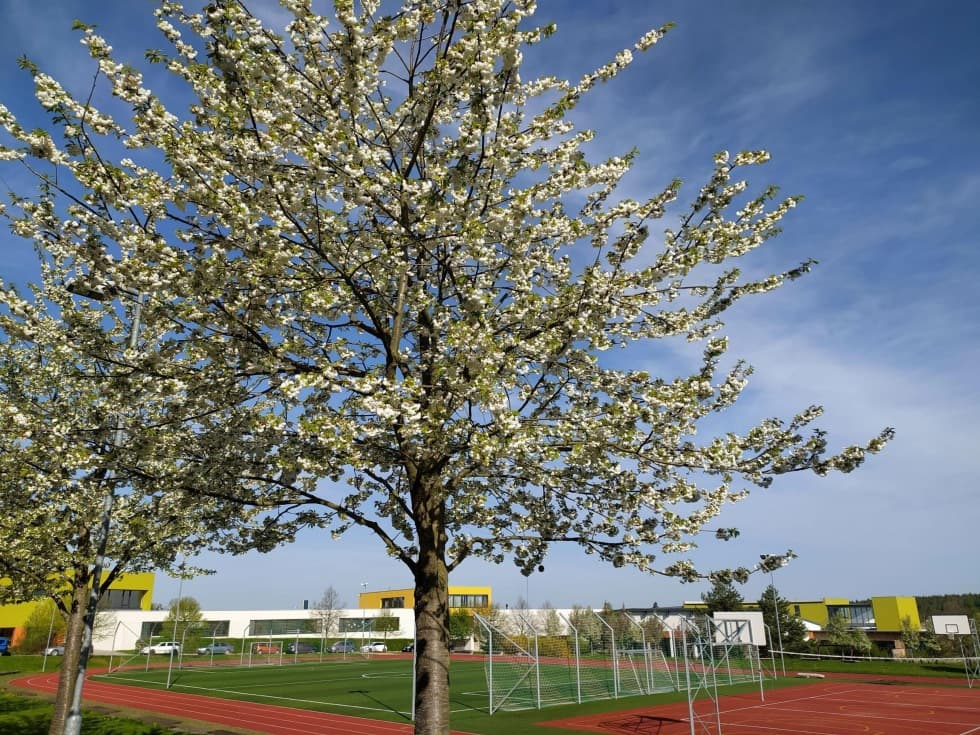 Dear Parents, Legal Guardians and Friends of the School,
I would like to greet you on behalf of all the assistants from the school group. I hope that you are experiencing pleasant spring days and you are slowly looking forward to summer together with the children.
But before the holidays we still have a few working weeks ahead of us. We are very happy that we can experience them with all the children at school, but also in the area of ​​družina, which has been open to all children since this week. We can spend the afternoon with our friends from different classes and look forward to interesting events that await us by the end of the school year.
On Tuesday, June 1, for example, we will celebrate Children's Day together. On the premises of our school, we will prepare a morning full of games and competitions for all the little celebrants. We must also not forget the approaching date of school in nature. The right time is nearly upon us for a plethora of activities and shared experiences in the middle of beautiful nature.
But let's not anticipate the events and let's first look at what happened in each class last week:
Class 1
The first-graders focused on healthy eating and a healthy lifestyle this week. They found out a lot about their current and future teeth. On Thursday we created a healthy and beautiful snack together. They also worked on their final presentations again. The whole week they were accompanied by Štaflík and Špagetka, which the children also worked on artistically. (TČ)
This week Class 1 learned all about healthy lifestyles. We had an active exercise session in the forest where we practiced our step-ups on fallen logs, jumped over streams and threw pinecones. We continued our healthy lifestyle theme by reading about healthy food choices and making healthy snacks. Finally, we continued practicing talking our likes and dislikes around healthy habits. (CJ)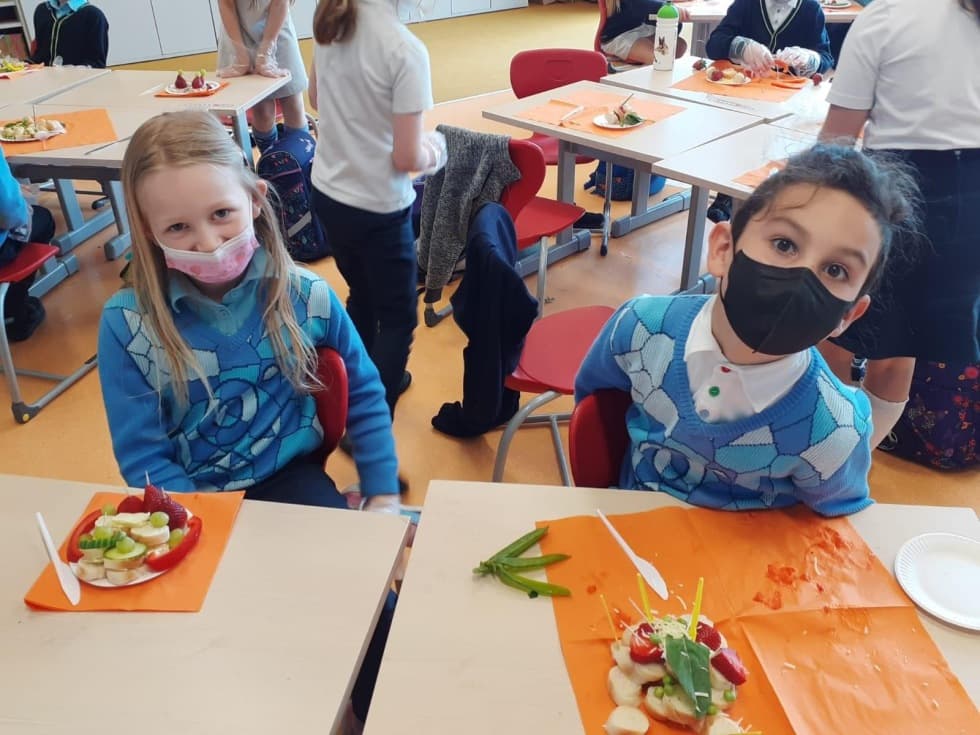 Class 2
Preparation for the final presentations is in full swing in the second grade as well. To do this, we will be able to get to know Africa, repeat and practice everything we have learned. On Thursday we went into nature, checked the famous places in the Babice forest and we had a lot of fun. - The Globetrotters, Saša and Sašenka.
Class 2 traveled to Africa this week. We read four different African folktales and compared story elements. We completed a long and short vowel safari hunt and we even created our very own versions of Anansi the Spider (a folk hero of the Ashanti people) in art class. (CJ)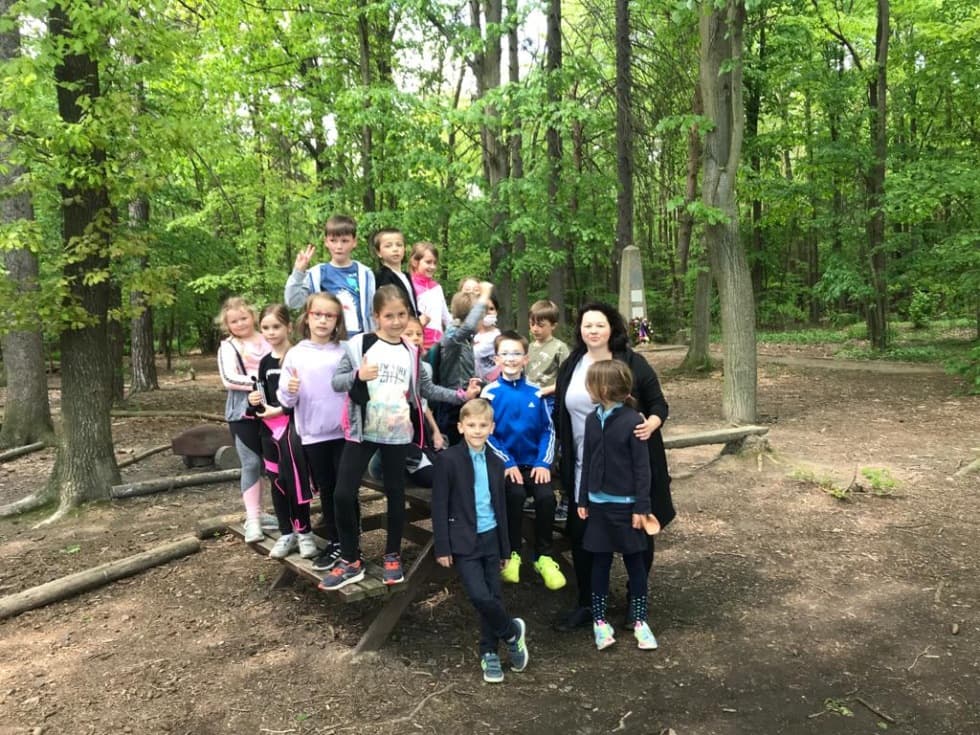 Researchers in Captivity of Balaclavas
We continue with the Researchers in the beauty of preparations for their presentations. In addition, we closely monitor our temporary class visitors, who peeked at us over the weekend. We transferred them from one-room apartments to an apartment with a view of nature and we are waiting for the next events. We haven't lagged behind in mathematics and the Czech language. We play sports, we debate and we are creative. We are preparing for a football tournament and looking forward to school in nature. What are you looking forward to? - Your Third Graders, Marie, Andrejka and Martin.
This week class 3 turned their attention to daily routines and the use of present simple in third person. We practiced making questions and negatives. Grammar can be tricky! We also found time to present our inventions in front of the class. Students came up with such trailblazing concepts as: The Pancake machine, Butterfly Bed, or The Decision Cube. (JD)
We did some art work in class 3 this week, we drew into our crystal balls what we think our future holds. Some wonderful visions to behold and if you would like to see them, watch out for the next issue of the primary school newsletter! (LR)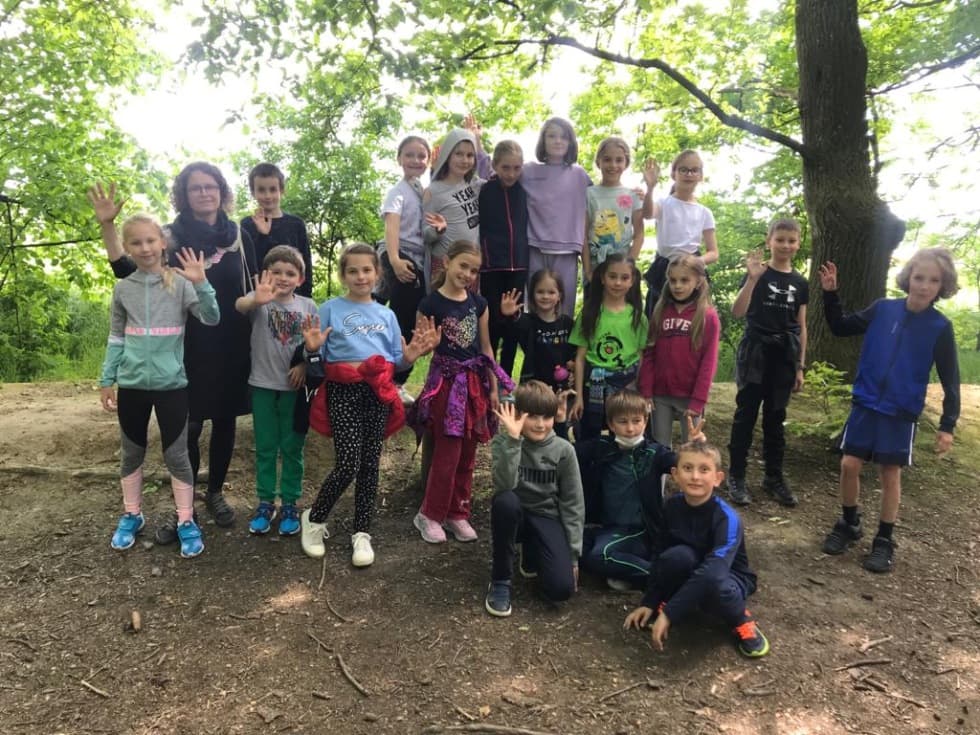 The Fourth-Graders are Trained for School in Nature
The whole group went on a school hike to train. Our Monča, a well-known gladiator, was in the lead of the expedition, so we managed to get to Jureček, have some ice cream, play on a playground and a take quick walk back. The weather was incredibly good and we hope to conjure it up at School in Nature. Terezka, Monča and the Fourth-Graders
Class 4 spent most of the week presenting their logos for the products they created to the class. It was interesting to see their results after having invested time and energy into making the perfect logo and choosing the perfect colors. In Incredible English, we practiced comparing using one syllable adjectives and learned about superlatives. (JD)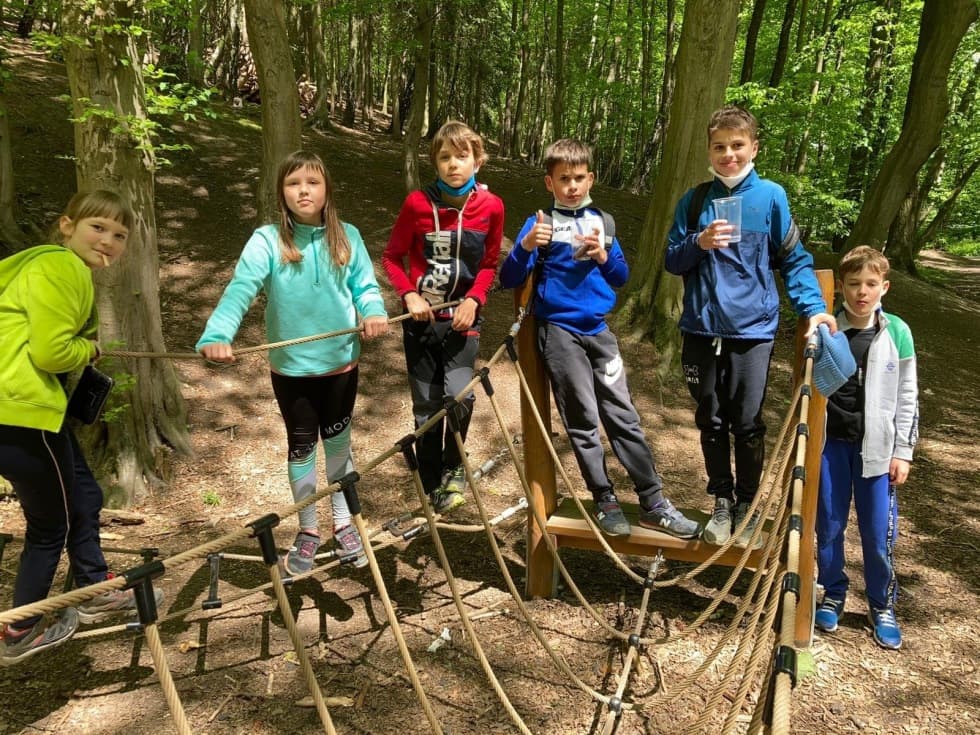 Fifth-Graders on the Tour de Říčany
This week, the participants had our traditional cycling trip. The unfavorable weather took a holiday for a while and miraculously not a single drop of rain fell all morning, and the sun even shone at times. Under the guidance of assistant Monika, who knows the area better than Google Maps, we set off through Strašín to Říčany to Marvánek Pond, and after a hearty snack, we continued back to school. All the soldiers in the muddy terrain showed great resilience and, except for a few small collisions, they all arrived in good condition and in a good mood. (SČ)
In class 5 this week, it was very busy. We cycled our legs of on Monday, practiced for PET on Tuesday, did project work on Wednesday, worked on our Garageband music on Thursday before hitting some home runs in soft ball and finally did the PET on Friday. A busy week indeed, but very productive. And the very best of luck to all the class 5 students doing PET! (LR)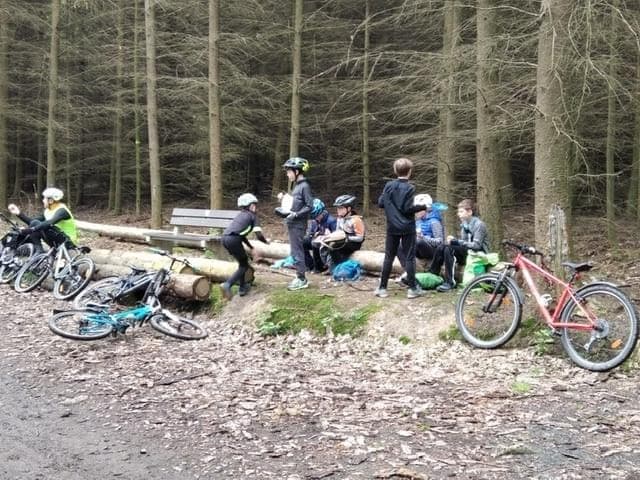 Article.
lb_footer_author()